Everything you need to know for tonight's slate is right here. Let's get right into it!
---
Looking for more NBA content? Check out these articles:
NBA Targets
NBA Game Breakdown
NBA Tournament Plays
---
The Vegas Lines
Highest Scoring Games
Mavericks vs. Kings – This West Coast battle presents a lot of scoring tonight. With an o/u of 214 this is the highest total on the night. It will be important to track injuries for both sides, if Cousins plays he has a great chance at exceeding value tonight.
Thunder vs. Hawks – The Westbrook and Durant show rides into Atlanta tonight. With an o/u of 211.5, this matchup should be a great one. Westy and Durant are both projected at 40+ fantasy points tonight. For the Hawks I like Millsap and Teague in which will be a faster paced game.
Lowest Scoring Games
Spurs vs. Bulls – At 190.5 this is the lowest scoring game of the night. Both of these teams play at a slow pace and most of the scoring should be done in the paint. As much as this pains me to say, my favorite play from this game is Derrick Rose (look at the Spurs against opposing PGs).
---
Pace of Play
Fastest Projected Games
The two highest scoring games are also the fastest paced.
Trailblazers vs. Clippers – This game comes in at the 3rd fastest tonight, but will provide us with a great PG matchup. CP3 plays some of the best D against opposing guards in the league and Lillard plays no defense. With a projected pace of 98.5 this game should be up and down the court.
Slowest Projected Games
Nuggets vs. Bucks – The Bucks have consistently been one of the slower paced teams in the league this year. They play at a pace rating of 94.8. The Nuggets started the season uptempo, but have since dwindled. The projected game pace in this matchup is 96.8, the slowest on the night.
---
Defense vs. Position
Best PG Matchups
Jerryd Bayless vs. Emmanuel Mudiay- Bayless played a whopping 42 minutes during his last game. With MCW on the bench Bayless has taken over the starting PG role in Milwaukee. Mudiay and the Nuggets are 28th against opposing PGs. If you are looking for a great play and some value, look no further than Bayless tonight.
Worst PG Matchups
Isaiah Thomas vs. Goran Dragic – The Celtics have voiced their displeasure with the rotation. However, IT2 will stay a starter for the time being and gets a tough matchup with Goran Dragic tonight. IT2 has posted 30+ DK points in his last 3 games. Tonight he will still have a shot to hit value, due to usage, but will have to work to exceed value.
---
Best SG Matchups
James Harden vs. Kentavious Caldwell-Pope – Harden has been amazing over the last eight games, he has only posted less than 50 DK points once. Tonight he gets a matchup with KCP, who is ranked 24th against opposing SGs. Look for the Beard to spit fire tonight.
Worst SG Matchups
Klay Thompson vs. Rodney Hood – Klay hasn't had a stellar year as an individual, but his Warriors have been unstoppable. Thompson has failed to post value in his last four outings. Tonight he has a tough matchup against the Jazz who are ranked 2nd against opposing SGs.
---
Best SF Matchups
Danilo Gallinari vs. Giannis Antetokounmpo – The Greek Freak has provided fantasy players with some nice scoring, but he has been less than stellar on the defensive side. Gallinari is one of the sole sources of points for the Nuggets and will be called upon to score tonight. This matchup plays in his favor tonight.
Worst SF Matchups
Wesley Johnson vs. Al-Farouq Aminu – Al has calmed down on the offensive boards, but he still plays great defense. The Clippers are terrible at the SF spot and Doc has been playing with rotations. Wes got the start the last time out and should get the go again tonight, but this matchup is less than draft worthy.
---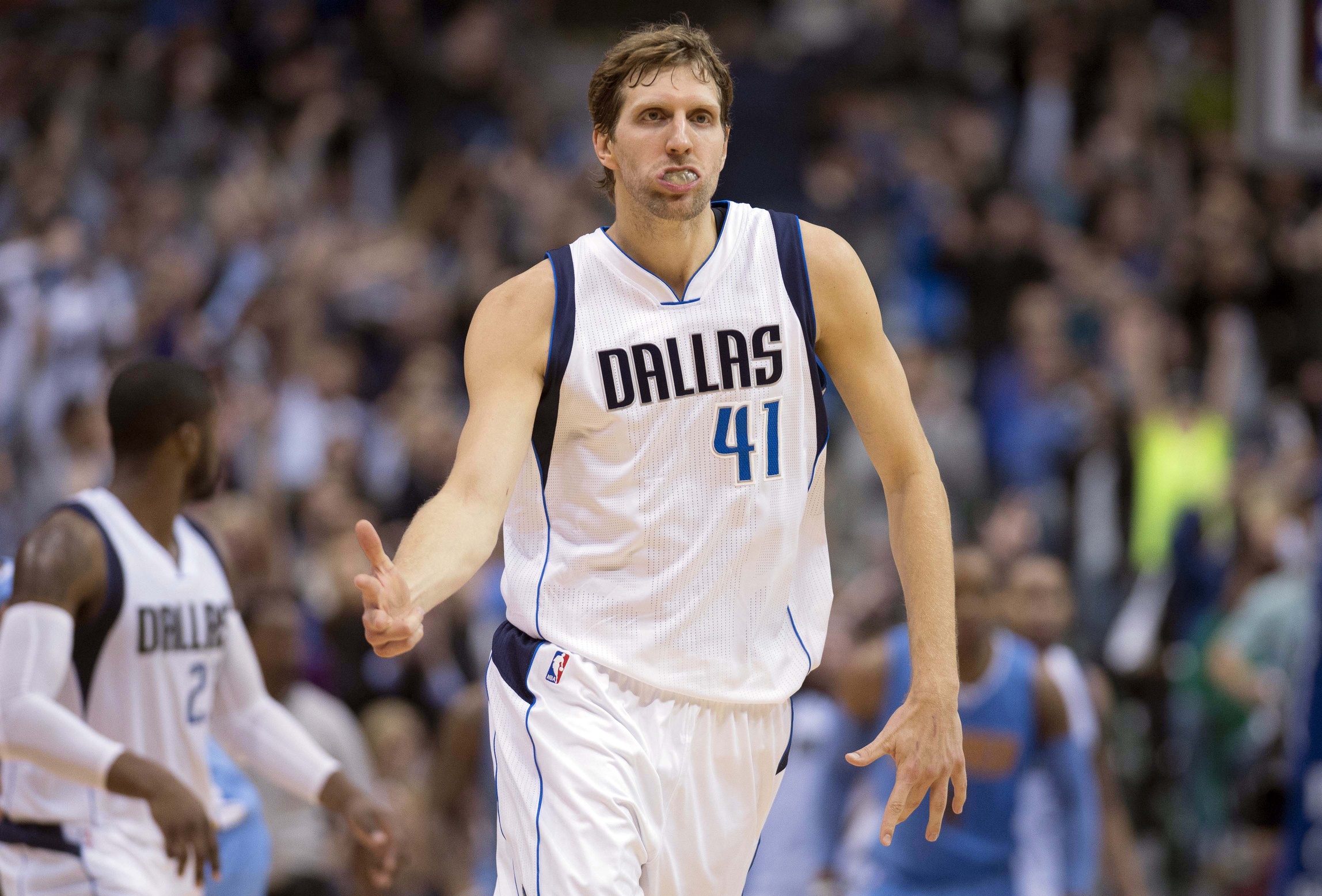 Best PF Matchups
Dirk Nowitzki vs. Omri Casspi- Casspi has drawn the start for the Kings as sort of a stretch 4. Old man Dirk is quietly having a decent year and has even hit value in his last 3 matchups. He has a great shot at exceeding value tonight against a Kings team that wants no part of guarding the PF position.
Worst PF Matchups
LaMarcus Aldridge vs. Nikola Mirotic/Taj Gibson/Pau Gasol – LMA has seriously depressed me this year. He went from being fantasy point gold, to being stuck on a Popovich basketball team. Tonight he faces a Bulls team who lock down opposing PFs. The Bulls are ranked 1st against opposing PFs on the year.
---
Best C Matchups
Greg Monroe vs. Every Denver Post Player – If there ever was a night to play Greg Monroe, tonight's that night. Monroe gets the injury riddled, young, weak, and just not very good Nuggets post players tonight. It really doesn't matter if you insert Faried, Jokic, Lauvergne. Monroe has the chance to go absolutely bonkers tonight.
Worst C Matchups
Pau Gasol vs. Tim Duncan – Battle of the old men, throw a little Dirk into this one and it's straight geriatric. Timmy and the Spurs are ranked 1st against opposing Cs. Pau also hasn't hit value in his last 5 games. This is definitely a stat that is concerning.
---
Lineup Quick Hits
Superstar Worth Paying For
DeMarcus Cousins ($10,600) – Boogie is questionable for tonight, but if he gets the green light he is a great play. I have him projected at 50+ fantasy points and look for him to dominate a high paced matchup.
Save Big Bucks By Drafting
O.J. Mayo ($4,000) – Mayo went off against my Hornets the other night and produced 27 DK fantasy points. He gets another weak matchup tonight and should see 30+ minutes. I love where he sets up in this one.
Dud of the Night
LaMarcus Aldridge ($6,600) – John Wall doesn't play tonight, so he escapes the Dud status. LMA, however, does play and has a tough matchup. He hasn't shown us much this year and doesn't look like the fantasy dominant player he was in Portland.