Recap of last night – CP3 hates me and Blake didn't want to play either. No Chef Curry last night, meant you didn't eat. Also, do me a Favor, when Gobert is out play Favors!
---
Looking for more NBA content? Check out these articles:
NBA Game Breakdown
NBA Tournament Plays
---
The Vegas Lines
Highest Scoring Games
Rockets vs. Nuggets – This one comes in at the highest scoring contest of the night. With an o/u of 210 and a blazing pace, look for Harden, Lawson, and maybe even Thornton to light up the scoreboard. Value is also to be had in this one with Superman doubtful.
76ers vs. Thunder – By all accounts this should be the Russell Westbrook show. KD will be sidelined for at least a week. When KD is out Westy is usually a triple double machine. With a 209.5 point total look for Ibaka and Kanter to add some fantasy goodness.
Lowest Scoring Games
Jazz vs. Magic – I really should just put, Jazz are playing, that would be all that you need. But for the benefit of all the readers out there the o/u is 190.
Trailblazers vs. Grizzlies – This game could be ugly, Lillard is injured and Meyers Leonard is out. The Griz will play post ball and should dominate. It looks like the 195.5 o/u could be even lower.
---
Pace of Play
Fastest Projected Games
Nets vs. Kings – I promised never to talk bad about Rondo again and I will stick to my promise. The Kings are the fastest paced team on the night. Look for Boogie, Gay, and Rondo to push the floor and give the Nets all they can handle.
Lakers vs. Mavericks – Both of these teams have a pace rating of over 100. Both are in the top 10 for pace on the night. This game should provide some interesting value and should see the ball up and down the floor.
Slowest Projected Games
Jazz vs. Magic – Slow, that is all!
Cavaliers vs. Knicks – The Cavs come in with the 3rd slowest pace on the night. The Knicks are ranked a little higher, but we all know who will set the tone for this one. LBJ versus the Knicks in Madison Square Garden, sign me up any day.
---
Defense vs. Position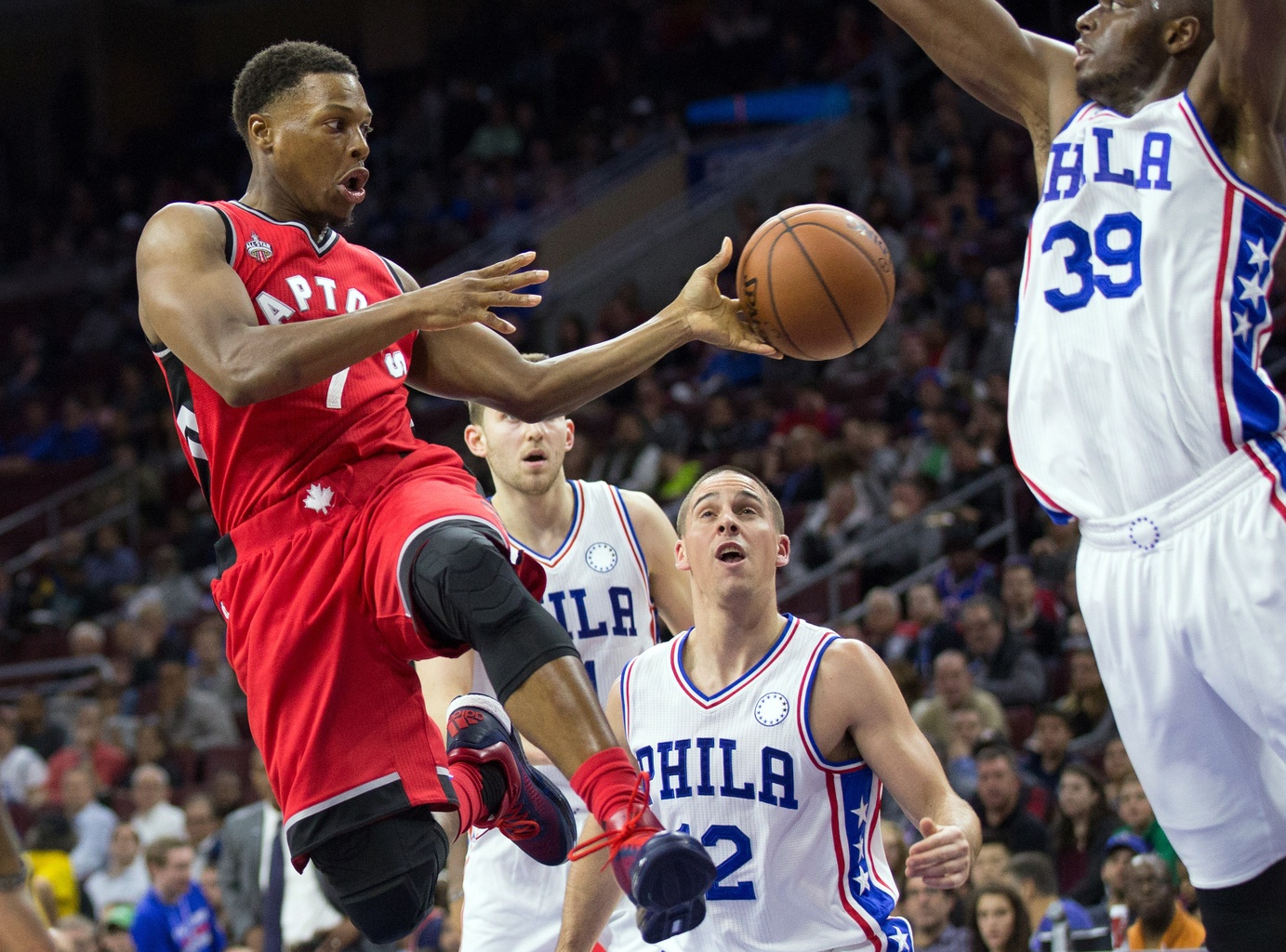 Best PG Matchups
Kyle Lowry vs. Jrue Holiday – Jrue will play tonight, but he will still be on a minutes restriction. Lowry has been great for the Raptors and gets the worse team in the league against opposing guards.
Worst PG Matchups
Jeff Teague vs. The Boston Celtics – Teague has had a good run, posting some +35 lines lately. However, the Celtics are ranked number 1 against opposing guards. There are better options tonight.
---
Best SG Matchups
James Harden vs. Gary Harris – You could also insert Will Barton here, it doesn't matter. Whoever Harden gets will struggle. The Beard should dominate tonight.
Worst SG Matchups
C.J. McCollum vs. Courtney Lee – Lee was a great defender during his time in Boston. McCollum has been a great early season play. Lee will look to dampen his spirits tonight as the Griz are the 5th ranked team against opposing SGs.
---
Best SF Matchups
Al-Farouq Aminu vs. Jeff Green – The Griz are surprisingly weak against the SF position. With Meyers Leonard sidelined, Aminu will get all the burn he can handle. Fire him at will.
Worst SF Matchups
Lakers SF vs. Dallas SF – Who knows who will get the start/minutes in either situation. On paper it would be Kobe vs. Chandler, but Kobe may sit out and Parsons has been on restriction. Needless to say this is a matchup I am staying away from both ways.
---
Best PF Matchups
Kenneth Faried vs. Terrence Jones – Unleash the Manimal tonight. The Rockets are dead last against opposing PF's (probably because of all the small ball they play). The Nuggets aren't really set on a Center yet due to injuries. Faried should have a great shot at a double double tonight.
Worst PF Matchups
Aaron Gordon vs. Derrick Favors – Do me a Favor, don't start anyone against Favors. He is the number 1 defending PF in the game, case closed.
---
Best C Matchups
Al Jefferson vs. Pau Gasol – We all thought Noah was going to work his way back into the starting line, this doesn't look like the case. The Bulls are horrible against Centers and even though Jeff couldn't guard me he can score. Look for him to have a great opportunity to hit value tonight.
Worst C Matchups
Mason Plumlee vs. Marc Gasol – I guess I made Gasol mad last week, because he has been playing great basketball. Look for Plumlee to have no chance.
---
Lineup Quick Hits
Superstar Worth Paying For
Russell Westbrook ($11,600) – Last year, we went through this period of Russell Westbrook putting up a triple double every night. You want to know what the common theme was…KD was out. Guess what, KD is out again tonight and the offense will run through Westy, you risk fading him, I won't be.
Save Big Bucks By Drafting
Clint Capela ($4,400) – Dwight Howard is doubtful for tonight and will probably sit. Terrence Jones is back in the rotation, but they are easing him in. This means that Capela should get some nice minutes and have a great chance at hitting value tonight.
Dud of the Night
Ricky Rubio ($7,500) – I really felt like Rubio would give it a go last night against the defending champs. Unfortunately, he set out and left a lot of us with the bomb that was Zach Lavine. He is still questionable for tonight, this means I am staying away.