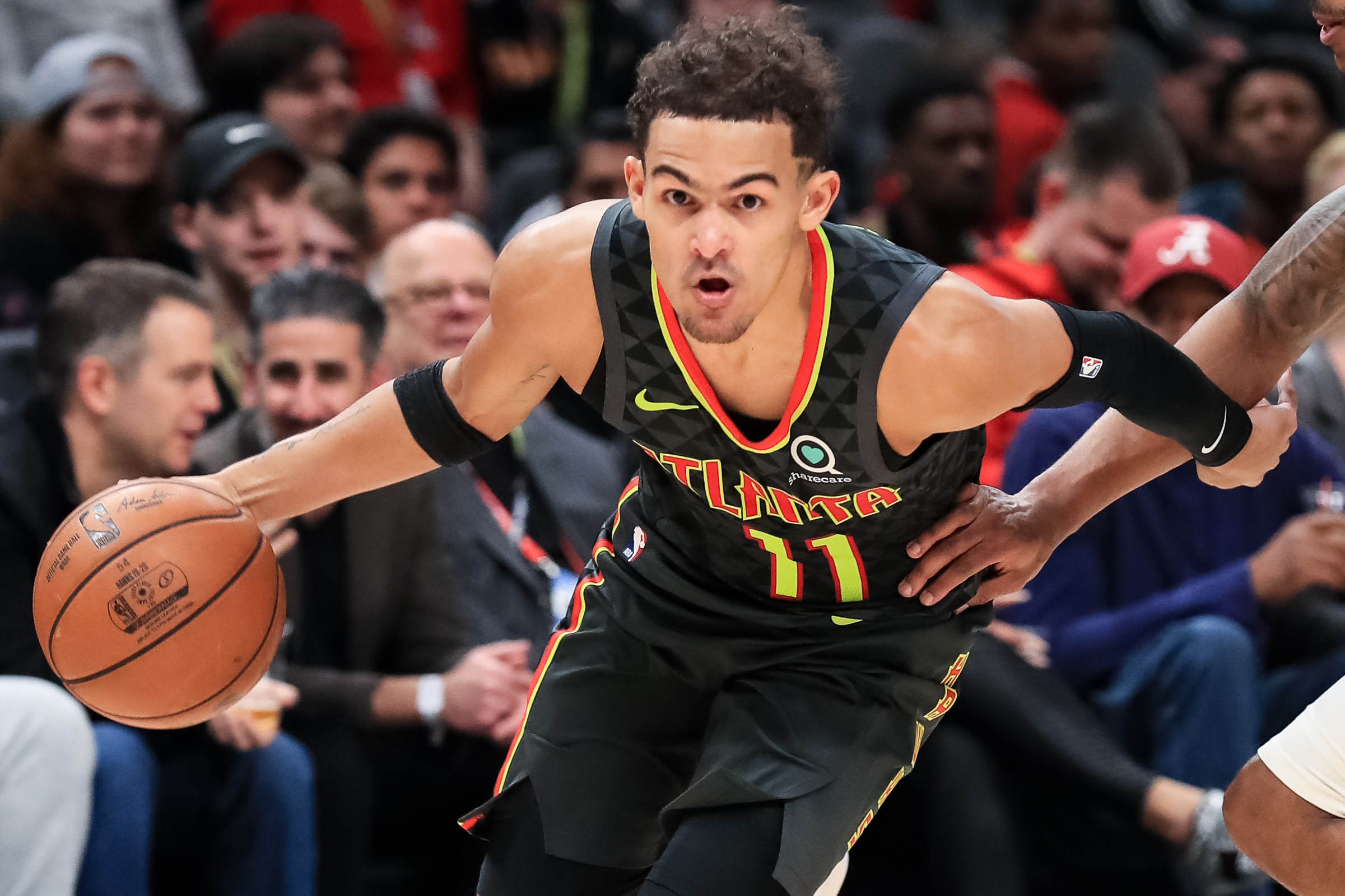 The NBA All-Star Weekend is here and we are looking at the odds on DraftKings Sportsbook for the Three-Point Contest, Skills Contest as well as the All-Star Game MVP.
---
Three-Point Contest
We have a rule change for this contest to take note of. There are two added shots in areas called the "MTN
DEW
Zone". These are located six feet behind the three-point line and the shots made from these areas are worth three points. This benefits guys like
Davis Bertans (+550)
and
Trae Young (+500)
since we regularly see them hit shots from way beyond the arc. At -250 odds, Young is considered the player most likely to hit a shot from the new area. For this reason, he's my favorite bet to win the contest.
There is also a late substitution in the contest. Damian Lillard has pulled out of All-Star Weekend because of a groin injury and has been replaced by Devin Booker (+500) in this contest and Sunday's All-Star Game. I am not sure Booker sets up all that well for this contest. He typically has the ball in his hands and we don't see him take many catch-and-shoot threes. Even though Booker is a solid shooter, he isn't really by the standards of the other players in this competition. He's shooting 35.8% from three after shooting 32.6% from deep last season. Percentage wise, he's the most inaccurate shooter in this contest, leading me to think he's not a good value.
Joe Harris (+450) is the reigning champion and favorite to win this contest. If this was the old format, he would easily be my pick to win. Harris thrives as a catch-and-shoot player, so it wasn't a shock to see him win last season. He's shot over 40% from three in each of the last three seasons. With the new format, I am concerned about his ability to hit really deep shots. This might be a bit out of his comfort zone.
---
Skills Challenge
This is a really tough contest to predict and the lines are pretty close across the board. The first two players I am going to cross off the board are
Bam Adebayo (+1000)
and
Domantas Sabonis (+1000)
. Both are extremely skilled big men, but neither are decent three-point shooters. Adebayo is shooting 9.1% from deep this season and Sabonis is at 22.4%. This could be an issue when the players have to make a three at the end of the obstacle course.
At the top of the odds, we have two former champions of the competition. Spencer Dinwiddie (+450) won two years ago and Jayson Tatum (+500) is the defending champion. A little further down, Patrick Beverley (+600) also has a Skill Challenge win on his resume. He won this contest in 2015. Dinwiddie is my pick to win, although the odds aren't long enough for me to want to bet on him. It's difficult to find value in these odds.
---
All-Star Game
MVP
There is a player on each team that I think has odds too long to win
MVP.
Those two players are
Trae Young (+2500)
and
Luka Doncic (+3000)
. Both of these players make for good value picks. Both are starters, so we should be able to count on them playing decent minutes. This is also the first All-Star appearance for the second-year players, which could mean they are a bit more excited and willing to give more effort than the other players who are making repeat appearances at the All-Star game. It certainly seems like we can count on these young guys to be more motivated to play hard than a veteran like
Kawhi Leonard (+2000)
or
Chris Paul (+6600)
. Another thing to consider is that Luka and Young both have really favorable play styles for the All-Star Game. Both are capable shooters and make highlight plays that we usually see sway the voters in this kind of game.
---
Put your knowledge to the test. Sign up for DraftKings and experience the game inside the game.
---
Gambling problem? Call 1-800-GAMBLER (NJ/WV/PA) or 1-800-9-WITH-IT (IN) or 1-800-522-4700 (NH).
NH/NJ/WV/IN/PA only. 21+ (18+ NH). Eligibility Restrictions Apply. See website for details.