That is my dad takin a picture of Lebron takin a selfie(-: pic.twitter.com/q84ljdUaAT — Kay (@kbuggywags) October 8, 2015

Is Lebron trying to give us a glimpse of what the upcoming season is gonna be like? Slowly but surely having the Cavaliers do THE most ridiculous stuff possible while acting like it's no big deal. Yesterday it was JR Smith clowning little kids with his shoes and now Lebron is taking selfies IN THE MIDDLE OF THE GAME. I wanna hate on it so bad but it is pretty undeniably boss.
It's a great example of the ebb & flow of what watching the Cavs will be like this season. Sometimes it can be legitimately cool and entertaining, or sometimes it can be confusing and terrible. Like this new promo with the Big Injured 3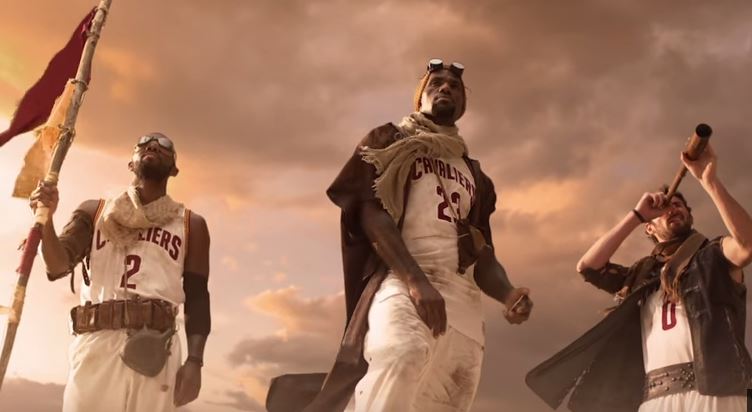 "We look AWESOME guys."
I'll give Lebron credit though, I'll always admire any athlete that continually gives children a once in a lifetime experience. Not only was the King taking selfies last night..
He was straight up having kids chill on the bench!
To no one's surprise he gave up JR Smith's seat, which probably wasn't a big deal since he only chills on Phunkee Ducks during games now anyway. Everything was coming up LBJ last night too, with his (former) favorite player Shabazz Napier (now on the Magic) hitting a game winning 3 against the Heat.
Yay for selfies/unrealistic outcomes in NBA Preseason games!