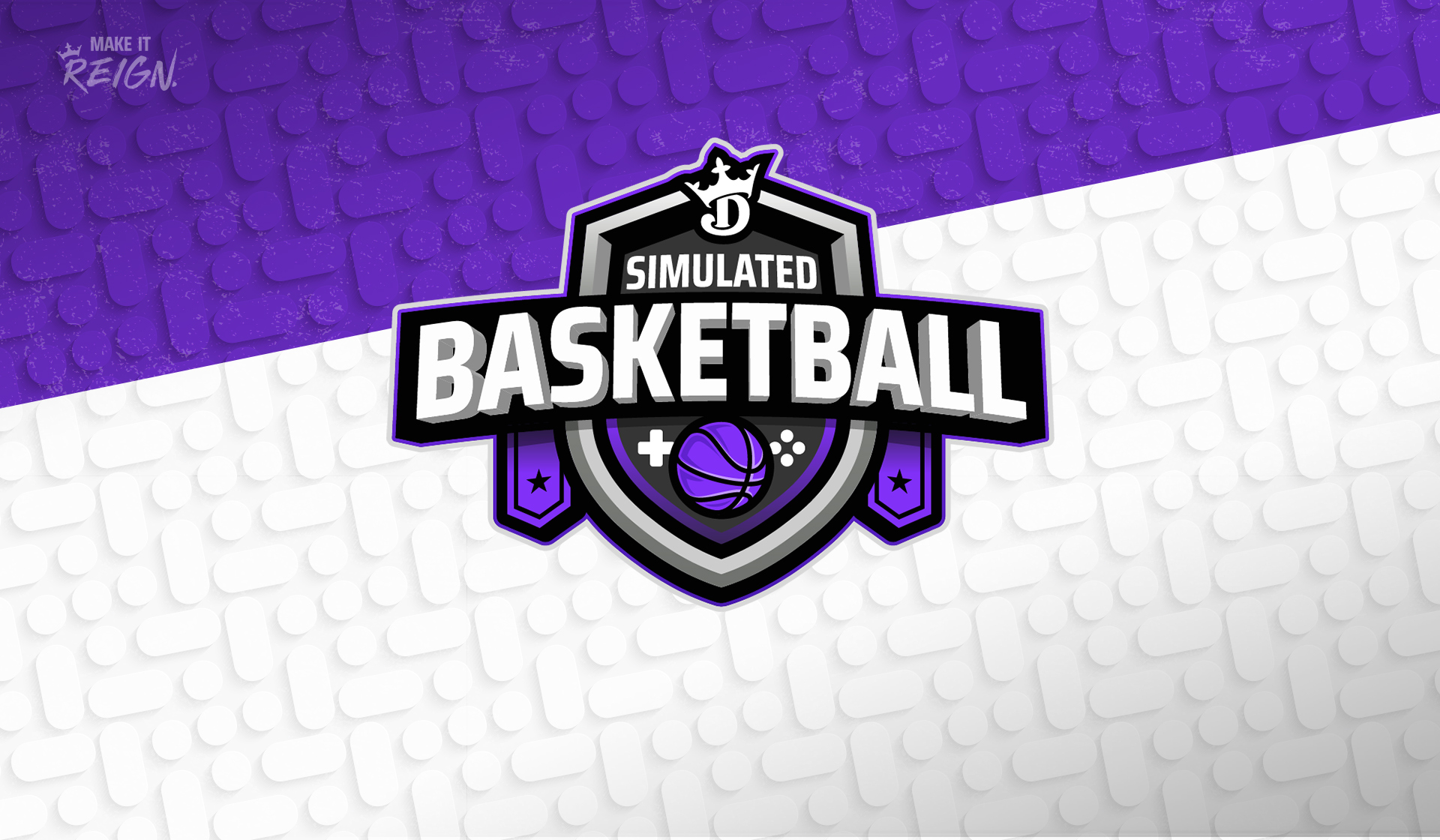 Since the NBA is currently on hiatus, DraftKings is running NBA simulations that give DFS basketball players a chance to keep their skills sharp and show off their knowledge. On Friday afternoon, we have a matchup between the Kings and Jazz, with a breakdown of the targets below.
How does Simulated Basketball work?
DraftKings will choose an
NBA
matchup and prior to each game, entrants can draft free
DFS
Showdown lineups for the upcoming simulated game. Lineups will receive fantasy points for a player's performance within a randomly-assigned game earlier this season (any game from the 2019-20 season is eligible, not just the specific Showdown matchup listed above).
---
Set your free-to-play lineups here: $2K Simulated Basketball Free Contest (SAC vs UTA)
How does Simulated Basketball scoring work?
All lineups will receive points for the performance of their players in a specific game from the 2019-20 season. Each individual player will be randomly assigned stats from a single game in the 2019-20 season prior to the contest going live. Points will be revealed per player as the game moves along. Players will receive points in accordance with our single-game
NBA
Showdown Captain Mode
rules and scoring
.
---
Which players are eligible in the player pool?
Players who have played in at least 15 games in the 2019-20 season are eligible to be drafted.
---
What do I get if I win?
Every free contest will award DK Dollars that can be used to enter
DFS
contests.
---
What are DK Dollars?
DK Dollars act just like cash and can be used to enter any daily fantasy contest on DraftKings. DK Dollars cannot be withdrawn from your balance.
Note: All salaries will be Flex prices unless noted as Captain's Pick prices.
ENTER FOR FREE: HERE
---
SHOWDOWN STRATEGY
So here's the thing about these
NBA
simulations — it feels like there are a wider variety of outcomes than an actual
NBA
game. Why do I say this? Well, I recapped an earlier simulation in which the Hawks defeated the Mavericks, 220-102. So your lineup essentially needs to be prepared for anything, and with just one lineup in a free contest, being super contrarian is likely the key. Here are some targets I'm considering.
Sacramento Kings
De'Aaron Fox ($10,800)
provides some of the highest upside on the slate. Utah doesn't provide much resistance on the defensive end at
PG,
and Fox's speed could be a factor. Fox was essentially averaging a 20-7-4 line with over a steal per game, and that was while battling injury and coming off the bench a couple of times.
Buddy Hield's ($9,200) sharp shooting keeps him in contention here, but when it comes down to it, I'd prefer to roster Fox or either of Utah's studs, even with the slight discount on Buddy. Hield just doesn't offer enough outside of his scoring to justify the price tag.
Bogdan Bogdanovic ($7,400) is one of the plays that could take away from Hield's production and did start 20 games in his place during the regular season. Bogdanovic averaged 14.5 points with 3.2 boards and 3.2 assists, and while I'd roster him over Hield in this contest, I'd still prefer to find a cheaper alternative.
Harrison Barnes ($6,800) was a similar scorer at 14.7 points per game, but provides more upside and a safer floor. He started every game he played during the regular season, and most importantly, led the Kings at 35 minutes per game. Having a good scorer that we can count on to be on the floor at a mid-priced salary feels like a safe play.
The bigs are where things get really interesting on Sacramento. Nemanja Bjelica ($6,000) is the most expensive PF plays, and even with Marvin Bagley not in this simulation, we have four legitimate options for minutes. Bjelica is a fine play, but we can get almost identical stats from Richaun Holmes ($4,000) for a $2,000 discount. Holmes averaged slightly more minutes (28.9), points (12.8) and rebounds (8.3) than Bjelica, also putting up a block and a steal per game.
Harry Giles ($3,800) is a cheaper punt to consider, but only flashed on a few occasions. Given he averaged just over 15 minutes, we likely won't see much production here.
Alex Len ($3,400) is another consideration, listed as the only true center on the roster. Maybe that means more minutes to defend the size in Utah's frontcourt, but I suspect we'll see mostly Bjelica and Holmes.
---
Utah Jazz
Donovan Mitchell ($11,000)
offers more consistency than Fox and is worth the couple extra bucks. His 24-4-4 line is great, but his 34.4 minutes per game are what has me putting more trust in him. Fox's role was shaky at times in Sacramento.
Rudy Gobert ($10,000) is another play I love for the purpose of this sim. We just went over how questionable the Kings' frontcourt is, and Gobert has all the tools to dominate whoever they throw out there. He averaged 15 points, 14 boards and a couple blocks in his 34.5 minutes per game during the regular season. I wouldn't rule out a 20-20 game if this sim goes his way.
Bojan Bogdanovic ($8,800) has been an impressive 20-point scorer this season, but I don't want to pay $8,800 just for scoring, which is essentially what we're doing. I'd prefer a play like Barnes on the other side, saving $2,000 and sacrificing five PPG for a more well-rounded play.
Joe Ingles ($5,200) is another great example of a discount play. Often underpriced on real slates, he's not getting his credit in the sim world. Ingles basically averages 10-5-4 and plays 30 minutes per game.
The PG pricing makes no sense to me. Mike Conley ($4,400) has been injured, but is playing in the sim and presumably starting. Jordan Clarkson ($7,800) has been a great spark with his 15.6 points off the bench, but give me Conley playing 28-32 minutes, averaging 3.8 points, 4.3 assists and 3.2 rebounds. There are no deep values on Utah I trust, but Conley and Ingles should offer up enough savings.
---
CAPTAIN'S PICK
I think
Rudy Gobert ($15,000 CP)
has the best matchup in this sim, so I'll pay the $15,000 to captain him. With the leftover $35,000, you can still fit another stud or two, thanks to values like Conley and Holmes.
---
Put your knowledge to the test. Sign up for DraftKings and experience the game inside the game.
---
I am a promoter at DraftKings and am also an avid fan and user (my username is jedlow) and may sometimes play on my personal account in the games that I offer advice on. Although I have expressed my personal view on the games and strategies above, they do not necessarily reflect the view(s) of DraftKings and I may also deploy different players and strategies than what I recommend above. I am not an employee of DraftKings and do not have access to any non-public information.