I have an interesting collection of NBA jerseys, most of which reflect both the teams and players in which my allegiances lie. I have the classic JWilll Kings jersey, Paul Pierce Celtics, a Mike Miller Grizzlies, and every Kyle Korver jersey under the sun. Regardless, every avid sports fan has some sort of collection/ hobby and NBA jerseys are definitely one of the most popular.
In celebration of the NBA Finals, here are my top 10 NBA jerseys of all time:
100% Deposit Bonus (Up to $600) When You Sign Up At DraftKings Through the DK Playbook! SIGN UP HERE
10) Minnesota Timberwolves
Very under the radar. Sleek design and the logo definitely catches your eye.
9) Charlotte Hornets Road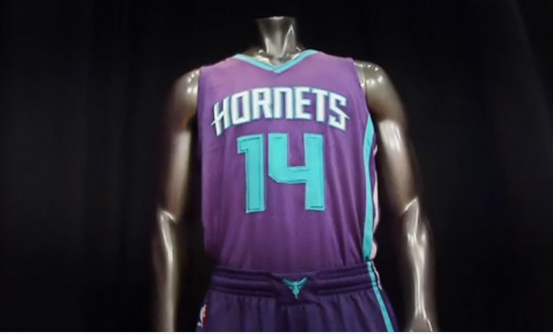 Just released this year and talk about a color scheme! Purple and turquoise is sneaky an awesome pairing.
8) Celtics St Patty's Day
Maybe I'm a little bias being a Celtics fan, but out of all the alternative holiday jerseys, these are by far the freshest! Gold and green just screams St. Patty's!
7) Miami Heat
Black and red combined with a sweet logo is pure FIRE (pun very much intended)
6) Vancouver Grizzlies Retro
I remember loving these jerseys playing NBA Jams on N64, HUGE Brian Reeves guy. Can't go wrong with the super cool pattern around the collar/ sleeves too.
5) Denver Nuggets Retro
The only jersey to ever pull off this color scheme. Love the city and mountain scape combo, really pops.
4) Utah Jazz Retro
I still find it hilarious that the Utah Jazz kept the name when they relocated from New Orleans, but none the less these colors are UNREAL. Never would have thought purple and orange would look so hot.
3) Portland Trailblazers
I know these are very simple, but you have to admit they are sleek. Black and red will forever be one of the best color combos and the stripes really just make this design such a classic.
2) Memphis Grizzlies
UPSET ALERT! I'll probably get some flak for putting this at number two, but they have been my favorite for a while. Dark blue/ light blue with a touch of yellow is money. Underrated.
1) Toronto Raptors Retro
I believe these are a clear-cut number one. The logo is so ridiculous that is works, and this is just one of those jerseys that anyone could rock regardless of where their allegiances lie.
I expect some kickback on this, but I stand by my picks. Who did I leave out? Which ones do you agree with?
Tweet me @wrobbieh!