You might have missed these clips and stories from this past weekend. If you didn't then you definitely missed me telling you about them…because I'm doing that…right now.
Of course we've heard about the guy that caught Alex Rodriguez' 3,000 hit. Of course, the Ballhawk Zach Hample said he wanted to keep it, but now he might give it back. That's cool and all, but what about just catching a foul ball. Turns out grabbing one with a glove is so "take me out to the ballgame."
Now catching a foul ball and getting the attention of Detroit Tigers First baseman Miguel Cabrera?
That takes a little extra mustard and a pickle! This past week, Miggy was so impressed with one young Indians fan that he gave the kid a bat and a pair of batting gloves.
Nice work and very classy, Miggy. The children are our future and I'm sure this kid is going to cherish that bat.
This got me curious. The whole foul ball catchy-thingy. I've never caught one, but evidently there are people that are catching them in wildly innovative ways.
Such as, catching a foul ball in beer.
That's a keeper, Gentlemen.
And then there's catching a foul ball while holding a baby.
Another keeper.
Finally, catching a foul ball while holding AND feeding a baby…
Now for catching a foul ball while handing me a big sack of money…anybody? Nothing? Snuzzle-farts.
Is it just the magic of baseball that 2 out of 3 of these catches were at Wrigley Field?
On to roundball.
According to the Sporting News, Atlanta Hawks fans are revolting via twitter about the new jerseys for next season. Many complaints center on the use of neon green highlights in the jerseys.
LOOK: Here are the Hawks' new, crazy, neon jerseys http://t.co/uFXinpqsSy pic.twitter.com/y772LBVJGm

—

CBS

Sports

NBA

(@CBSSportsNBA) June 24, 2015
Don't worry Hawks fans, you won't have to look at them long, especially past the second round of next years playoffs. Hi-YO! Enjoy the summer basketball fans.
And now for the obligatory Extreme Sports Clip Du Jour.
Don't try this at home. In fact, don't try anything you see at home requiring a bike ramp, lots of speed, and a complete disregard for personal safety. I love this one for right when you think it's an intro to a remix of Unsane's Scrape video the rider lands on an awaiting bike and glides down the ramp. Mad skills, bro. Do it again.
Now for the other roundball game.
Do they use stick'em in the MLS? Because Sanna Nyassi's boots have to be suspect after this toe-touch and strike for a goal.
That has to defy the laws of physics right? Somebody dig up Einstien and ask him for me, will ya? Just take pause and notice the ricochet of directions of this goal. First, the cross comes in then the toe-touch to cradle then the strike arching toward the top opposite corner. How did Nyassi do it? I have no doubt that all of this is above board and simply marvel at the brilliance of the game. Slow clap to you, Nyassi.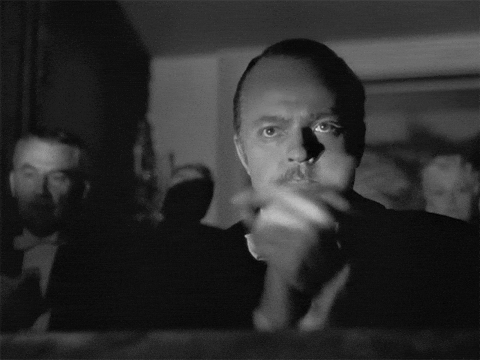 And now is the time on Sprokets when we dance, err…flip…Yeah flip!
The LA Galaxy destroyed the Philly Union 5-1 last Saturday's MLS action and the Galaxy have plenty left in the tank for acrobatics. LA Galaxy Midfielder Juninho scored the goal then wowed the judges with his gymnastic prowess. I give him a 4 out of 5, but we'll have to tune in next week to see if he achieves all his hopes and dreams for his hometown faithful and qualifies for the Olympics.
Now for baseball…
The Phillies are at the bottom of the league…no surprise. So they needed something to spark some energy in the clubhouse, right? They got a squirrel.
Honestly, I haven't seen that kind of energy from Philly in ages! And then they went on to destroy the Yankees. Serves me right for poking fun.
In addition to dominating on the mound this past week, Max Scherzer also swings a bat…and runs the bases like a demon.
Those eyes…those terrifying eyes.
For more proof that Max Scherzer is not human take last Saturday in Washington, D.C. On that deadly day for opposing batting statistics, Nationals Ace Pitcher Max Scherzer pitched a no hitter against the Pittsburgh Pirates. Big deal you say? Well, the Pirates were ranked 4th overall on the ESPN power rankings for June 15 and rise this week to 2nd despite Scherzer's prowess. Last Saturday, Max "I will slap the sandwich out of your mouth because I can" Scherzer made the Bucs look like the Hackensack Bulls. But for Pittsburgh Pirate and overall spoil sport Jose Tabata leaning into a pitch from Scherzer late in the top of the ninth. I'm not going to fault Tabata. He gets a nice paycheck to get on base. You do that any way you can according to the rules.
Jose Tabata. pic.twitter.com/1C6IeYlwLH

— Swish Analytics (@swishanalytics) June 20, 2015
While Scherzer did not get the perfect game crown, he did get the credit for the no hitter and the complete game. All of this culminated in rounds of standing ovations from the sell-out crowd and yes, you guessed it…chocolate sauce in three rounds. The first from Jordan Zimmerman with the second and third from Jason Werth and Bryce Harper.
And Scherzer with the Chocolate syrup bath after the no hitter and complete game!!! #nationals pic.twitter.com/orM5Wm2eCV

— deepdfspicks (@deepdfspicks) June 20, 2015
And not even the TV reporter was spared from the chocolate sauce bath! Jason Werth was to blame for the friendly fire.
Even the TV reporter got hit with the Chocolate sauce! pic.twitter.com/4vhcQdKjkU

— deepdfspicks (@deepdfspicks) June 20, 2015
Proof that victory has many fathers and chocolate sauce is more than just a condiment for ice cream.
This all makes me one big happy panda.
Till next time, I also like sprinkles on my no hitters.