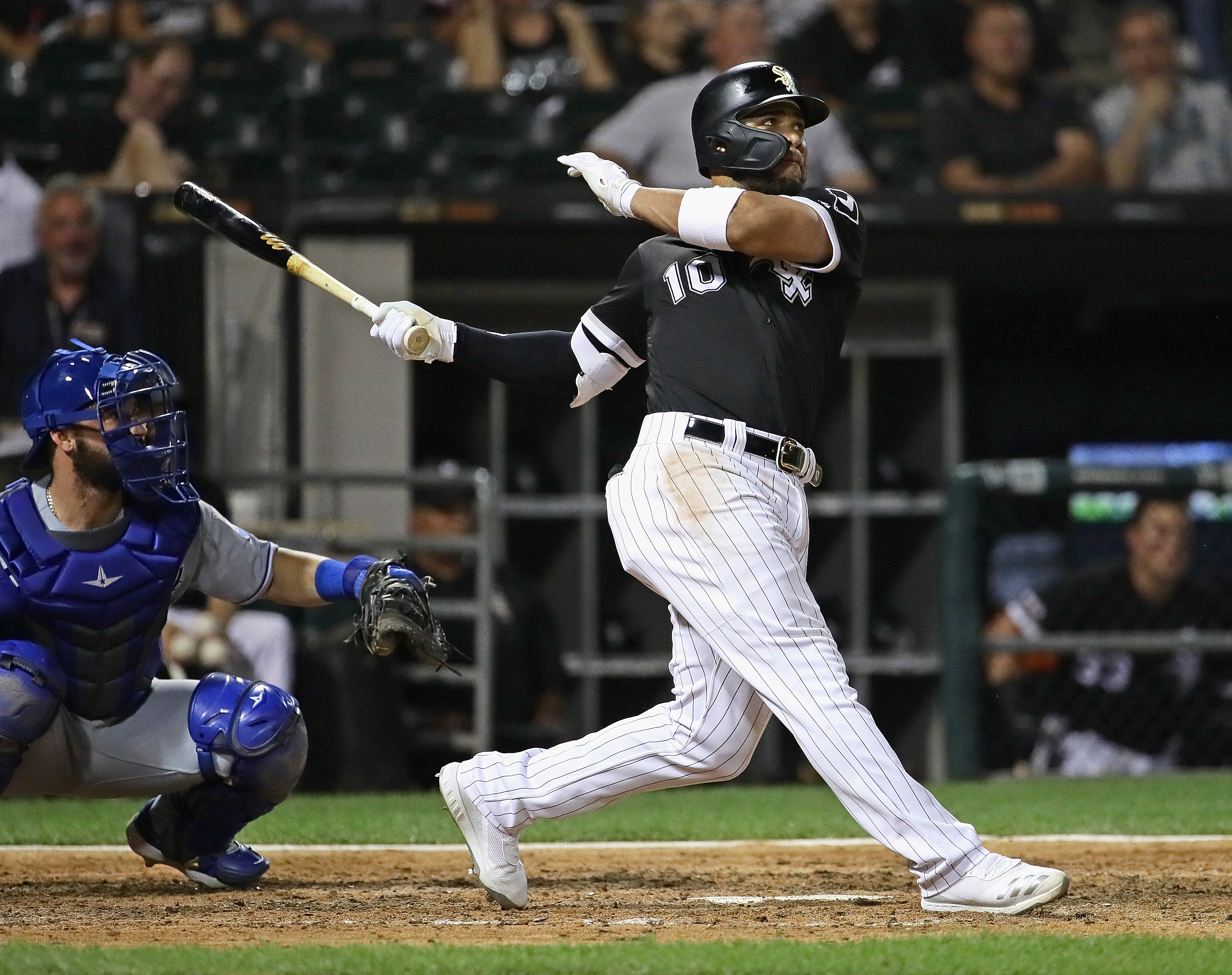 With just over two weeks remaining in the MLB's regular season, we're set to have one of our biggest Wednesday slates of the year. Only the Yankees and Tigers are expecting to have their first pitch prior to 7pm ET this evening; and, thankfully, that also appears to be the lone game with some serious weather concerns on the schedule. Yet, despite having 14 games on the slate, it would seem from first glance that this is going to be a night where the pitching options are a little underwhelming. Well, at least until I figure out who some of these people are. The beauty of September baseball!
Let's break it all down.
---
PITCHER
Stud
Sonny Gray,

CIN

at

SEA,

$10,600 –
Gray's past 12 outings have been a revelation. The veteran's tossed 75 innings within that span, limiting opponents to a .239 wOBA and striking out a whopping 30.7% of the batter's he's faced. He's also simply pitched to a sterling 1.44
ERA.
Then there's the matchup with the Mariners. Seattle's been held to a paltry 74 wRC+ the past two weeks – the third-lowest mark in all of baseball. On top of that, the team has struck out in 27.0% of its plate appearances. With Gray possessing almost identical splits versus both
LHB
s and
RHB
s, the Mariners' lefty-heavy lineup isn't a deterrent, either. This is easily the most favorable spot on the board for a high-end starter.
Other Options: Chris Paddack ($10,200), Dallas Keuchel ($9,500)
Value
Austin Pruitt, TB at

TEX,

$7,700 –
I'm a little skeptical of Pruitt, who has only exceeded 90 pitches once in his past 10 outings, but choices are limited on a slate such as this. At the very least, the right-hander and his severe reverse-splits should have an advantage against a Texas lineup chalk full of left-handed bats. Including switch-hitters, the Rangers could have as any as six
LHB
s in their batting order this evening, something that suits Pruitt just fine. The 30-year-old's struck out 25.0% of the 88 lefties he's faced so far this season, all while inducing a 2.13 GB/FB ratio and .268 expected wOBA within the split. Sprinkle in a heaping dose of win expectancy, and Pruitt's a more than solid value option.
Other Options: Marco Gonzales ($8,300), Jose Urquidy ($7,000)
---
CATCHER
Stud
Robinson Chirinos,

HOU

vs.

OAK,

$4,000 –
Like every member of the Astros, Chirinos has been hitting the ball well lately. However, you don't have to focus on just recent success when it comes to the backstop's ability to hit
LHP
s. For the season, in 101 plate appearances within the split, Chirinos has a 151 wRC+ and a .383 expected wOBA. Sure, he's still managed to strike out in 29.7% of those opportunities; but, with Brett Anderson ($5,900) possessing the American League's lowest qualified swinging strike rate, that deficiency shouldn't matter too much this evening.
Other Option: J.T. Realmuto ($4,500)
Value
Carson Kelly,

ARI

at

NYM,

$3,600 –
This is a pretty simple concept. Kelly just flat-out crushes left-handed pitchers like Steven Matz ($8,500). Dating back to the beginning of May, Kelly's slashed .369/.487/.708 with a .338
ISO
in his 80 plate appearances versus
LHP
s. In fact, his .410 expected wOBA in that span of time is a better mark than Pete Alonso, Josh Donaldson and Justin Turner. His batting order slot isn't ideal, but the talent more than makes up for that knock against him.
Other Option: Yan Gomes ($3,500)
---
FIRST BASE
Stud
Freddie Freeman,

ATL

at

PHI,

$5,200 –
While Zach Eflin ($7,900) has pitched better as of late, he's struggled to retire quality left-handed bats throughout the entirety of his career. In fact, the 816 he's faced in the majors have compiled a massive .368 wOBA against him, highlighted by Eflin surrendering 2.16 home runs per nine within the split. Well,
LHB
s don't come more daunting than Freeman. The veteran has a 1.041
OPS
in his dealings with
RHP
s so far in 2019, while his .416 expected wOBA in right-on-left situations is the seventh-highest mark in all of baseball. That's pretty good stuff.
Other Options: Howie Kendrick ($4,600), Daniel Murphy ($4,400)
Value
Ji-Man Choi, TB at

TEX,

$4,000 –
Choi, who often finds himself hitting in either the fourth or fifth slot in Tampa's lineups against
RHP
s, will get a fantastic matchup this evening in the form of Ariel Jurado ($6,000). The Rangers' right-handed has been getting pummeled almost regularly since the beginning of June, but it's his last six starts that are of interest here. Jurado's faced 66
LHB
s in that stretch and has allowed those opponents to slash .328/.359/.638 with a .400 wOBA. He's also walked as many lefties as he's surrendered home runs within that span, so don't worry that these numbers have been inflated with empty calories.
Other Option: Ryan Zimmerman ($3,900)
---
SECOND BASE
Stud
Jose Altuve,

HOU

vs.

OAK,

$5,000 –
Altuve's looked like the
MVP
version of himself since the start of July and that's been especially true when the second baseman's received the chance to hit against a southpaw. In his last 63 plate appearances versus
LHP
s, Altuve's hitting .418 with an insane .514 wOBA. With a contact-oriented pitcher like Anderson opposing him tonight, there's little reason to not get excited about Altuve's prospects on this slate.
Other Options: Ketel Marte ($5,200), Ryan McMahon ($4,200)
Value
Joey Wendle, TB at

TEX,

$3,500 –
A left-handed bat, much like his teammate Choi, Wendle is mostly in a great spot this evening due to Jurado's struggles within the split. However, there's much more than matchup to like about the 29-year-old. Wendle has done nothing but hit since coming off the IL back in late August, with the infielder slashing .311/.347/.511 in his 49 plate appearances in that time. On top of that, he's sported a .214
ISO
and 128 wRC+ against
RHP
s and, most importantly, he's been penciled into the Rays' leadoff position the past two nights. If that happens again, Wendle's one of the better value plays on the slate.
Other Option: Brian Dozier ($3,400)
---
THIRD BASE
Stud
Yoan Moncada,

CWS

vs.

KC,

$4,800 –
The top-end of third base is loaded as always, but pay special attention to Moncada. Not only does the 24-year-old have five multi-hit performances in his past six games, but for the season he has a .392 wOBA and a 149 wRC+ when opposed by a right-handed pitcher. Tonight's
RHP
? Glenn Sparkman ($4,400). The Royals' starter has been absolutely shelled away from Kauffman Stadium in 2019, as he's given up 3.28 home runs per nine to
LHB
s on the road. Moncada should feast in a great matchup on Wednesday.
Other Options: Anthony Rendon ($5,600), Eugenio Suarez ($4,900)
Value
J.D.

Davis,

NYM

vs.

ARI,

$3,900 –
Going back to the beginning of June, Davis has been one of the National League's top hitters against left-handed pitching. To wit, Davis' .419 expected wOBA within the split in that span of time is the
NL'
s fourth-highest mark, with the 26-year-old trailing only the likes of Paul Goldschmidt, Ozzie Albies and teammate Pete Alonso. Robbie Ray ($11,000) isn't generally the best pitcher to pick on, however, as he's recently been dealing with a blister issue, it's more than possible that Arizona's lefty is far from 100%.
Other Option: Evan Longoria ($3,800)
---
SHORTSTOP
Stud
Francisco Lindor,

CLE

at

LAA,

$5,000 –
Lindor's been an extra-base hit machine going back to Aug. 27. In that span of 15 games, the switch-hitting shortstop has mustered 13
XBH
s, with seven of those having left the ball park. As such, it's probably not all that surprising to know that Lindor has a massive .403
ISO
in his last 71 plate appearances. Between his hot bat and the fact that the Angels' bullpen has pitched to an ugly 5.24
ERA
across the past 30 days, Lindor should be set up for success this evening.
Other Options: Alex Bregman ($5,500), Bo Bichette ($4,900)
Value
Mauricio Dubon, SF vs.

PIT,

$3,500 –
Dubon has seemingly had no issues making the transition from Triple-A to the majors, as he's slashed .308/.325/.538 with a .357 wOBA in his first 40 plate appearances in the bigs. More importantly, Bruce Bochy was quick to notice this success, and had the rookie bat leadoff for the first time in his career on Tuesday night. If that happens again this evening, with Dario Agrazal ($5,300) on the mound for the Pirates, Dubon will be a rightfully popular piece. Especially considering Aragzal has surrendered an eye-popping .406 wOBA to
RHB
s so far in 2019.
Other Option: Nick Ahmed ($3,600)
---
OUTFIELD
Stud
Austin Meadows, TB at

TEX,

$5,300 –
Might as well round out our Rays stack with their best left-handed hitter. Meadows is currently riding a nine-game hitting streak that's seen him put up some mind-boggling numbers. Meadows has 16 hits in his last 31 at-bats, with the 24-year-old having also registered five home runs in that short span of time. With the low prices surrounding Meadows at the top of Tampa's order, his salary shouldn't be all that difficult to afford.
Other Options: Charlie Blackmon ($5,100), Shohei Ohtani ($4,600)
Value
Matt Joyce,

ATL

at

PHI,

$4,000 –
Joyce has been absolutely crushing right-handed pitching as of late and that trend isn't likely in danger with Eflin's aforementioned struggles with
LHB
s. Since the beginning of August, Joyce is slashing .333/.436/.545 with a 155 wRC+ in his 78 plate appearances versus righties. Combine that with the fact that he appears cemented into the fifth-spot in the Braves lineup, and you've got a lot of ceiling at just $4K.
Other Options: Jordan Luplow ($4,000), Kevin Pillar ($4,000)
---
Put your knowledge to the test. Sign up for DraftKings and experience the game inside the game.
---
I am a promoter at DraftKings and am also an avid fan and user (my username is theglt13) and may sometimes play on my personal account in the games that I offer advice on. Although I have expressed my personal view on the games and strategies above, they do not necessarily reflect the view(s) of DraftKings and I may also deploy different players and strategies than what I recommend above. I am not an employee of DraftKings and do not have access to any non-public information.