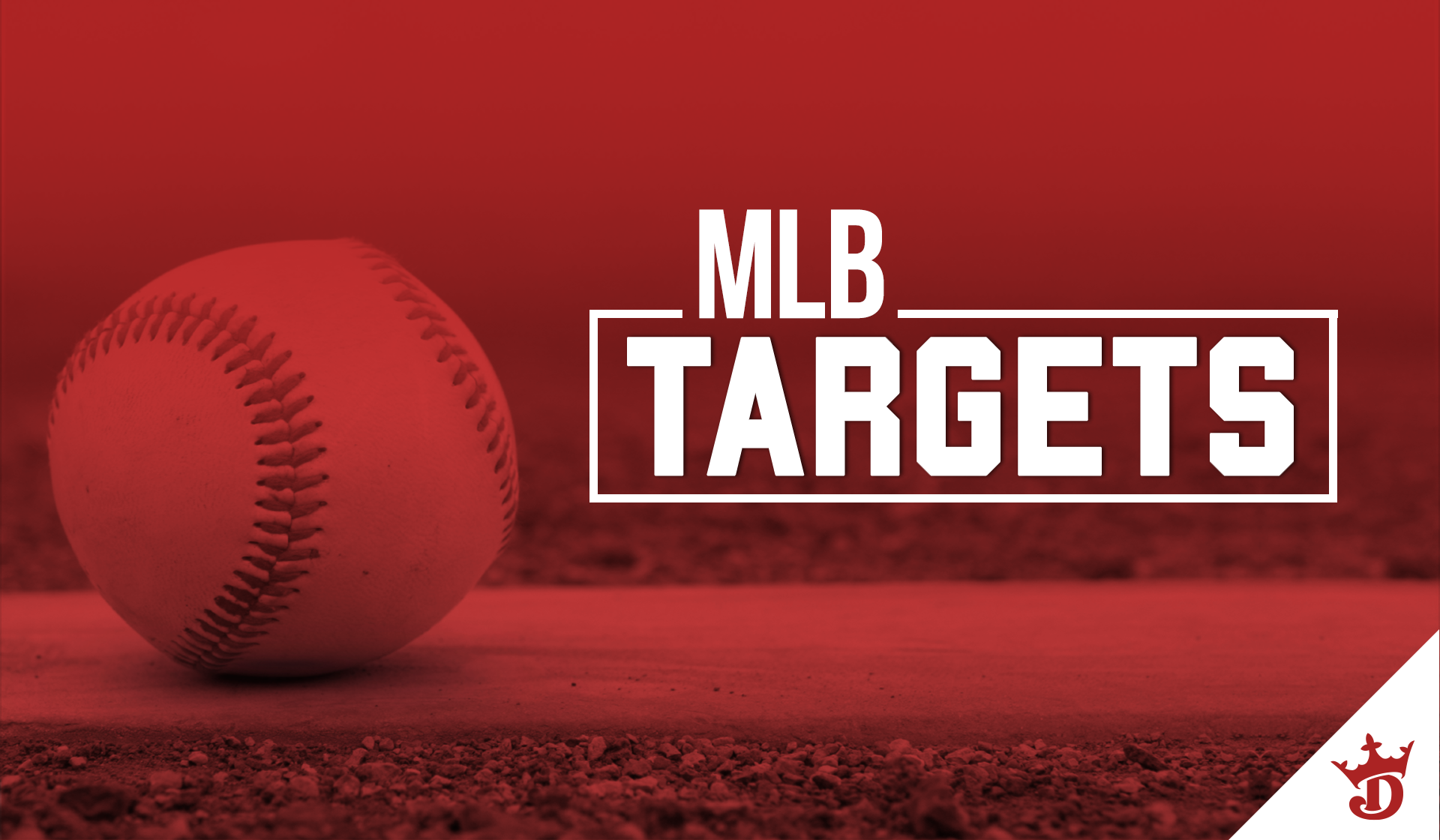 Look, 15-game slates are hard. There are a lot of moving pieces and it's difficult to keep track of every lineup, every split, every advantage. The volume of a schedule this size is supposed to be disorienting; it's supposed to make things like zeroing in on a particular matchup feel like a burden. However, sometimes we get a situation so glaringly exploitable everything else fades away. Tonight is one of those circumstances.
You want to know what my first impression of this evening's featured MLB slate on DraftKings was? Something along the lines of "Edwin Jackson might have to retire before the team plane lands in Colorado."
This is going to be a fun one. Let's dive into it.
---
PITCHER
Stud
Trevor Bauer,

CLE

at

CWS,

$9,200 –
At first glance, Bauer's salary seems like a misprint — at least if you remember paying upwards of $12K for the
RHP
in this exact spot just last season. The price dip has been warranted, though. Bauer's surrendered 14 earned runs and has walked nine across his past three outings. It's been ugly. Yet, specific to tonight, the White Sox might be his ideal matchup. Bauer's biggest issue this year has been getting ahead in the count. His first-pitch strike rate is at a career-low (55.3%), his swinging strike rate has fallen from 2018 and his chase rate also has regressed. Well, Chicago will help compensate. The White Sox own the second-highest marks in May in both outside-the-zone swing rate (36.0%) and overall swing rate (50.2%), and that aggressiveness is clear in a league-worst 5.5% walk rate. An
MLB
-high 13.4% swinging strike rate doesn't hurt, either.
Other Options:
German Marquez ($9,500), Joey Lucchesi ($8,800)
Value
Danny Duffy, KC at

TEX,

$7,200 –
I'm not sure if six starts and a decent 3.93
FIP
are enough for me to proclaim I trust Duffy again, but there are some signs he might be returning to his old form — specifically his zone rate. When Duffy was successful in 2016 and 2017, his zone rate was up over 49.0% and his swinging strike rate was in the double-digits. Last season, those figures fell to 43.8% and 9.6%, respectively. This season, both are back up over those original thresholds. There's also the matter of Duffy's consistent success against
LHB
s. The Rangers have 251 left-on-left plate appearances in 2019. That's more than any other American League squad. They've struck out in 31.5% of those opportunities; while Duffy sports an 11.12 K/9 within the split so far this year. Globe Life Park is always dangerous, but Duffy's inexpensive enough to take the risk.
Other Options: Mike Foltynewicz ($8,500), Andrew Cashner ($6,600)
---
CATCHER
Stud
Yasmani Grandal,

MIL

at

PIT,

$4,400 –
While the wOBA splits might suggest you'd rather use right-handed bats instead of left-handed bats against Chris Archer ($7,400), don't let the surface numbers fool you. A big reason for Archer allowing a .394 wOBA to
RHB
s is a massive 16.7% walk rate. Well, we don't want free passes in
DFS.
We want home runs. Lefties have hit 1.99 long balls per nine off of Archer so far in 2019, with a 55.9% fly ball rate a huge reason for that success. Grandal, who always has shown more pop as a
LHB,
is in a really good spot on this slate.
Other Option: Jonathan Lucroy ($4,000)
Value
Christian Vazquez,

BOS

at

NYY,

$3,700 –
J.A. Happ ($7,400) has not enjoyed pitching at Yankee Stadium this season, especially when it comes to facing a right-handed opposition. In fact, the 97
RHB
s Happ has seen in New York have compiled a .384 wOBA and have combined to hit 3.09 home runs per nine innings. That's already a huge red flag, and we haven't even touched on Vazquez's success within the split in 2019. The 28-year-old is slashing .357/.404/.667 with a .310
ISO
in his 47 plate appearances against
LHP
s. Not too bad for someone considered a glove-first backstop.
EDITOR'S NOTE: Vazquez is not in the starting lineup for tonight's game.
Other Options: Pedro Severino ($3,600), Victor Caratini ($3,600)
---
FIRST BASE
Stud
Trey Mancini,

BAL

vs.

SF,

$4,600 –
Let's talk about quality of contact. Mancini's been very good when facing a left-handed pitcher this season. This sentiment is evidenced by a .398 wOBA in his 73 plate appearances versus southpaws. However, that doesn't do his level of success justice. Mancini owns the American League's highest line drive rate within the split at a whopping 42.0%. This is important, as the 27-year-old also possesses a .679 xwOBA on said line drives against
LHP
s. If you're going to give me that level of production on two of every five batted ball events, you're going to be in my lineups.
Other Options: Josh Bell ($5,700), Anthony Rizzo ($5,500)
Value
Eric Thames,

MIL

at

PIT,

$4,000 –
Like most of his archetype, Thames is an incredibly streaky hitter. We had no better example of this than the 32-year-old's torrid beginning to 2017. Anyway, I mention this because Thames hit a home run Thursday night. That long ball obviously could amount to nothing; yet, considering Archer's aforementioned struggles with
LHB
s and their launch angle, I'm more than a little intrigued. Remember Archer's 55.9% fly ball rate within the split? Among the 84 pitchers who've thrown the equivalent of 20-plus innings versus left-handed batters, that's the highest fly ball rate of the group. You generally don't want to help Thames elevate the baseball. Bad things happen.
EDITOR'S NOTE: Thames is not in the lineup for tonight's game.
Other Options: Rowdy Tellez ($4,000), Matt Olson ($3,900)
---
SECOND BASE
Stud
Brendan Rodgers,

COL

vs.

TOR,

$4,500 –
Affordable right-handed bats in Colorado might be the market inefficiency this evening. Seriously, it's almost difficult to express in words how terrible Edwin Jackson's ($5,200) first three starts with the Blue Jays have gone, and now he's got to pitch at altitude. Jackson has surrendered an eye-popping .559 wOBA to the 33
RHB
s he's had to face in 2019. Those 33 plate appearances also have accounted for all five home runs the veteran has given up. I'm not saying the Rockies' official authenticator should be preparing for Rodgers' first career long ball this evening; but, you know, be on your toes, dude.
EDITOR'S NOTE: Rodgers is not in the starting lineup for tonight's game.
Other Option: Michael Chavis ($4,400)
Value
Cavan Biggio,

TOR

at

COL,

$3,700 –
Biggio hasn't started a game since Monday as he — and many Toronto players — have had to deal with a flu-bug spreading throughout the locker room; however, Coors Field has a way of healing an ill offensive player. Additionally,
LHB
s are just the way you have to attack Marquez. While the 24-year-old has struck out 28.2% of the right-handed hitters he's faced in 2019, that number falls to only 18.9% when the opponent is left-handed. It's a huge reason lefties have combined for a .371 wOBA off of the
RHP
in Colorado. Pair that fact with Biggio's prospect upside, and you've got a pretty nice value on this slate.
Other Option: Jason Kipnis ($3,400)
---
THIRD BASE
Stud
Nolan Arenado,

COL

vs.

TOR,

$5,900 –
Last time I cheat by using a Coors bat. I swear. Here's the thing: $5.9K is a lot of salary to dole out for Arenado in even the most perfect of circumstances; which, by the way, generally would be facing a left-handed pitcher. Still, you're not only paying up to use Arenado and his home-field wOBA of .436 against Jackson. You also are getting Arenado against a Toronto bullpen that owns the American League's highest
FIP
across the past two weeks (6.35). Every other player I've written up in this piece has been fairly priced. Arenado is how you treat yo self.
Other Option: Mike Moustakas ($4,400)
Value
Jose Ramirez,

CLE

at

CWS,

$4,100 –
Is Ramirez coming out of an extremely ugly funk with five hits in his past three games? Tough to say, though his three extra-base hits the past two nights are obviously a positive sign. The big test will come this evening when Ramirez and the Indians take on Dylan Covey ($4,600) — a man who quite simply is not capable of pitching at the
MLB
level. Covey's allowed
LHB
s to hit to a .356 wOBA off of him in seven appearances this season, while his 50.0% fly ball rate within the split is asking for trouble. Ramirez's past two home runs also have come off of White Sox pitching; which doesn't actually mean anything, but we're at the point of grasping at straws with the All-Star infielder.
Other Option: Marwin Gonzalez ($3,300)
---
SHORTSTOP
Stud
Xander Bogaerts,

BOS

at

NYY,

$4,900 –
Coming into this season, Bogaerts had demonstrated some pretty consistent reverse splits through the past couple of campaigns. Simply put, he was not a right-handed batter you often sought out when the Red Sox were facing a left-handed pitcher. Yet, in 50 plate appearances within the split in 2019, Bogaerts has crushed southpaws. The shortstop is slashing .341/.440/.756 with a .415
ISO
and a 201 wRC+. Those are, as we say in the business, "video game numbers." Happ's surrendered 13 home runs to
RHB
s already this season. There's no reason to think Bogaerts can't take advantage of his struggles.
Other Option: Francisco Lindor ($5,200)
Value
Manny Machado, SD vs.

MIA,

$3,700 –
Not a lot has gone right for Machado this year. Well, on the field, that is. Since inking a huge contract with the Padres, Machado's had his issues producing at the plate — except when it's come to hitting left-handed pitching. Considering his overall numbers, you'd never assume Machado owns a .603 wOBA or a 65.2% hard contact rate within the split in 2019. Now, Caleb Smith ($9,700) is by no means your average, run-of-the-mill lefty; however, he did show he's human in his most recent outing against the Nationals and he's surrendered a home run in six consecutive starts. There's a lot of upside here at a position where it's usually difficult to find value.
Other Option: Jose Iglesias ($3,400)
---
OUTFIELD
Stud
Mike Trout,

LAA

at

SEA,

$5,700 –
Alright, so I'm fully aware you're unlikely to match salaries to the point where a lineup could include both the aforementioned Arenado and Trout, but, in a vacuum, the former
MVP
is in an incredible spot on this slate. The big knock on Trout as a
DFS
asset is his patience. Trout leads baseball with a 22.0% walk rate, a great real-life skill, yet one that's not as positive in a fantasy setting. Well, Mike Leake ($5,900) doesn't walk people. Leake stays in the strike zone and induces a 48.8% swing rate. Leake brings out aggression. Leake has surrendered 2.51 home runs per nine to
RHB
s. There are no bad matchups when you're Mike Trout, however, there are still ideal ones. This is one of those times.
Other Options: J.D. Martinez ($4,700), David Dahl ($4,700)
Value
Kyle Schwarber,

CHC

at

STL,

$3,900 –
Sure, Miles Mikolas ($6,500) has pitched better in St. Louis than he has on the road, but it's not like he magically stops struggling against
LHB
s in Missouri. Mikolas has allowed a .401 wOBA within the split so far this season, with lefties combining to hit 2.70 home runs per nine off of the
RHP.
Schwarber, who's hit four long balls in his past seven games, should get three cracks at Mikolas batting from Chicago's leadoff spot. That sounds like a recipe for success to me.
Other Options: Jason Heyward ($3,800), Alex Verdugo ($3,800)
---
Put your knowledge to the test. Sign up for DraftKings and experience the game inside the game.
---
I am a promoter at DraftKings and am also an avid fan and user (my username is theglt13) and may sometimes play on my personal account in the games that I offer advice on. Although I have expressed my personal view on the games and strategies above, they do not necessarily reflect the view(s) of DraftKings and I may also deploy different players and strategies than what I recommend above. I am not an employee of DraftKings and do not have access to any non-public information.