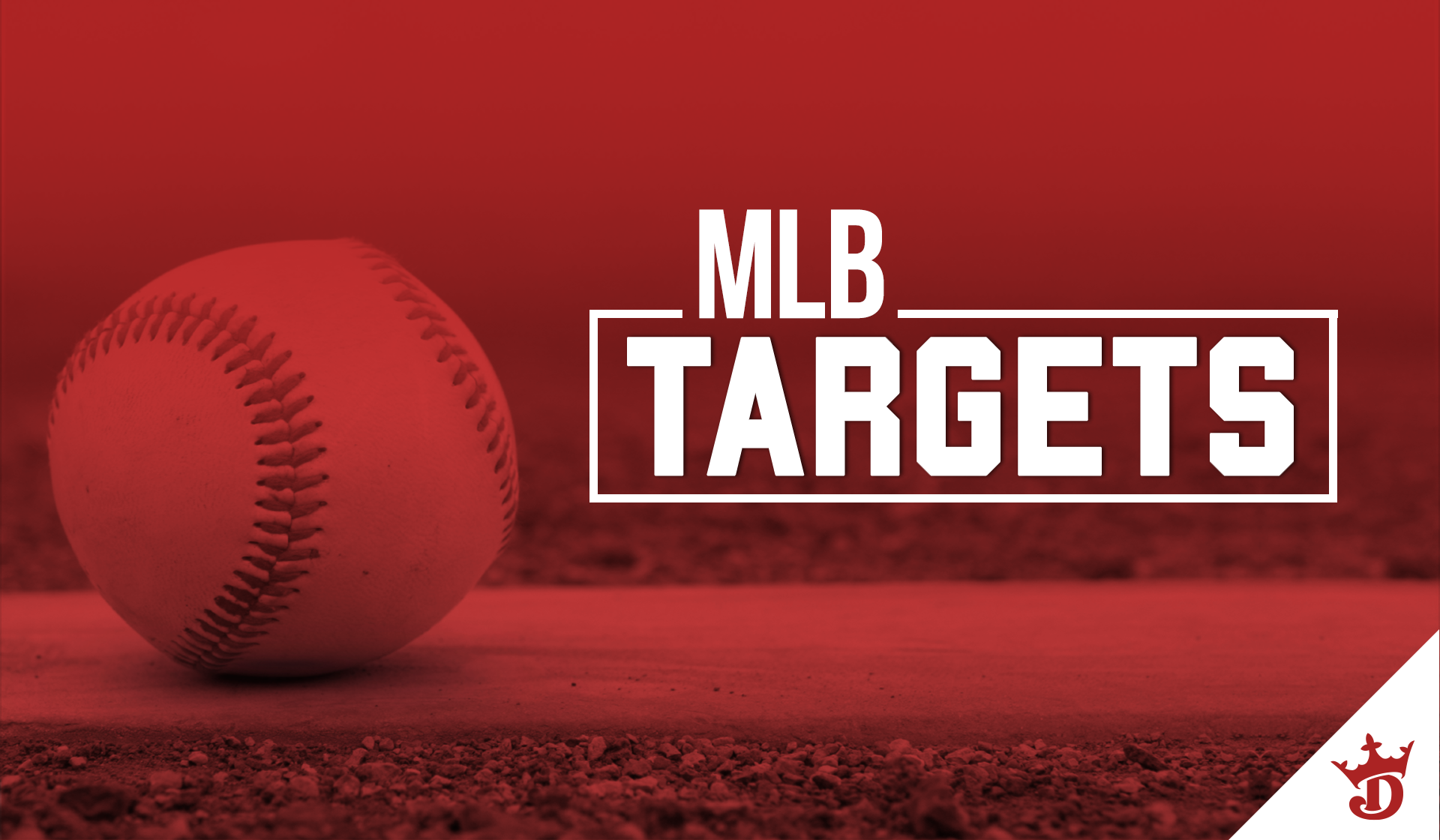 Obviously stuff like recency bias has to play a big part when setting the prices for DFS, but the salaries among tonight's top-tier pitcher are a little strange on first glance. We've got a gargantuan 14-game MLB slate on our hands, one that features six starters with a higher salary than reigning National League Cy Young Award winner Jacob deGrom ($9,400). Now, to be fair, deGrom was pulled from his last outing with cramping; but I'm just trying to imagine being told at this time last year that Matt Boyd, Domingo German, and Lance Lynn were more expensive than New York's ace. Then again, does anything about the Mets ever really surprise any of us?
Let's dive into tonight's contests.
---
PITCHER
Stud
Gerrit Cole,

HOU

vs.

BAL,

$12,200 –
I'm not sure you have to spend up on any of the three highest-priced arms of this evening's slate; however, when choosing between Cole, Mike Soroka ($11,600), and Clayton Kershaw ($11,200), the choice is clearly for Houston's
RHP.
For me, it's simply about strikeouts and upside. If you're willing to drop more than $11K on a pitcher, you're going to need a minimum of 30.0
DKFP.
In each of their past 10 starts, Soroka and Kershaw have eclipsed that threshold once. Cole, who owns the league's highest strikeout rate at 37.4%, has done it four times. Sure, he hasn't been the most consistent player in the world during this stretch; yet, the ceiling is all that matters at this tier of pitcher. Plus, the Orioles are just better when drawing an LHP. Trey Mancini ($4,000), Renato Nunez ($3,900), Pedro Severino ($3,600) and Hanser Alberto ($3,100) all have far better splits against lefties than they do righties, while injuries to Dwight Smith Jr. and Jonathan Villar also hurt Baltimore's potency.
Other Options: Jacob deGrom ($9,400), Andrew Heaney ($9,200)
Value
Brandon Woodruff,

MIL

vs.

PIT,

$7,800 –
Woodruff literally just got roughed up by the Pirates for six earned runs across four innings in his most recent outing, yet, there's still a lot to like about the
RHP.
Prior to that start against Pittsburgh, Woodruff had enjoyed a spectacular month of May, where the 26-year-old pitched to a 1.36
ERA
and 2.73
FIP
over 33 frames. That success translated into the
DFS
realm, too. Woodruff averaged 28.0
DKFP
per trip to the mound, striking out 31.1% of the opponents he faced. Now, there is some worry with the Pirates' ability to stock their lineup full of switch-hitters and
LHB
s – Woodruff's had his struggles with lefties – however, we're still discussing a Pittsburgh lineup that owns baseball's highest chase rate over the past two weeks (39.0%). They can be exploited.
Other Option: Zach Plesac ($7,000)
---
CATCHER
Stud
Yasmani Grandal,

MIL

vs.

PIT,

$4,900 –
It's not really all that difficult to figure out why Milwaukee has one of the night's highest implied team totals. Rookie Davis ($5,700) is technically starting for the Pirates, yet he's actually made all of his appearances as a reliever in 2019. That would mean Davis is part of a Pittsburgh bullpen that owns baseball's third-highest
ERA
at 5.20. Grandal would be in a great spot regardless of his own merits; though it should be noted, with the catcher now sporting a .328
ISO
as an
RHB,
Grandal's archetype makes him perfect for these reliever-heavy scripts. With immense power from both sides, the man has no bad matchups.
Other Option: Robinson Chirinos ($4,300)
Value
Tucker Barnhart,

CIN

at

PHI,

$3,200 –
Barnhart's never really been regarded as an offensive backstop, but pretty much any batter capable of hitting left-handed is viable against Zach Eflin ($8,700). The Phillies'
RHP
will be activated from the IL prior to this evening's contest, yet I'd be more concerned about regression than re-injury when it comes to Eflin. Among the 91 pitchers with over 60 innings in 2019, Eflin's 1.34 run negative disparity between his
ERA
and
FIP
make him the third-luckiest SP in
MLB.
Heck, even with his good fortune, Eflin's surrendered a .363 wOBA to lefties at Citizen's Bank Park so far this season. Barnhart, who's hit all five of his home runs off of right-handers, is in a rare position of viability.
---
FIRST BASE
Stud
Jay Bruce,

PHI

vs.

CIN,

$5,100 –
Bruce has had 41 hits in 2019. Thirty of those have been of the extra-base variety. With his high strikeout rate in tow, Bruce is the epitome of boom-or-bust. A fantasy asset with an elevated ceiling, but a cavernous floor. In any case, this evening feels more towards the "boom" end of the spectrum. Tyler Mahle ($7,300) has long had his struggles with
LHB
s and nothing's changed so far this season. Mahle's surrendered 2.45 home runs per nine within the split, also allowing the 82 lefties he's faced on the road to compile an eye-popping .399 wOBA. Bruce should stay hot.
Other Options: Freddie Freeman ($5,100), Jose Abreu ($4,900)
Value
C.J.

Cron,

MIN

at

DET,

$4,000 –
To take nothing away from Matt Boyd's ($10,400) breakout campaign, the
LHP
is still a far different pitcher when drawing a right-handed hitter. All eight of the home runs Boyd's surrendered this season have come off the bat of an
RHB,
with launch angle telling a very clear story in that regard. While
LHB
s have mustered a bleak 4.25 GB/FB ratio off Boyd in 2019, righties have a fly ball rate of 44.0%. It's not like I'd recommend tossing just anyone out against him in
DFS,
but Cron's slashing .364/.420/.773 with a .409
ISO
off of southpaws in his first season in Minnesota. That's pretty damn impressive.
Other Option: Eric Hosmer ($4,000)
---
SECOND BASE
Stud
Derek Dietrich,

CIN

at

PHI,

$5,000 –
As mentioned above, Eflin's always had his problems with those of the left-handed persuasion. In fact, for his career – a span of time that's featured 664 left-handed plate appearances – Eflin's allowed a .365 wOBA within the split. It should go without saying, but that's one of the worst marks among all active pitchers. Dietrich should be able to take advantage, especially considering his .470
ISO
against right-handed pitching in 2019 is the highest figure of any qualified player.
Other Option: Mike Moustakas ($5,100)
Value
Brian Dozier,

WAS

at

SD,

$3,700 –
Dozier, who missed a game after being hit by a pitch earlier this week, took the left-handed Joey Lucchesi deep in his first at-bat of Thursday's loss to the Padres. This shouldn't have been a surprising result for anyone tracking Dozier's 2019 campaign. In 49 plate appearances against
LHP
s, Dozier is slashing .372/.449/.698 with a 198 wRC+. The numbers only get better when we focus on Dozier's recent success. Going back to May 1, the veteran has a .500
OBP
and a .400
ISO
within the split. He's a fantastic salary-saving option against Nick Margevicius ($6,300).
Other Option: Kike Hernandez ($4,100)
---
THIRD BASE
Stud
Alex Bregman,

HOU

vs.

BAL,

$5,300 –
Gabriel Ynoa ($4,800) is in a tough spot on this slate. Making just his third start of the season, the 26-year-old will be tasked with surviving a trip to Minute Maid Park – still daunting even with the injuries the Astros have sustained. One of the big reasons the lineup continued to thrive is Bregman, who has managed a .344
ISO
and a .415 wOBA dating back to the beginning of May. With Ynoa surrendering an ugly .421 wOBA to the
RHB
s he's seen so far this season, it's tough to imagine Bregman not adding to those already robust numbers.
Other Options: Nolan Arenado ($5,500), Yoan Moncada ($5,000)
Value
Chelsor Cuthbert, KC vs.

CWS,

$3,700 –
Cuthbert's simply been squaring up the ball since getting recalled to the majors last week. In that span, the 26-year-old has produced 16 batted ball events. Of those 16, seven have been put into play at over 95 mph. Cuthbert also owns a well above-average 43.2% sweet spot rate during this run of offensive success. Is this a small sample? Yes. However, I'm not quite sure Ivan Nova ($5,000) is the man to put an end to the good times. While Nova's issues with
LHB
s are generally more documented, he's allowed righties to hit to a .371 wOBA in 2019, too. He's bad and means good things for Cuthbert.
Other Option: Vladimir Guerrero Jr. ($3,900)
---
SHORTSTOP
Stud
Tim Anderson,

CWS

at

KC,

$5,000 –
Anderson's numbers have tapered off a bit since a red-hot month of April; however, so have Homer Bailey's ($4,500). Across his past eight outings, Bailey has pitched to an atrocious 7.31
ERA,
the direct result of opponents compiling a 50.5% hard contact rate and a .372 wOBA. Bailey probably shouldn't be starting
MLB
games anymore, but I'll be sure to keep taking advantage till he's left our
DFS
graces for good. Anderson, who's aggressive to a fault, should try and do the same.
Other Options: Francisco Lindor ($5,400), Elvis Andrus ($4,700)
Value
Manny Machado, SD vs.

WAS,

$3,800 –
I can't lie, Machado's had virtually no success when facing right-handed pitching in 2019; however, if there was ever a spot to change that trend, it'd be tonight. Here's what the Padres are going up against on Friday. Erick Fedde ($8,000), who possesses a 5.60
FIP
when pitching to
RHB
s throughout his career, and a Nationals bullpen that owns baseball's highest
ERA
at 6.57. Machado has been disappointing, to say the least, yet you're unlikely to find a player with more upside for under $4K at shortstop.
---
OUTFIELD
Stud
Alex Gordon, KC vs.

CWS,

$4,800 –
Gordon's been ridiculously good when drawing a right-handed pitcher at Kauffman Stadium this season. In fact, he's slashing .316/.384/.556 with a .398
ISO
under those exact conditions. Tonight isn't any random
RHP,
either. Nova has gotten rocked over his past eight starts, surrendering 13 home runs in just 44.2 innings in that span. He's also allowed
LHB
s to produce a jaw-dropping .436 wOBA in that same time frame. Everything is set up for a big performance from the veteran outfielder.
Other Options: Mike Trout ($5,600), Hunter Pence ($5,500)
Value
Nelson Cruz,

MIN

at

DET,

$3,700 –
Really, Cruz has been one of baseball's best hitters of left-handed pitching this decade. Despite only recently coming off the IL and despite Boyd's obvious skill, the fact Cruz is only $3.7K is insane. Is it ill-advised to brag about an 80.0% hard contact rate within the split considering the sample size in 2019 is just 31 plate appearances? In most cases, sure. Yet, when it comes to Cruz, we have a collection of nearly 1,800 PAs that tells us the veteran has a career wOBA of .390 when facing a lefty. People might sleep on a Twins stack with Boyd now a notable fantasy name. That seems like a great opportunity to strike.
Other Options: Randal Grichuk ($3,800), Jesse Winker ($3,700)
---
Put your knowledge to the test. Sign up for DraftKings and experience the game inside the game.
---
I am a promoter at DraftKings and am also an avid fan and user (my username is theglt13) and may sometimes play on my personal account in the games that I offer advice on. Although I have expressed my personal view on the games and strategies above, they do not necessarily reflect the view(s) of DraftKings and I may also deploy different players and strategies than what I recommend above. I am not an employee of DraftKings and do not have access to any non-public information.