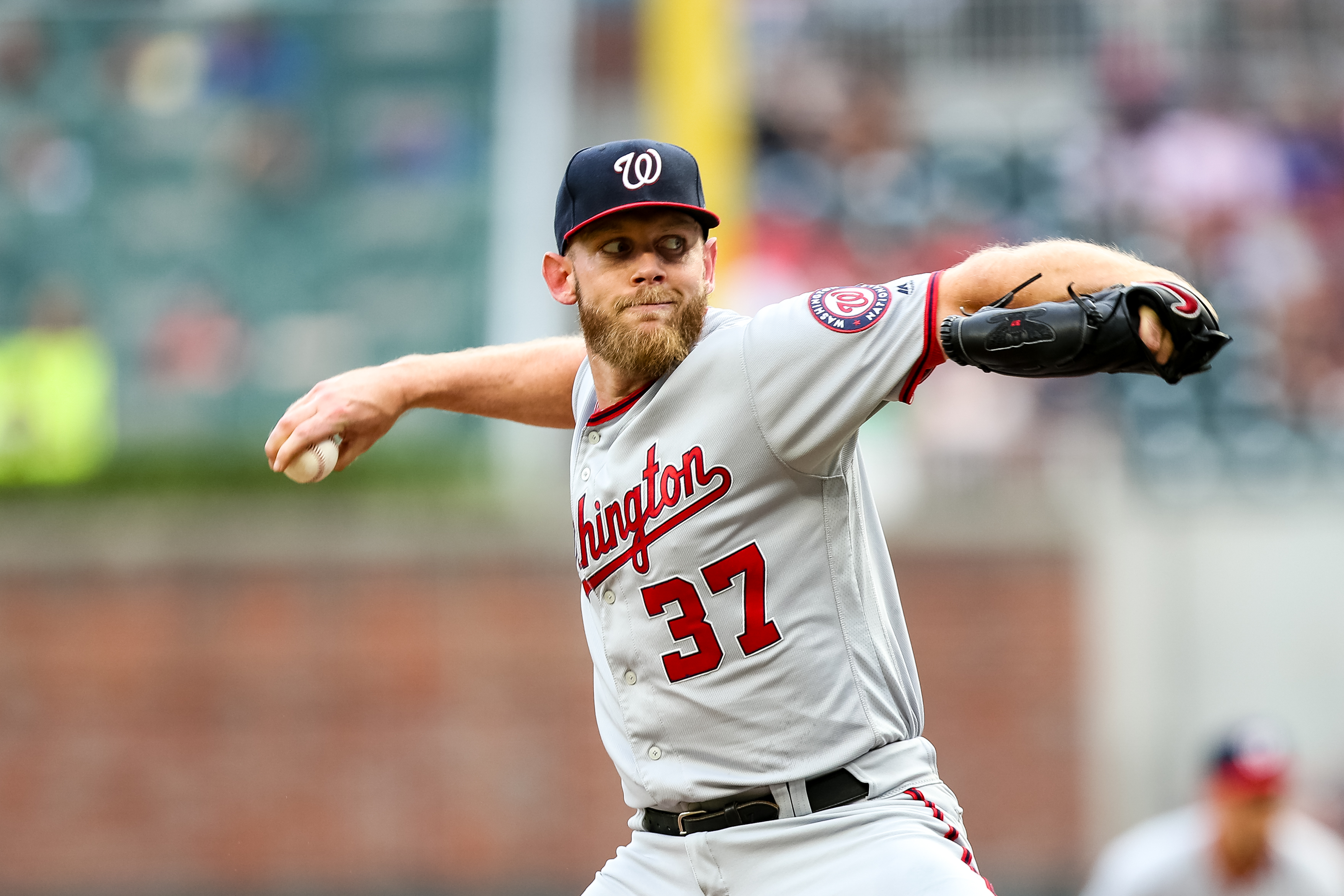 Wednesday's MLB card brings us 14 games on a Wednesday night for the first time in recent memory. Here are some of the spots that stand out for betting considerations.
All odds provided by DraftKings Sportsbook and all odds subject to change.
PHILADELPHIA PHILLIES VS. ATLANTA BRAVES

(7:05

P.M.

ET)
OVER

9.5 (-120)

Zach Eflin has been flat out terrible in his two starts against the Braves this season, giving up a ridiculous 17 runs in just 5 2/3 innings. As you'd imagine, the Phillies got smoked in both those games, but the 12-6 and 15-7 final scores had the game totals up at 18 and 22.

Dallas Keuchel has been on a hot streak lately, with just a 0.87 ERA in five starts over the past month. While that's impressive, he also has been over-performing during this span, which I think contributed to this total opening lower than it should. Back in early August, Keuchel had a 4.83 ERA, and we should see that pitcher return at some point. Eflin should help us get over this total, but Atlanta's bullpen also ranks 14th and Philly's 20th. If this one can get out of hand early, it also would help us on the total.
---
BALTIMORE ORIOLES VS. LOS ANGELES DODGERS

(7:15

P.M.

ET)
BAL

(+155)

This is a unique spot, as a +155 bet on the Orioles against the Dodgers on any other night would sound ludicrous. But the Dodgers clinched the NL West on Tuesday night, which generally means a hangover spot the following day — sometimes quite literally.

Ross Stripling will start for the Dodgers, who's gotten only five innings of work since July 24. John Means will be opposite him for the Orioles, who's been tremendous for the O's in Baltimore — 2.86 ERA in 16 appearances. The real kicker here should be the Dodgers' lineup, which I'd recommend keeping an eye out for before placing this bet. I'd expect most of the big names to get the evening off, leaving a huge advantage for the Orioles.
---
MINNESOTA TWINS VS. WASHINGTON NATIONALS

(7:40

P.M.

ET)
Lead After 5 Innings:
WAS

(-117)

Regression clearly has set in for Martin Perez, who has a 5.64 ERA since the All-Star break and gave up eight runs in less than three innings two starts ago to the Tigers. Stephen Strasburg's picked his game up as the season's progressed and has been tremendous on the road all year.

I've seen enough bad beats go down when you're relying on Washington's bullpen this season, which swayed me over to the first five innings here. From an offensive standpoint, the Nationals' bats actually have more experience against Perez than you'd expect — a collective 20-for-63 (.317), with four doubles and two homers.
---
SEATTLE MARINERS VS. CINCINNATI REDS

(10:10

P.M.

ET)
CIN

(-150)

Sonny Gray's been on a tear in the second half of the season, posting a 1.61 ERA in 11 starts since the All-Star break. The Reds won eight of those 11 games — and 13 of his past 16 starts overall.

Cincinnati's offense has been on the up as the year goes on, while Seattle's has continued to plummet in the opposite direction. Marco Gonzales also has been trending the wrong way, surrendering 11 runs in his past 11 innings, both of which were multi-run losses. While neither bullpen here is one you'd want to focus a bet on, the Mariners' bullpen ranks just 24th with the Reds up at 16th.
---
PARLAY

OF

THE DAY
WAS

/CIN ML (+181)

I was hoping for a stronger spot to be able to parlay, but for 14 games, we've got a tight slate in the sense there aren't any huge favorites. Strasburg and Gray are in the two best spots to me, and we can get some nice plus-odds on them.
---
Put your knowledge to the test. Sign up for DraftKings and experience the game inside the game.
---
Odds and lines subject to change. See website for actual odds.
If you or someone you know has a gambling problem and wants help, call 1-800-GAMBLER.