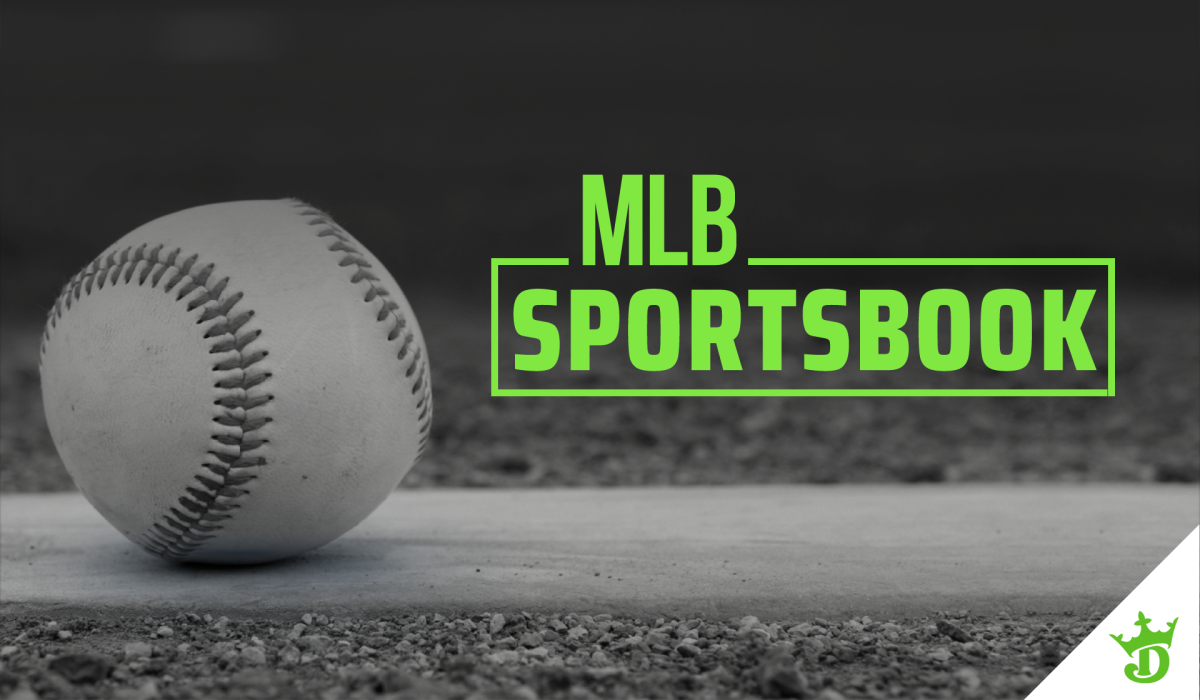 Thursday evening brings us a seven-game MLB card, with some really interesting spots to target. Some really good pitchers carry some of the best price tags we've seen this season. Here are some plays to consider on DK Sportsbook.
---
EDITOR'S NOTE: Tonight's game between the Red Sox and Yankees has been postponed due to rain.
---
NEW YORK YANKEES VS. BOSTON RED SOX

(7:05

P.M.

ET)
Lead After 5 Innings:
BOS

(-108)

This is an affordable price on Chris Sale, who will face J.A. Happ in the Bronx. First thing's first: I want no part of the Boston bullpen right now, which is why we're betting the first five innings. Sale was off to a slow start the first time he faced the Yanks this season but has been spectacular in the month of May — a 2.23 ERA with eight earned runs in more than 32 innings.

Assuming Sale can stay strong against this lineup, the Red Sox should be able to find a way to take early advantage of Happ. The Yankees won the most recent time Happ faced the Sox but were trailing 3-1 after five innings before the Boston bullpen blew the game. The Red Sox have the RHBs to give Happ problems. He has a 5.93 ERA at home and has given up 13 of his 14 dingers to RHBs. Mookie Betts and J.D. Martinez both have taken him deep, but for DFS and player prop purposes, we can't ignore that Steve Pearce has taken Happ deep six times.
---
TAMPA BAY RAYS VS. MINNESOTA TWINS

(7:10

P.M.

ET)
MIN

ML (+120)

If you read this article often, you know the Twins have been a focal point. Their pitching and offense has been undervalued by oddsmakers, and we've gotten them at some fantastic prices this season. Even going against Charlie Morton in Tampa, the price is right here on Martin Perez. There aren't many bad things to say about Morton, who has a 2.54 ERA and a 5-0 record. The small crack in his season has been his 3.68 ERA at home, where his bullpen often has saved him. The most recent time Morton faced a high-powered offense, he lost to the Yankees 13-5 after allowing five runs in four innings.

Perez has been spectacular in his first season with Minnesota, posting a 7-1 record with a 2.95 ERA. The Twins have won six of Perez's past seven starts and have the slight advantage of taking on a Rays squad that had to battle for 11 innings a night ago to close out the Blue Jays. Let's just say both of these pitchers have been spectacular in 2019, but the Twins have a monster advantage on offense. Minnesota scores the most runs per game in baseball and is even more dominant on the road, averaging a league-high 6.96 runs. Tampa's been better on the road this year, too, averaging just 4.48 runs per game at home, which ranks just 20th.
---
CHICAGO WHITE SOX VS. CLEVELAND INDIANS

(8:10

P.M.

ET)
CLE

-1.5 (-117)

This is my favorite spot to target on this MLB card, which is rare for a run-line bet. Carlos Carrasco hasn't been his best this season, but his 4.60 ERA would be much worse if he didn't have the White Sox in his division. Carrasco's faced Chicago twice this season, going 2-0 without allowing an earned run. He's pitched 12 total innings against them, giving up eight hits on just a .186 batting average against him. The Indians also have the second-best bullpen in the majors, which has helped Carrasco close out his two wins, both as shutouts — 5-0 on May 9 and 9-0 on May 14.

Meanwhile, Cleveland gets to tee off against Manny Banuelos, who has a 7.71 ERA,\ while allowing a home run every 3.5 innings. Two of his losses this season came against the Indians, who he has a 10.80 ERA against — 10 earned runs and five home runs allowed in 8 1/3 innings. This is the third time these pitchers have faced each other this season, as those two games Banuelos started were the games Carrasco won by a combined score of 14-0. Let's just keep smashing this spot that's worked twice already this month.
---
SEATTLE MARINERS VS. LOS ANGELES ANGELS

(10:10

P.M.

ET)
Lead After 5 Innings:
SEA

(+116)

Like the Red Sox, I don't want to put my money on the Mariners' bullpen. However, Yusei Kikuchi has been on a solid stretch. After a tough April (5.48 ERA), Kikuchi's bounced back with a 3.00 ERA in five starts in May. Outside of his most recent start against Oakland, Seattle's either been leading or tied after five innings in six consecutive games — that stretch includes leading after five innings against the Angels on April 20.

Just a day earlier, Felix Pena, who will start for the Angels on Thursday, lost the first five innings 3-1 against the Mariners on April 19. Pena's started only four of his 10 outings this season but lost the first five innings in each of his past two starts. At plus money, I feel Seattle has a large enough edge here at home, but this would be my smallest wager of the day.
---
PARLAY

OF

THE DAY
MIN

/CLE/LAD ML (+365)

This parlay takes the underdog Twins, which we already like, and adds two of the heavy favorites on the moneyline to add a ton of juice. If the Twins come through for us, the Indians and Dodgers have huge pitching advantages to close out this parlay at +365.
---
Put your knowledge to the test. Sign up for DraftKings and experience the game inside the game.
---
Odds and lines subject to change. See website for actual odds.
If you or someone you know has a gambling problem and wants help, call 1-800-GAMBLER.