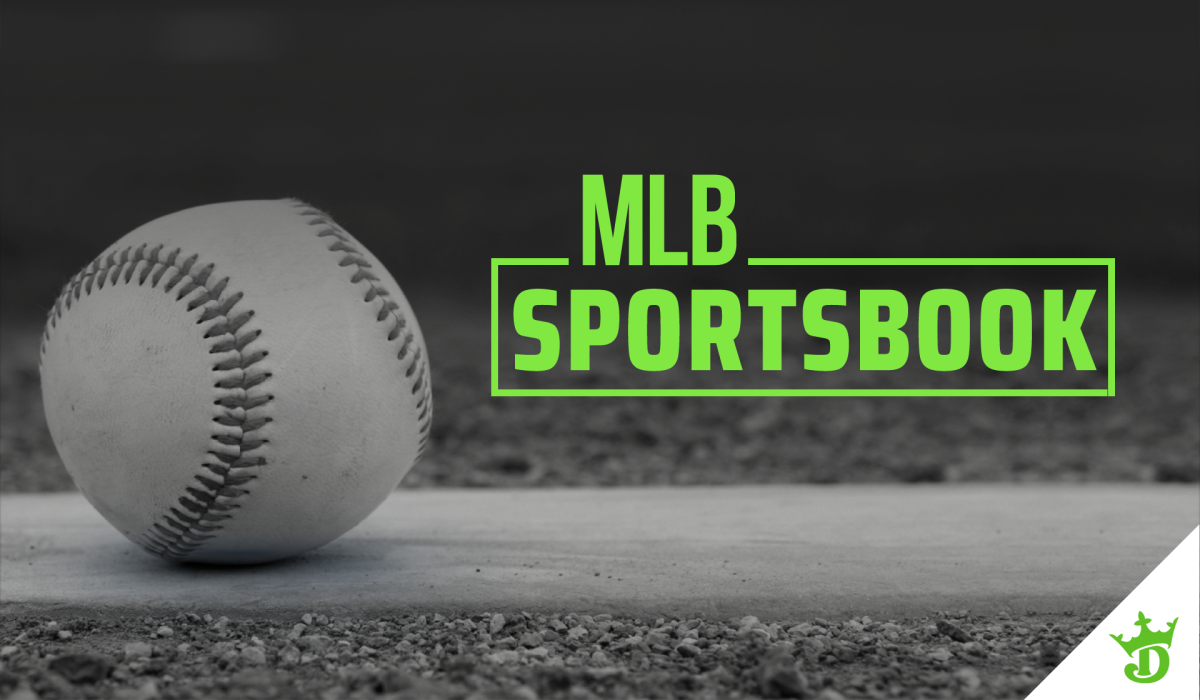 Plenty of games on the MLB card for Wednesday, along with some strong spots to target. Here are some plays to consider on DK Sportsbook.
SEATTLE MARINERS VS. TEXAS RANGERS

(3:40

P.M.

ET)
OVER

9.5 (-107)

The Mariners are the best bet in baseball in terms of hitting the over, while the Rangers are also a top-10 team for over bettors. Wade LeBlanc will be on the mound for Seattle, where his 7.33 ERA shoots up to a 9.49 ERA in three starts. Games LeBlanc pitches in have had monster totals, with four of the five going over 16 total runs, and an average of 16.2 runs per game.

Jose Leclerc will get the start for the Rangers as the opener, his second start of the season in 22 appearances. Leclerc has a 5.48 ERA that soars to 7.88 on the road and has struggled when facing the Mariners this season. Leclerc's come out of the bullpen four times against Seattle, giving up a pair of runs in just 3 1/3 innings. The Texas bullpen ranks 25th and Seattle's ranks 27th, so the pitching in this game really couldn't be any worse.
---
PHILADELPHIA PHILLIES VS. ST. LOUIS CARDINALS

(7:05

P.M.

ET)
Team Total:
PHI OVER

5.5 (-103)

The Phillies average 5.21 runs per game at home this season, but the matchup against Genesis Cabrera should help them have an above-average performance. While Cabrera has some hype around his pitches coming into his MLB debut, this is a kid who has a 6.35 ERA through nine games (seven starts) in Triple-A Memphis this season.

Cabrera's a LHP and gives up the majority of his home runs to RHBs. The Phillies have plenty of bats that fit the bill to give the rookie some problems, and he also has given up a .324 batting average to LHBs, keeping Bryce Harper in play to do damage. The Cardinals' bullpen has been just about average (13th in baseball) and could see a lot of work if Cabrera pitches like he has been in the minors.
---
TAMPA BAY RAYS VS. TORONTO BLUE JAYS

(7:10

P.M.

ET)
TB -1.5 (-112)
The Rays are the best team in baseball at covering the run line, going 32-20 against it this season (61.5% cover rate). Blake Snell has a 3.07 ERA on the season, 2.89 ERA at home and already has thrown six shutout innings against the Blue Jays this season. Snell's surrendered just four total runs in over 24 innings through his past four starts — those coming against much more high-powered offenses in the Indians, Yankees (twice) and Diamondbacks. Toronto's bats always have struggled against Snell, going just 9-for-62 (.145) in their careers.
Trent Thornton has not been good this season with a 4.42 ERA, and his worst outing actually came against the Rays. Thornton lasted only three innings in his start against Tampa, giving up five runs and three homers during an eventual 11-7 loss. The Rays have covered the run line in each of the first two games of this series, outscoring the Jays by a total of 11-4. Toronto has a slightly below average bullpen behind Thornton, while the Rays will back up their ace with the third-best bullpen in the majors.
---
COLORADO ROCKIES VS. ARIZONA DIAMONDBACKS

(8:40

P.M.

ET)
Lead After Five Innings:
ARI

(+102)

Robbie Ray has been rock solid for the Diamondbacks this season, with a 4-1 record and 3.26 ERA. His splits are nearly identical on the road, where he's pitched twice as many innings so far in 2019. Arizona's won five of Ray's past six starts, including a narrow 10-9 victory at Coors Field against the Rockies.

While that most recent game was high scoring, the Diamondbacks bullpen and defense were to blame for that one. Ray gave up just one earned run in 5 2/3 innings and left with the lead. The Rockies are a little banged up without Charlie Blackmon, who's been a huge piece of any success Colorado's had against Ray — 18-for-39 with four home runs. For the Rockies, Jeff Hoffman's been brutal through his first two starts of the season, with an 8.10 ERA. Those two outings came at Coors against Washington and Baltimore, who rank 18th and 23rd, respectively, in runs per game. Arizona's top-10 offense should give Hoffman much more difficulty.
---
PARLAY

OF

THE DAY
PHI

/TB/ARI ML (+318)

I wouldn't play this one too big, but this is a good way to take a few of the teams we think have potential tonight and combine their odds to just win straight up. For more than triple your money, the payout is intriguing enough for a small wager.
---
Put your knowledge to the test. Sign up for DraftKings and experience the game inside the game.
---
Odds and lines subject to change. See website for actual odds.
If you or someone you know has a gambling problem and wants help, call 1-800-GAMBLER.