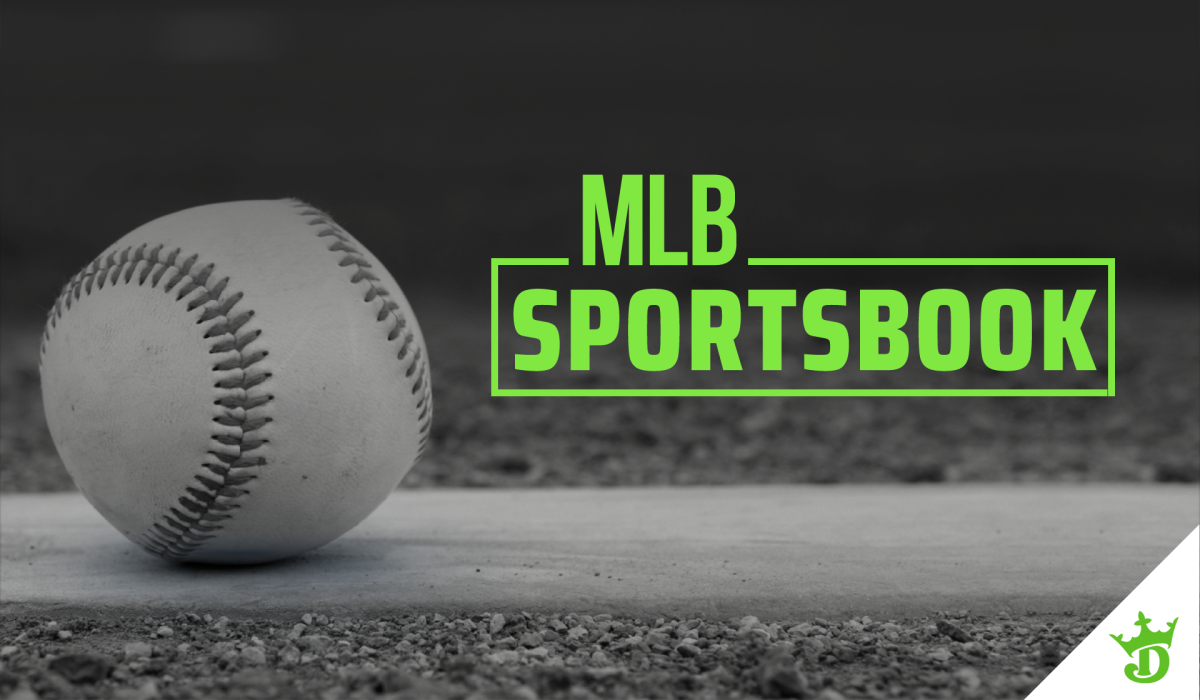 Light day of baseball on Thursday, especially with so many teams playing in the early afternoon. However, I'll focus in on just one late afternoon game as well as the final game of the evening. Here are some plays to consider, including one that got taken away from us on Wednesday night's card.
Note: All odds provided by DraftKings Sportsbook
---
LOS ANGELES ANGELS VS. MINNESOTA TWINS

(4:07

P.M.

ET)
MIN

ML (-130)

So we had this exact matchup last night at -118, but got an extremely rare weather PPD in Los Angeles. The odds are slightly less in our favor today, but I thought this game could've been in the -150 range and still been worth betting. Here's what I wrote about this matchup yesterday:

The Twins are a ridiculous 32-16 this season, yet are still offered at close to even odds in almost all their games. They've been the second-best offense in baseball, and average 6.6 runs per game on the road, which is where they find themselves again. Minnesota's won seven of its last eight games, a streak that includes a perfect 4-0 record against the Angels (by a total score of 23-14).

Martin Perez has been spectacular this season, with a 6-1 record and 2.89 ERA — the team's won five of the last six he's pitched in. On the opposite end, Matt Harvey's been terrible for Los Angeles, with a 6.35 ERA that jumps all the way to 8.63 in five home starts. While the Angels are 4-4 in Harvey's last eight starts, three of those wins came over the Royals (twice) and Orioles. This team really struggles to beat superior competition when Harvey's on the mound, and the Twins certainly qualify as such. I think the Twins would be a good bet in this game if they opened at -150.
Related Bet:
LOS ANGELES ANGELS VS. MINNESOTA TWINS
Team Total:

MIN OVER

4.5 (-127)
The Twins have been machine-like on the road with those 6.6 runs per game, and the Angels are in no position to slow them down. Harvey should get off to a rocky start, and the Angels bullpen has been completely average — it ranks 15th with a 4.04 ERA, and has actually been worse lately, dropping out of the top-10. The Twins have the LHBs to take Harvey deep, and do some early damage. Minnesota has topped this run total in five of its last seven contests.
---
CHICAGO WHITE SOX VS. HOUSTON ASTROS

(8:10

P.M.

ET)
Team Total:
HOU OVER

4.5 (-136)

The Astros were in one of the most promising spots of the entire MLB season on Wednesday night, and wound up losing 9-4. I like them to bounce back offensively in this game, even with Lucas Giolito on the mound. Giolito's been fantastic for the White Sox, especially on the road, where he's 4-0 with a 2.42 ERA. However, outside of a road start against the Yankees, Giolito hasn't really been tested this season. I'm expecting some regression to the guy that had a 5.48 ERA for his career entering 2019 — including an 0-3 record against Houston, with a 7.31 ERA.

The Astros have a tremendous offense, particularly at home, where they average 5.74 runs per game. These bats have hit Giolito very well in the past — a combined 17-for-50 (.340) with four doubles and five homers.
Related Bet:
CHICAGO WHITE SOX VS. HOUSTON ASTROS
Score 1st and Win (Yes):

HOU

(+148)
This is a solid way to get a team that's -186 and turn them into plus money. Yes, Giolito's been good, but this matchup has haunted him in the past. While Corbin Martin's only started two games in his young career, he's been pretty good in some tough spots. Corbin has a 3.86 ERA, but he has only faced the Rangers and Red Sox — only the first and sixth-ranked offenses in baseball, respectively. He should be able to hold off the White Sox (21st-ranked offense) long enough for his explosive offense to get on the board. After that, look for Houston's top-ranked bullpen to take them home.
---
PARLAY

OF

THE DAY
HOU

/MIN (+173)

Let's take the two teams we like and put 'em together for plus money. Easy as that.
---
Put your knowledge to the test. Sign up for DraftKings and experience the game inside the game.
---
Odds and lines subject to change. See website for actual odds.
If you or someone you know has a gambling problem and wants help, call 1-800-GAMBLER.