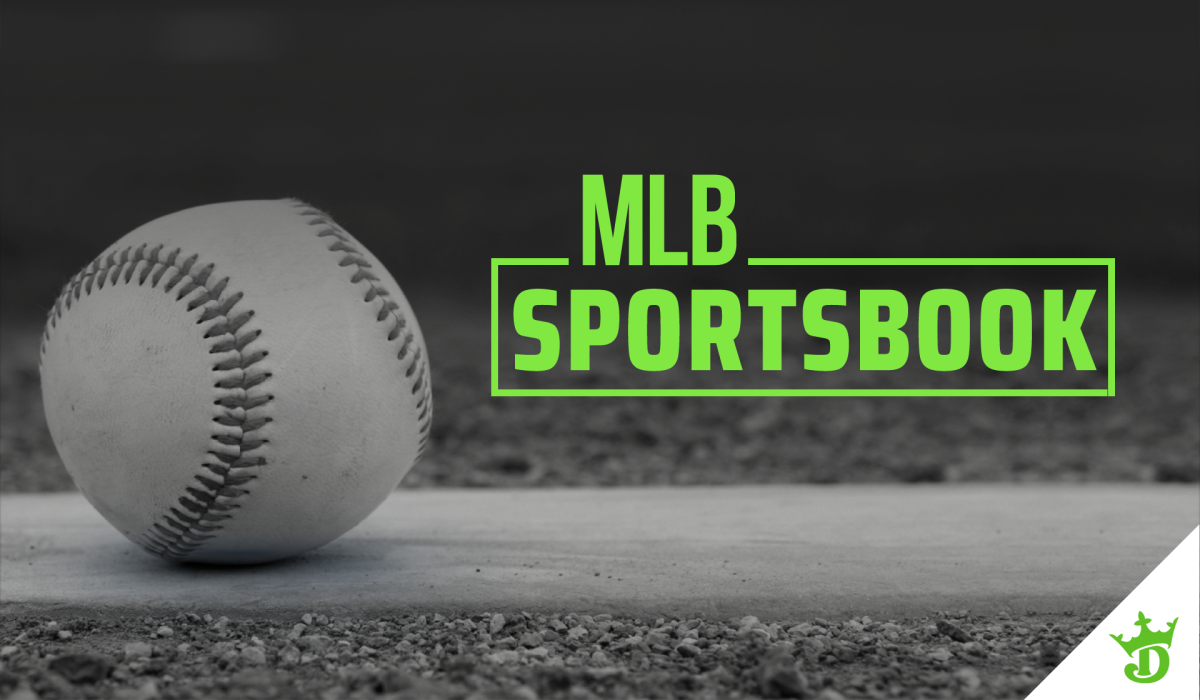 With 10 games on Wednesday evening, we have an MLB card full of betting angles. Here's what stands out to me on DK Sportsbook.
Note: All odds provided by DraftKings Sportsbook
---
PITTSBURGH PIRATES VS. COLORADO ROCKIES

(7:05

P.M.

ET)
OVER

8 (-109)

The Pirates are the 27th-ranked offense in baseball, but their production sees a slight jump at home, averaging 4.0 runs per game. The Rockies average 4.35 runs per game away from Coors Field, but this total of 8.0 runs feels a little light given the pitching matchup.

Jon Gray has been brutal for Colorado so far in 2019, and his 5.09 ERA on the road is even worse than when he pitches at home. Opposing teams have scored four or more runs in each of his last four starts, averaging 5.0 runs during that span. Gray's been particularly poor in the month of May, when he has a 7.16 ERA in three starts. Pittsburgh will go with a bullpen game at home. Montana DuRapau and his 1.35 ERA will get the start, but he's only pitched 6 2/3 innings over his five outings this season. The Pirates bullpen ranks just 23rd with a 4.59 ERA, and shouldn't be counted on to hold this Rockies lineup in check.
---
BALTIMORE ORIOLES VS. NEW YORK YANKEES

(7:05

P.M. EST

)
Team Total:
NYY OVER

6.5 (+110)

The Yankees are up to an average of 6.2 runs per game away from home, and they've been dominating this series at Camden Yards. New York's scored 34 runs in its last three games combined, 21 in the two games in Baltimore — reaching double-digit runs in both games.

The Yankees have been hammering Orioles starters and bullpen, and Dan Straily might be the best matchup yet for the Yanks. Straily has an 8.51 ERA in 2019, which jumps to 11.78 in five games at home. His worst outing came against the Yankees; he surrendered five runs and two homers in the time it took him to record four outs — an eventual 15-3 loss. With the Baltimore bullpen checking in with a 6.12 ERA (second-worst in MLB), these bats should be in favorable matchups all game long.
---
NEW YORK METS VS. WASHINGTON NATIONALS

(7:10

P.M.

ET)
OVER

6 (-121)

These teams have met five times so far in May, scoring six or more runs in each contest. Are we sure a Jacob deGrom vs. Max Scherzer matchup is enough to justify this low of a total? The Mets and Nationals rank 17th and 18th, respectively, in runs per game, so these two offenses are just below average — and Washington just got all of its top bats healthy and in the lineup.

Scherzer's 3.72 ERA rises a full run on the road to 4.74, and he's already pitched right around those numbers against the Mets this season — giving up six runs in 14 innings during a pair of starts. While one of those starts was a 2-0 loss back on Opening Day, the other wound up as a 12-9 win less than two weeks later (11.5 runs per game in Scherzer's starts vs. NYM). While deGrom pitched six scoreless against the Nats in that Opening Day matchup, he has an ERA over four since then, and just had his worst outing of the season against the lowly Marlins — giving up seven runs in five innings, and eventual 8-6 loss.

Overall, five of deGrom's nine starts have had six or more runs, but Scherzer's starts tell a far different story. His last NINE starts have all seen six-plus runs, averaging 10.9 runs per game, with the only game going under as the Opening Day start.
---
LOS ANGELES ANGELS VS. MINNESOTA TWINS

(9:07

P.M.

ET)
MIN

ML (-118)

The Twins are a ridiculous 32-16 this season, yet are still offered at close to even odds in almost all their games. They've been the second-best offense in baseball, and average 6.6 runs per game on the road, which is where they find themselves again on Wednesday. Minnesota's won seven of its last eight games, a streak that includes a perfect 4-0 record against the Angels (by a total score of 23-14).

Martin Perez has been spectacular this season, going 6-1 with a 2.89 ERA; Minnesota has won five of the last six he's pitched. On the opposite end, Matt Harvey's been terrible for Los Angeles, with a 6.35 ERA that jumps all the way to 8.63 in five home starts. While the Angels are 4-4 in Harvey's last eight starts, three of those wins came over the Royals (twice) and Orioles. This team really struggles to beat superior competition when Harvey's on the mound, and the Twins certainly qualify as such. I think the Twins would be a good bet in this game if they opened at -150.
---
PARLAY

OF

THE DAY
NYY

/HOU/MIN (+236)

Keeping it simple here, but also putting us in position for a nice payout. This is like doubling down on the Twins, but adding the two strongest spots on the slate to juice the payout. You know why I like the Twins, and the spots for Houston and New York are obvious. The Yankees have a huge advantage in the pitching department, and offensively in Baltimore. The Astros have Gerrit Cole at home, facing a terrible offense, while Houston's as hot as any team at the dish.
---
Put your knowledge to the test. Sign up for DraftKings and experience the game inside the game.
---
Odds and lines subject to change. See website for actual odds.
If you or someone you know has a gambling problem and wants help, call 1-800-GAMBLER.