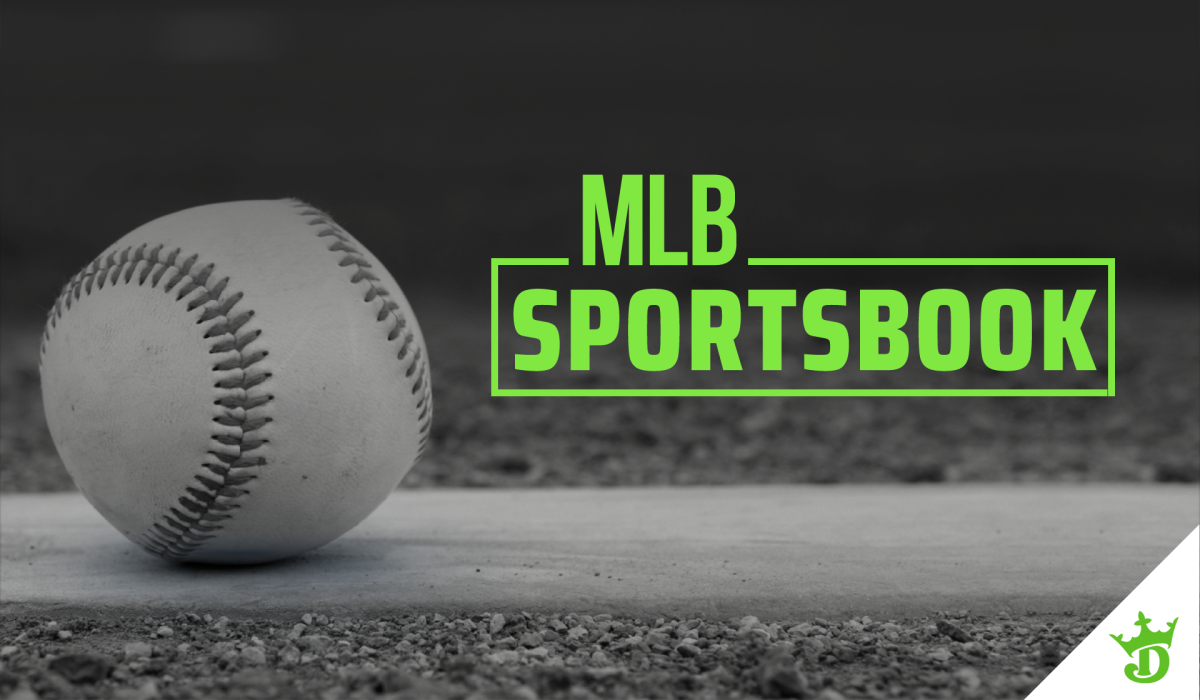 With 10 games on Wednesday's MLB evening card, there are some extremely strong spots that jump out right away. Here are the spots I'm considering for my top bets.
---
BOSTON RED SOX VS. COLORADO ROCKIES

(7:10

P.M.

ET)
OVER

9 (-108)

These two teams combined to average exactly 10.5 runs per game this season, with Boston ranking fourth in runs per game, and Colorado ranking ninth. The over's connected in each of the last five games at Fenway Park, and Wednesday's pitching matchup shouldn't cause us to shy away.

German Marquez has a 3.43 ERA, and while his road ERA might cause some concern on the surface, we need to look at where those starts were made. Three of Marquez's four starts away from home have come in San Francisco, Miami and Tampa — three of the best parks for pitchers in baseball. While it's no Coors Field, Fenway is much closer to pitching at home for Marquez than the places he's pitched thus far. Eduardo Rodriguez is coming off two terrific starts, but still had a 5.47 ERA in five starts in April.

Neither bullpen has been strong this season, and this matchup still found its way to nine runs on Tuesday after an absolute gem from Chris Sale. The Red Sox scored 36 total runs in their three-game series against Seattle over the weekend, while the Rockies had scored 37 total runs in their past four games entering Tuesday.
---
DETROIT TIGERS VS. HOUSTON ASTROS

(7:10

P.M.

ET)
Team Total:
HOU OVER

6.5 (-103)

The Astros are on an insane hot streak, scoring 45 runs in their last four games combined, with no fewer than eight runs in any individual outing. Tuesday night stood out as one of the strongest spots of the season when Wade Miley faced Ryan Carpenter, and Houston went on to win 11-4. Wednesday's spot is significantly stronger, facing potentially an even worse

LHP

than Carpenter — Gregory Soto made his

MLB

debut on Saturday and gave up seven runs to the Twins in four innings.

Astros RHBs are in their own zone right now, and facing bottom of the barrel LHPs has been an absolute joke for them. Houston should smash Soto out of this game pretty quickly, and then back him up with the 28th-ranked bullpen in baseball, which boasts a 5.50 ERA. I like this offense to keep mashing.
Related Bet:
DETROIT TIGERS VS. HOUSTON ASTROS
Alternate Run Line:

HOU

-2.5 (-132)
On Tuesday, the Astros -2.5 (+108) were a really creative way to get them at plus money. The seven-run victory easily connected, and now with Justin Verlander on the mound in a place he once called home, the spot has even more blowout potential for Houston. Again, Detroit's sending one of the worst starters to the mound, and have one of the worst bullpens behind him. Verlander is 6-1 with a 2.51
ERA
this season, and has dominated this Tigers lineup in his career. Oh yeah, the Astros also have the top-ranked bullpen, with just a 2.88
ERA.
Houston's on an 11-game streak in which they've outscored their opponents by a ridiculous total of 55 runs (5.0 per game). If you want to go for
HOU
-3.5 and get plus money, I won't try and talk you out of it.
---
KANSAS CITY ROYALS VS. TEXAS RANGERS

(8:15

P.M.

ET)
Team Total:
TEX OVER

4.5 (-136)

Texas is still scoring an

MLB

-high 5.59 runs per game, although I'd be surprised if that title doesn't belong to Houston by Thursday morning. Jorge Lopez (6.07

ERA

) is winless for the Royals through eight starts, and the team's only comeback to win one of those games. The opposition is averaging 6.13 runs per game in outings that Lopez starts, and have topped 4.5 runs in six of those eight games.

The Rangers scored five runs in the first game of the series on Tuesday, and have the power from their LHBs to really dominate this starting pitching matchup. Once Lopez gets knocked out of the game, Kansas City will be relying on its 23rd-ranked bullpen, allowing a 4.64 ERA this season.
Related Bet:
KANSAS CITY ROYALS VS. TEXAS RANGERS
Lead After 5 Innings:

TEX

(-103)
Building off of this team total, Texas is in a strong spot to jump out to an early lead in this one. The bullpen numbers go out the window with this one, but you see just how bad Lopez has been for
KC.
Mike Minor has a 2.68
ERA
this season, and if you eliminate his tough outing on Opening Day, his
ERA
drops to 1.83 in April and May. We've already covered why Texas should score, but this is a top-ranked offense versus the 16th-ranked offense, with the pitching advantage on the side of the better scoring team. This is a great spot we can project the Rangers getting the early edge.
---
PARLAY

OF

THE DAY
Houston Astros/Milwaukee Bucks ML (-134)
That's right, ladies and gentleman, we're going with the rare cross-sport parlay (but hey, an
MLB
team's in it). We already went over why the Astros are in the best spot of any baseball team so far this season, and the Bucks are also in a tremendous spot hosting the Raptors as 6.5-point favorites in Game 1 of the Eastern Conference Finals. The Bucks just dominated the Celtics and got some time off, while the Raptors literally had to claw to the finish line in Game 7 to overcome the 76ers. This is a great opportunity to pair two heavy favorites at close to even odds. If you watched the re-launch of "The Sweat" on DK Live last night, we nailed our Astros/Warriors ML parlay, and using a similar theory here.
---
Put your knowledge to the test. Sign up for DraftKings and experience the game inside the game.
---
Odds and lines subject to change. See website for actual odds.
If you or someone you know has a gambling problem and wants help, call 1-800-GAMBLER.