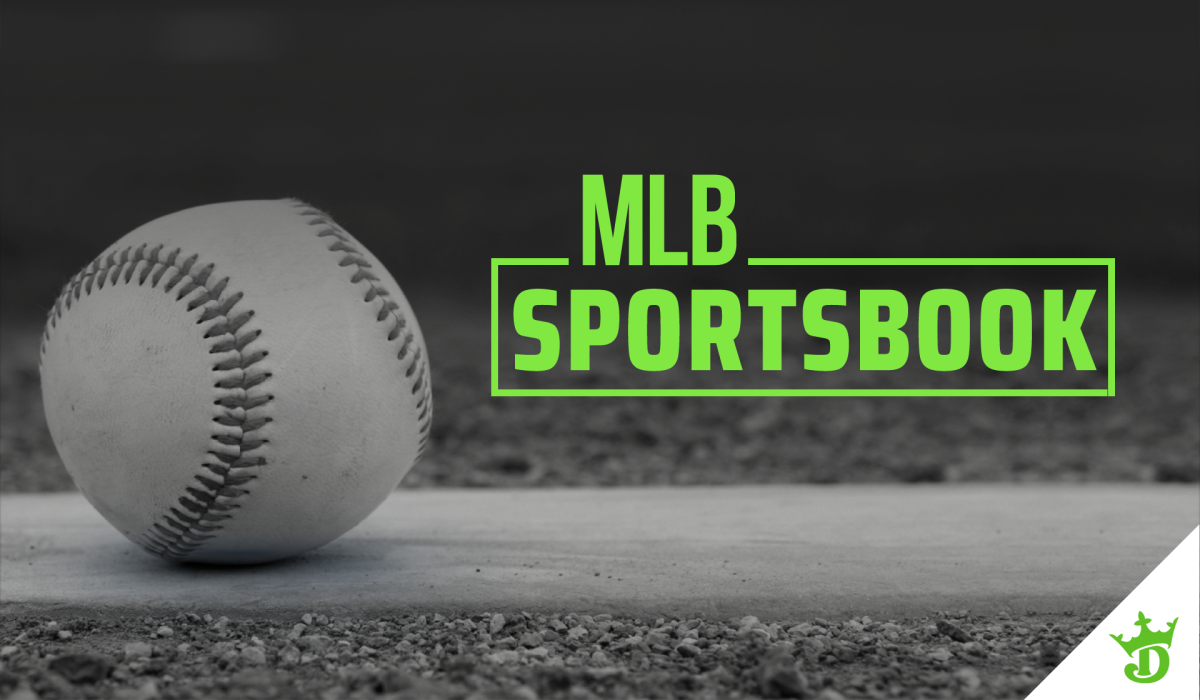 With a ton of afternoon baseball on Thursday, we'll just focus on some plays that standout on the five-game MLB evening card. This means we'll need to get a bit more crafty with our wagers in order to highlight the strongest spots.
All odds provided by DraftKings Sportsbook and all odds subject to change.
TORONTO BLUE JAYS VS. NEW YORK YANKEES

(7:07

P.M.

ET)
NYY

-1.5 (-121)

The Yankees have had a tough time in Toronto, dropping the first two games of this series. J.A. Happ will face his former team in this one, pitching in the Rogers Centre, where he's posted a 3.73 ERA in 40 starts over the last three seasons combined. Happ's been much better away from Yankee Stadium this season, with a 4.18 ERA in his five road starts.

While Happ should be solid against Toronto's 28th-ranked offense, this spot is predominantly about fading Edwin Jackson. Jackson has started just four games since joining the Blue Jays, all four of which the team has lost — by a combined score of 48-15! Jackson's given up 26 runs in 16 1/3 innings this season, and 17 total earned runs in his last two starts combined. The Yankees also have a bullpen advantage, setting this up to be a spot to get an early lead and hold on for the win.
---
CLEVELAND INDIANS VS. MINNESOTA TWINS

(7:10

P.M.

ET)
MIN

(-103)

Trevor Bauer had a terrific start against the Twins to begin the season in March, but a lot's changed since. Bauer had an 0-4 record in May with a 5.50 ERA, as the Indians went on to win just one of his six starts. Bauer's also pitched poorly at home all season, where he has a 5.60 ERA and a 1-3 record. The Twins have baseball's top scoring offense in terms of runs per game and have been spectacular on the road, where they also average an MLB-high 6.7 runs per game.

On the flip side, Jose Berrios has been an elite pitcher this season, and he is rarely available at these odds. Berrios has a 7-2 record with a 3.27 ERA, one of those wins coming in 7 2/3 scoreless innings against the Indians, allowing just two hits. Overall, the Twins have won 10 of Berrios' 12 starts, and Cleveland's offense is extremely overrated, ranking just 25th in runs per game.
---
TEXAS RANGERS VS. BALTIMORE ORIOLES

(8:05

P.M.

ET)
Team Total:
TEX OVER

5.5 (-132)

This is a high team total, especially with steep odds, but the Rangers are in a position to really go off in this game. The Rangers actually rank second in runs per game, much of it thanks to their 5.87 average at home. But as was the case with Jackson and the Blue Jays, we're mostly just fading some awful Baltimore pitching in this game.

The Orioles will start David Hess, and his 7.36 ERA almost doesn't even convey how terrible he's pitching. Hess has a 9.85 ERA over his last five starts, giving up 29 runs (11 home runs) in less than 25 innings. The opposition has scored six or more runs in nine of Hess' 12 starts this season, and of the three games that didn't go over 5.5 runs, the opponent scored five runs in two of them. Baltimore's bullpen ranks 29th in the majors with a 5.86 ERA, so Texas should be able to tee off for the entirety of this game.
---
SAN DIEGO PADRES VS. WASHINGTON NATIONALS

(10:10

P.M.

ET)
Team Total: SD
OVER

3.5 (-118)

The only bullpen worse than Baltimore? Well, that'd be the Nationals, which is a big part of the reason I like the over on the Padres' team total. Let's begin with the starter though, since I think Patrick Corbin could scare some people away from betting this team total. Corbin's a very solid pitcher, but the majority of his success comes during home games and day games — neither of which apply to this outing. Corbin has a 4.96 ERA on the road this season, and his opponents have gone over 3.5 runs in four of his six road starts.

Even if Corbin were to hold San Diego scoreless for six innings, Washington's bullpen would still leave the door open for the Padres to put up runs. The Nationals bottom of the barrel bullpen is constantly blowing games late, and have a ridiculous 6.68 ERA as a unit. The Padres average 4.05 runs per game, and he just put up 19 runs in their three-game home series against the Phillies (scoring five or more in each game). This is a very sustainable team total against this unraveling bullpen.
---
PARLAY

OF

THE DAY
NYY

/TEX ML (+140)

Keeping it simple here with a couple of strong favorites. The Yankees and Rangers are talented offenses and will face terrible pitching, all covered above. Pairing them together for plus odds makes sense.
---
Put your knowledge to the test. Sign up for DraftKings and experience the game inside the game.
---
Odds and lines subject to change. See website for actual odds.
If you or someone you know has a gambling problem and wants help, call 1-800-GAMBLER.