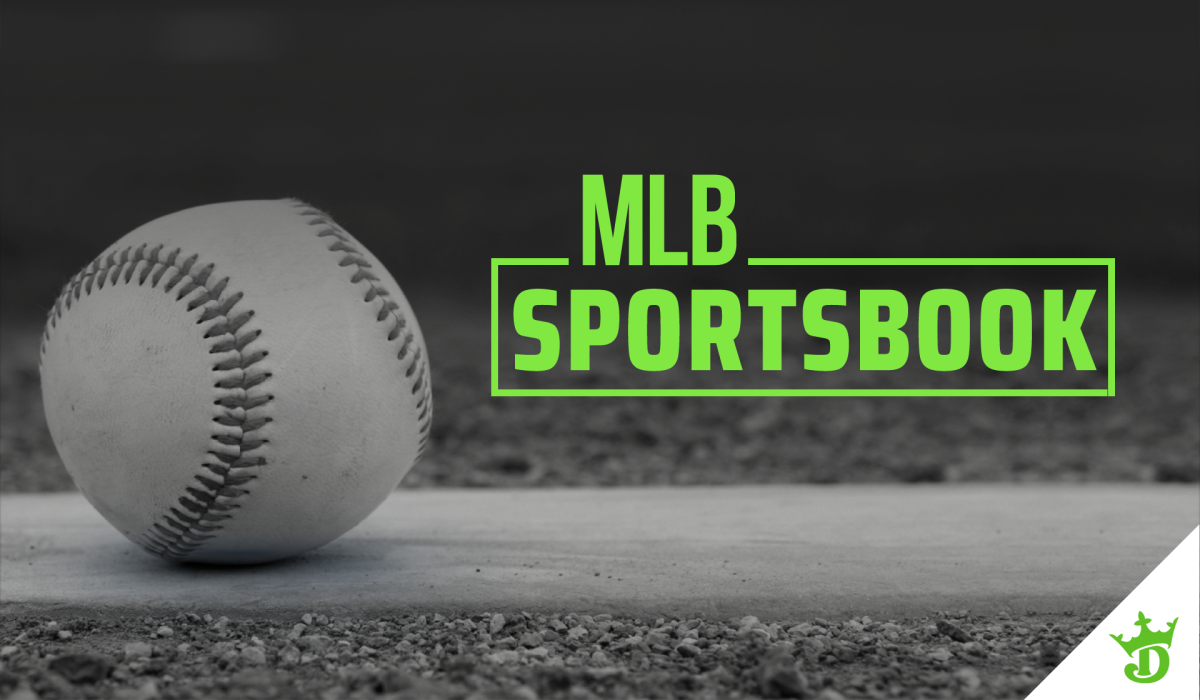 Focusing on the 12-game MLB card on Wednesday evening, plenty of strong spots jump out to consider betting. Here are the bets on DK Sportsbook that standout to me most.
All odds provided by DraftKings Sportsbook and all odds subject to change.
---
CLEVELAND INDIANS VS. MINNESOTA TWINS

(7:10

P.M.

ET)
MIN

(+115)

We've been piling on the Twins in this article this season, and when we can get Martin Perez at plus-money, that's generally going to be a spot to target. Sure, Perez got hammered by the Rays in his last start, but he still has a 7-2 record this season (3.71

ERA

), with Minnesota victories in six of his previous seven starts. The Twins don't just lead

MLB

in runs per game, but they're also the best road offense, averaging 6.65 runs per game away from home.

Minnesota has a huge offensive advantage in this one, as the Indians rank just 26th offensively, scoring fewer than four runs per game. Carlos Carrasco has a 4.98 ERA this season, with a record of 4-6 — Cleveland's now lost each of his last three starts. One of Carrasco's worst starts of the season came against this Twins offense, giving up six runs before being knocked out of the game early in the fifth inning — an eventual 9-3 loss.

EDITOR'S NOTE: Carrasco has been placed on the 10-day IL. Tyler Clippard will start a bullpen day for the Indians tonight.
---
CHICAGO CUBS VS. COLORADO ROCKIES

(8:05

P.M.

ET)
COL

(+104)

While the game is in Chicago, the Rockies have a huge starting pitching advantage. German Marquez is 6-2 with a 3.48

ERA,

including a 3-1 road record with a 2.08

ERA

away from Coors Field. On the season, Colorado's lost just three of Marquez's 13 starts, including each of his last three.

On the opposite end of the spectrum, Yu Darvish has been horrible, particularly when pitching at Wrigley Field. Darvish has a 6.32 ERA in six home starts, getting hammered for over a home run per four innings. Somehow, the Cubs have managed a 3-3 record in those six games, but much of it is thanks to their bullpen, which ranks pretty evenly next to Colorado's. Darvish allowed six runs in his previous home start to the Reds, who rank just 20th offensively. I expect the Cubs to have a much more difficult time hanging on against the Rockies offense, ranking fourth in baseball, and still scoring over 4.5 runs per game away from Coors.
Related Bet: Lead After 5 Innings:
COL

(+135)

Most of the breakdown you need here is in the bet above. If we eliminate the bullpens — the Cubs rank eighth and Rockies 11th — isolating the starting pitching matchup in favor of Colorado makes even more sense. We also get stronger odds, as the option of a tie after five innings is added as a third option to bet on. I think we can pile on three total bets that favor the Rockies, but leading after five innings feels like my favorite play of the group after breaking down the starting pitching numbers.
Related Bet:
COL OVER

3.5 Runs (+100)

As mentioned, the Rockies are still averaging more than 4.5 runs per game away from Coors (5.42 per game on the season). Five of Darvish's six starts are Wrigley have resulted in the opponent scoring five or more runs, so it feels like we have plenty of wiggle room here. Darvish went 0-2 against the Rockies in 2018, giving up 11 runs in nine innings — they scored 16 total runs in those two games (one at Coors and one at Wrigley). This team total is simply too low for the pithing matchup.
---
SEATTLE MARINERS VS. HOUSTON ASTROS

(10:10

P.M.

ET)
HOU

(-157)

Brad Peacock has a 5-2 record with a 3.17

ERA

this season, and Houston has won each of his last five starts. Peacock's been rolling during that stretch, allowing just three total runs in 29 innings. Of course, the Astros have the best bullpen in baseball behind him, helping them close out those games.

On the flip side, man, Seattle's just awful. This team has won just seven of its last 35 games! Betting against the Mariners has been an extremely profitable strategy, especially when we get a pitcher in a groove with a legit bullpen behind him on the opposite side. As you'd imagine, the M's have won just two of the last nine games Mike Leake's started. While Leake hasn't been awful, the Seattle bullpen has. It ranks just 26th, and has contributed to blowing plenty of games over this pitiful stretch.
---
PARLAY

OF

THE DAY
NYY

/TB/BOS/HOU Moneyline (+431)

We already like Houston to win in Seattle for the reasons above, and we'll match it up with the three other strongest spots on the card. The Rays and Yankees are both huge favorites with starting pitching advantages, and both are coming off surprising losses on Tuesday. Meanwhile, we get Chris Sale facing the lowly Royals to toss some extra juice on top. Play it small, but the payout on this one is worthwhile.
---
All odds provided by DraftKings Sportsbook and all odds subject to change.
---
Put your knowledge to the test. Sign up for DraftKings and experience the game inside the game.
---
Odds and lines subject to change. See website for actual odds.
If you or someone you know has a gambling problem and wants help, call 1-800-GAMBLER.