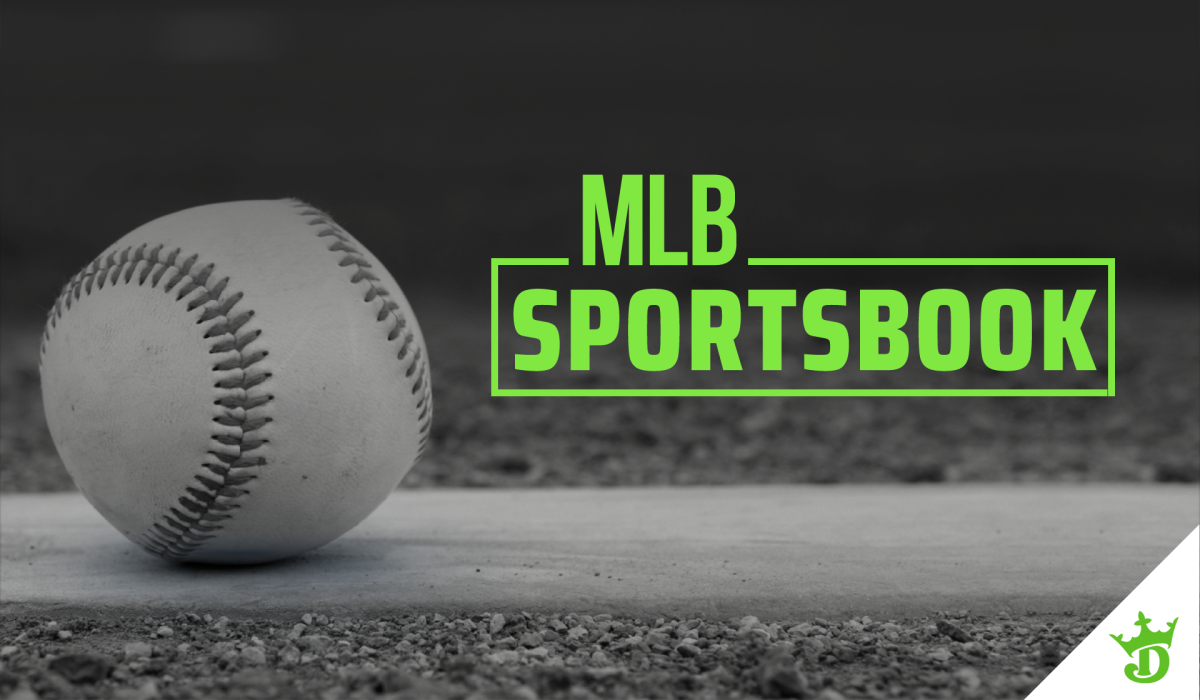 We've got an eight-game MLB card to focus in on for Wednesday evening.
All odds provided by DraftKings Sportsbook and all odds subject to change.
---
BALTIMORE ORIOLES VS. TORONTO BLUE JAYS

(7:05

P.M.

ET)
OVER

10.5 (-108)

Edwin Jackson versus David Hess at Camden Yards.

I could just leave things at that, but I'll toss a couple numbers at you as well, just to drive home how horrific this starting pitching matchup is. Jackson's pitched 19 2/3 innings in his five starts this season, giving up 32 runs. Those five game totals (including Toronto's runs) add up to 71, which is 14.2 runs per game.

Then there's Hess, who has a 7.08 ERA on the season, but jumps to 10.57 at home in Baltimore. In 23 innings at Camden Yards, Hess has given up 10 home runs. In Hess' five home starts, there have been a total of 70 runs scored, which is an average of 14 runs per game. While 10.5 is a large total the starting pitching may warrant an even bigger number. While Toronto's bullpen does rank eighth, Baltimore has the second-worst bullpen, with a 5.61 ERA.

EDITOR'S NOTE: Derek Law will start in place of Edwin Jackson for the Blue Jays tonight. Law is expected to go 1-2 innings before Jackson enters, per Blue Jays play-by-play man Mike Wilner.
---
ATLANTA BRAVES VS. PITTSBURGH PIRATES

(7:20

P.M.

ET)
ATL

-1.5 (-104)

There's a monster mismatch on the mound in this one, as Mike Soroka faces Mitch Keller in Atlanta. Soroka has been spectacular this season, with a 1.38 ERA and 7-1 record through 10 starts. While the Braves have lost three of those 10 starts, all seven of the wins have covered the 1.5 run line. The Pirates rank just 20th in runs per game this season at 4.3, and have been slightly worse on the road.

The Pirates are clearly in a desperate spot, as Keller looked terrible in his first major league start. He surrendered six runs to a 22nd-ranked Reds offense in just four innings of an eventual 8-1 loss. The Braves average 5.4 runs per game at home, and will present a much tougher task for Keller in just his second outing in the big leagues. There's an enormous bullpen advantage in this one as well, even with Atlanta ranking just above average with the 12th-best bullpen. The Pirates have dipped all the way to the third-worst bullpen in baseball, with a 5.58 ERA that's been plummeting in June.
Related Bet:
ATLANTA BRAVES VS. PITTSBURGH PIRATES
Team Total:

ATL OVER

4.5 (-137)
This bet makes a lot of sense as a way to pile on this mismatch in Atlanta. Keller got dominated in his first start, but we should have even less faith in Pittsburgh's bullpen. The Pirates have the worst bullpen in baseball over the last 30 days, and a 6.81 ERA over the last two weeks. Pittsburgh's given up 20 runs so far in the first two games of this series, along with five or more runs in five straight games.
---
HOUSTON ASTROS VS. MILWAUKEE BREWERS

(8:10

P.M.

ET)
HOU

(-130)

This is one of the cheapest prices you'll find on Justin Verlander all season, particularly at home. I'll get the downside out of the way first — the Brewers have won eight consecutive games in which Brandon Woodruff's started. That said, some of them have been flukey games that've been higher scoring. Woodruff has a perfect 6-0 record at home, but his ERA rises on the road, where he's 2-1 in five starts. In his last two starts, both against the lowly Pirates, Woodruff has an 8.10 ERA.

Meanwhile, the Astros have a 4-1 record in games Verlander starts at home, with the lone loss coming to the Red Sox. He still hasn't allowed more than two earned runs in any of his last four starts in Houston, with his worst home start coming in a 4-3 victory over the Yankees, in which he gave up all three runs. The Astros have the third-best bullpen in baseball behind Verlander, while Milwaukee ranks just 18th.
---
PARLAY

OF

THE DAY
ATL

/HOU ML (+162)

Couple teams here I've already broke down in the article, we're just going with the moneyline on Atlanta, rather than the run line. The Braves are the strongest favorite on the card for a number of reasons, but it's the low juice on Verlander that really gets us solid money on this parlay. Woodruff's no joke, but I'm not passing on this number on Verlander at home.
---
Put your knowledge to the test. Sign up for DraftKings and experience the game inside the game.
---
Odds and lines subject to change. See website for actual odds.
If you or someone you know has a gambling problem and wants help, call 1-800-GAMBLER.