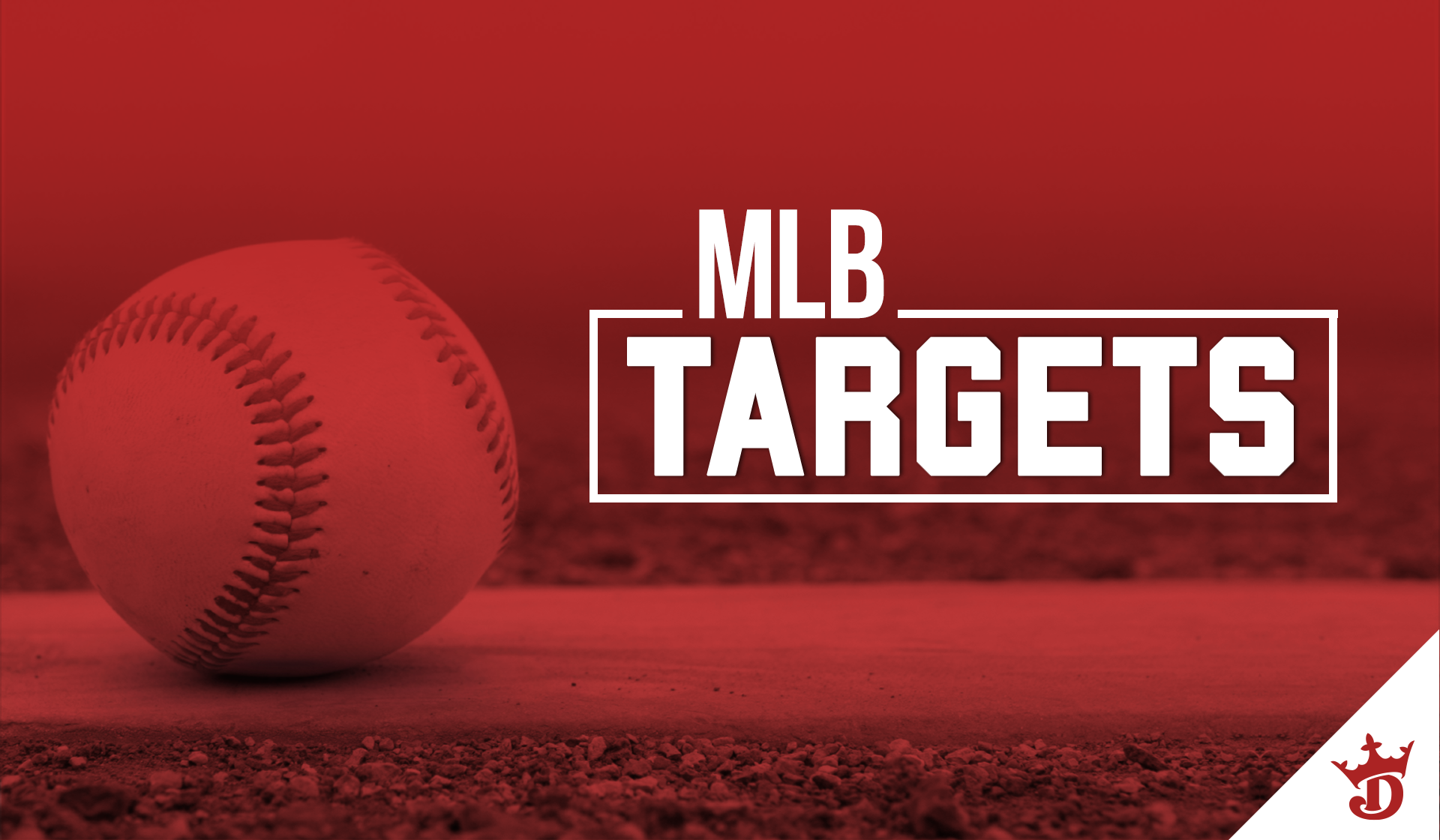 The obvious spots on this slate are in the Minnesota game, as the Brewers and the Twins face off in what should be a match with lots of fireworks and hard hit baseballs. We have Clayton Kershaw and Jacob deGrom up at the top of the pitching options as well, so it might be a situation where you have to make a tough choice between paying for pitching or hitting. Let's see if there is enough value to make something work with both.
PITCHER
Stud
Clayton Kershaw,

LAD

vs.

NYM,

$10,200 —
There's a bit of a trade off you have to make up top between Kershaw and Jacob deGrom ($9,600), with deGrom having the strikeout upside but Kershaw having the better matchup. I think the safer choice is Kershaw who has yet to get blown up this year and is the better play for 20-plus
DKFP.
Other Options — Jacob deGrom ($9,600)
Value
Mitch Keller,

PIT

at

CIN,

$5,900 —
This is more of a price play than anything, but it is a matchup with strikeout upside as well. Keller projects as a pretty good prospect with Streamer putting him at 8.41 K/9 and although I worry a bit about the lower GB% in High-A leagues, though he does look like someone that we can use as a good value option with plenty of upside for his price.
Other Options — Gio Gonzalez ($7,000)
---
CATCHER
Stud
Yasmani Grandal,

MIL

at

MIN,

$4,300 —
With Jason Castro ($4,000) up against a
LHP
I'll default to Grandal as my favorite stud. He's in a solid matchup with a pitcher that serves up home runs on a platter and has a .679
SLG
% with three home runs and two doubles in his last 28 at bats. His upside is huge here.
Other Options — Omar Narvaez ($3,900), Wilson Ramos ($3,800)
Value
Jeff Mathis,

TEX

at

SEA,

$2,000 —
This is not a play that I expect to get you 20
DKFP,
but on a short slate where you need to afford big bats in the outfield a min price catcher is invaluable. Mathis is a really bad hitter and is averaging three fantasy points per game in 2019, but the matchup with a flyball pitcher is one of the best on the slate and his price lets you build a competitive squad with good pitching.
Other Options — Elias Diaz ($3,100)
---
FIRST BASE
C.J.

Cron,

MIN

vs.

MIL,

$4,800–
Honestly I feel that Cron is a bit underpriced here. He's averaging 14 fantasy points (the equivalent of a home run) per game in his last ten played with a slash line of .381/.447/.762 and pushing a 1.209
OPS
which makes him the best at the position. The matchup against Gio Gonzalez ($7,000) isn't something that should scare us off, so it would be smart to prioritize Cron over those more expensive.
Other Options — Josh Bell ($5,500), Cody Bellinger ($5,700)
Value
Joey Votto,

CIN

vs.

PIT,

$3,700 —
I am very unhappy with Votto lately, but you have to like his price today against a rookie pitcher for the Pirates. They are playing in a great hitting environment and Votto has remembered how to hit lately with a .317 average (even though the strikeouts are still bad) and a better .711
OPS.
I'm not sure the power will ever return but the contact is promising and useful in this spot.
Editor's Note: Votto is not in the lineup for tonight's game.
Other Options — David Freese ($3,500)
---
SECOND BASE
Stud
Mike Moustakas,

MIL

at

MIN,

$4,800 —
Pretty easy play here as Moustakas is one of the best in the league against
RHP
and faces one that is exceptionally home run prone. His 10.8
DKFP
per game and .615
SLG
% are both fantastic marks at his position and he fits well in a Brewers/Twins game stack making him a play you can lock in and move on.
Other Options — Derek Dietrich ($4,700), Jonathan Schoop ($4,500)
Value
Keston Hiura,

MIL

at

MIN,

$3,400 —
Hiura is another play for the Brewers who would be a pretty easy plug and play option in stacks, but his price is a lot less prohibitive than Moustakas. He doesn't have the same upside and is a much worse hitter overall and his 40% strikeout rate is hilariously bad, but the matchup is worth a shot on a short slate.
Other Options — Adam Frazier ($3,600)
---
THIRD BASE
Stud
Miguel Sano,

MIN

vs.

MIL,

$4,400 —
Since coming back up from the minors Miguel Sano is absolutely raking with a slash line of .250/.324/.781 and an
OPS
of 1.106 while averaging 13.9
DKFP
per contest. Hitting in the middle of a stacked Twins order with home run power he's going to continue to be a bargain until the price is north of $5,000 so take advantage now.
Other Options — Mike Moustakas ($4,800), Eugenio Suarez ($4,700)
Value
Kyle Seager,

SEA

vs.

TEX,

$3,400 —
Seager had been on the injured list since March with a hand injury and his return gives the Mariners a solid
LHH
in the middle of the order. He's only been back for two games but already has two hits (one for a double) in the six at bats with just one strikeout and a walk, averaging seven
DKFP.
He will be above $4,000 soon enough and in a good spot he's well worth rostering.
Other Options — Willians Astudillo ($3,400)
---
SHORT STOP
Stud
Jorge Polanco,

MIN

vs.

MIL,

$5,100 —
Yet another Twins bat as the top spend at his position, Jorge Polanco is a great option in all formats. As a switch hitter he is always able to take advantage of the matchup, and with a .447
OBP
and .922
OPS
in his recent sample he isn't missing a beat. His power has calmed down a bit lately, but his contact skill are the best you'll find at the position.
Other Options — Logan Forsythe ($4,400)
Value
J.P.

Crawford,

SEA

vs.

TEX,

$2,900 —
In the last 10 games, Crawford is outperforming his current salary by quite a bit, with four walks against four strikeouts and 10 hits which include four doubles and a home run. His batting average is a solid .286 and I think for the price he makes a lot of sense against a pitcher that can have issues with left handed bats.
Other Options — Adeiny Hechavarria ($2,700)
---
OUTFIELD
Stud
Christian Yelich,

MIL

at

MIN,

$5,800 —
As much as there is a lot of me that wants to be contrarian and go with Cody Bellinger ($5,700) I just don't really see the benefit in being different here. Yelich has the best home run matchup on the slate in a good park for
LHH
and is making his 2018
MVP
year look like child's play with a slash line of .282/.391/.718 and an average of 13.1
DKFP
per game. He's good, you should play him.
Other Options — Hunter Pence ($5,400), Eddie Rosario ($5,300)
Value
Marwin Gonzalez,

MIN

vs.

MIL,

$3,600 —
There's really no reason why Marwin is priced this low with his spot in the batting order on one of the hardest hitting teams in baseball. His recent averages have been great, too, while averaging 9.3
DKFP
over his last 45 at bats with 11 hits, two home run, and six
RBI.
He's an important salary saving piece to my favorite stack of the day.
Other Options — Ben Gamel ($3,500), J.D. Davis ($3,300)
---
Put your knowledge to the test. Sign up for DraftKings and experience the game inside the game.
---
I am a promoter at DraftKings and am also an avid fan and user (my username is Multichem) and may sometimes play on my personal account in the games that I offer advice on. Although I have expressed my personal view on the games and strategies above, they do not necessarily reflect the view(s) of DraftKings and I may also deploy different players and strategies than what I recommend above. I am not an employee of DraftKings and do not have access to any non-public information.