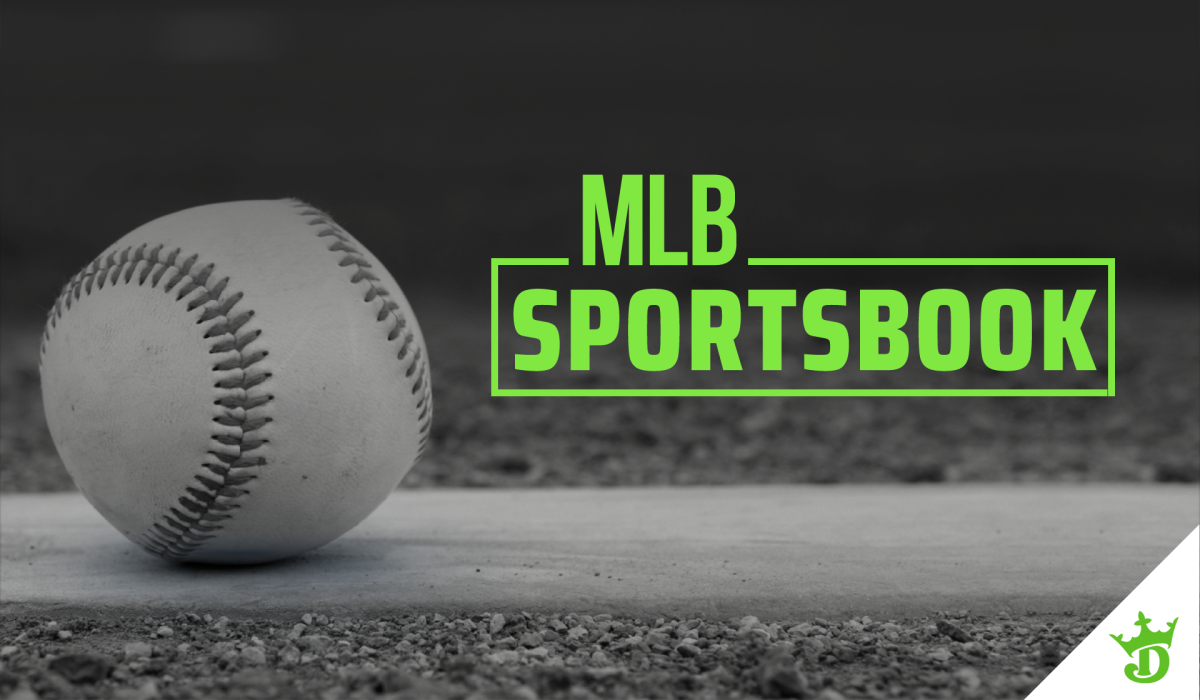 With the baseball season underway, we will look at MLB team or player futures betting odds each Monday. Over the weekend, the DK Sportspook added odds for the MVP and Cy Young Awards. Today, I am looking at the American League Cy Young race.
Note: All odds provided by DraftKings Sportsbook
---
JUSTIN VERLANDER, HOU

(+175)

This has been an odd season for ace starting pitchers. Many have struggled to find consistency, but Verlander hasn't fallen victim to the new age of higher scoring games and increased homers. Instead, he has a career-best 2.27

ERA

at 36 years old in his 15th season in the big leagues. Just looking at his numbers thus far, he is the rightful Cy Young favorite. If the season ended today he would likely win, however, there are reasons to think regression is coming.

Verlander has been extremely lucky. His 3.66 FIP is far off from his current ERA and it's mostly due to an insanely low BABIP. Verlander profiles as a low BABIP guy since he limits hard contact, but a .167 BABIP is way out of whack. He allows a .282 BABIP for his career. In addition, his 95.1% strand rate is the highest amongst qualified starting pitchers. Eventually, baserunners are going to end up scoring as he has a 74.9% left on base rate for his career. Going forward, more hitters are going to get on base and more of them will end up crossing home plate. This doesn't mean Verlander won't be great, but it means I don't want to bet him as the favorite to win the Cy Young.
---
GERRIT COLE, HOU

(+500)

This likely seems counterintuitive to most people since Cole has a 3.96

ERA

and Verlander has a 2.27

ERA,

but there is a case to be made that Cole is the Astros' best starting pitcher. While Verlander has been lucky, Cole has been extremely unlucky. He's only had a HR/FB rate north of 10% once in his career and he's giving up a homer on 21.9% of fly balls. This combined with a career-low 70% strand rate has Cole with an inflated

ERA.

His

ERA

should be closer to his 3.28

FIP

when these numbers normalize.

Last season was the best year of Cole's career. This season, he's upped his strikeout rate, while walking less hitters. He is striking out 13.44 batters per nine innings, leading all starters by a decent margin. Assuming he stays healthy, Cole is on pace for one of the higher strikeout totals in recent MLB history. Since his outlook appears better than Verlander's going forward, I think Cole is the Astros starter with the most favorable Cy Young odds.
---
BLAKE SNELL,

TB (+500)

The reigning AL Cy Young winner, Snell has been good, but not quite as good as last season. It was always going to be hard to replicate his 1.89

ERA

although a 3.06

ERA

is more than solid. He missed some time early in the season due to a bizarre injury; Snell dropped a granite decorative stand on his foot coming out of the shower and ended up breaking a toe. The injury forced him to miss a few starts and the lack of volume is going to hurt him in the Cy Young voting. A lot of these pitchers are pretty close together in terms of overall skill and a few less starts could loom large as a tiebreaker. I don't put a ton of weight into win-loss record for starting pitchers, but I can't deny that the voters take it into account. Snell has a record below .500, which is going to prevent some of the voters from going for him.
---
CHRIS SALE, BOS

(+700)

The start to the season was a disaster for Sale. Coming into the season, I considered him the best pitcher in baseball, a title I had to quickly reconsider. With his velocity down, Sale couldn't figure out how to retire hitters. This wasn't even in a way that made him a bit worse, but it made him look like a pitcher who didn't even belong at the major league level as he had a 6.30

ERA

at the end of April. While the velocity is still down, Sale has adjusted by using his slider more often. He had a 2.82

ERA

in May and it looks like he's righted the ship. I am not concerned about him going forward. The issue is that the start to the season was so awful that I think there is an impossible amount of ground to make up to catch the other aces in the Cy Young race. Even with his season back on track, Sale has a 4.35

ERA

and a 1-7 record.
---
JAMES PAXTON, NYY

(+900)

When the Yankees traded for Paxton in the offseason, everybody knew they were getting one of the most talented pitchers in baseball. The question with him is always health related. With a 2.81

ERA

and 2.40

FIP,

Paxton has been the best pitcher in the American League on a per start basis. The issue is that knee and arm soreness have limited him to eight starts. He is healthy now and worked four scoreless innings last week coming off the

IL.

If Paxton can stay healthy, the odds on him are a steal. For the price I think he's worth a long shot bet and his odds are worth looking at in another month or two if he stays in good health. He was able to make 28 starts last season, which could be enough to win him a Cy Young if he can be as healthy in his first year with the Yankees. Their high-powered offense figures to help his record and run support was always an issue for him when pitching with the Mariners.
---
Put your knowledge to the test. Sign up for DraftKings and experience the game inside the game.
---
Odds and lines subject to change. See website for actual odds.
If you or someone you know has a gambling problem and wants help, call 1-800-GAMBLER.