WATCH: MLB IN 90 SECONDS – ALEX AVILA
---
With one month of the season already in the books, Major League Baseball starts May with an 11-game slate. Nine of tonight's games are divisional games and many are rematches from series just last week. If you have some big bats or ace arms you love, today's picks from the bargain bin can help you balance out their hefty salaries. Each Monday, Wednesday, and Friday, I take a look at my favorite bargain bin plays who are less expensive but still productive. In each post, you can find two starting pitchers under $8K and three hitters under $3.5K. Let's get right to today's picks.
Pitchers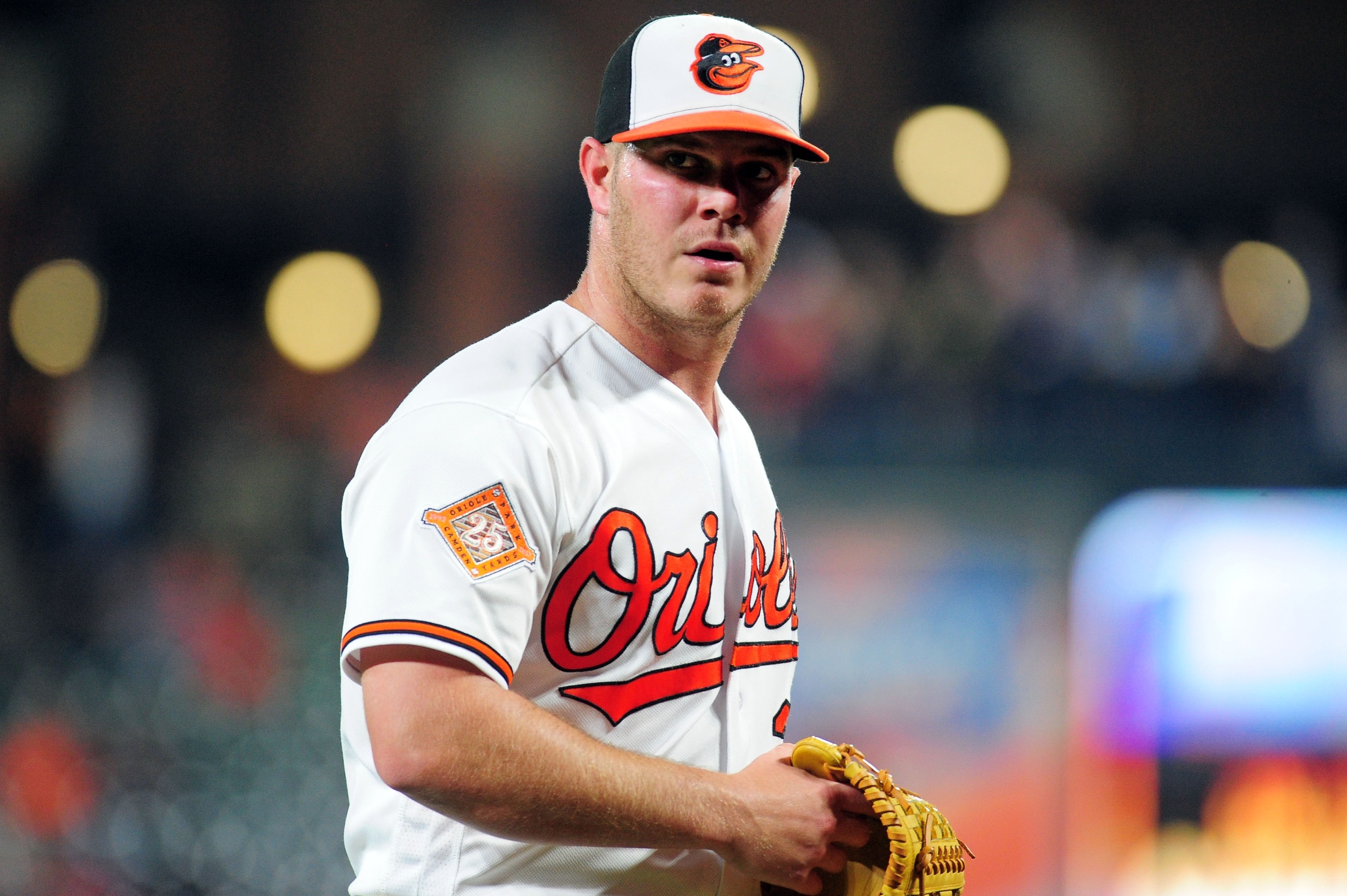 Dylan Bundy –
BAL

@

BOS

– $7,000

Tonight in Boston, the BoSox and Birds will meet up after a heated confrontation involving Manny Machado spiced up their series a week ago. Bundy made a start in that series and threw seven scoreless innings. He's already making his third start of the season against the Red Sox and is 1-1 with a 2.03 ERA in those two previous appearances.

Regardless of the opponent, Bundy has been very solid all season for the Orioles and has turned in a quality start in each of his five outings. He comes into tonight's start 3-1 with a 1.65 ERA and a 0.98 WHIP. He doesn't get a ton of strikeouts and only has 23 strikeouts in his 32.2 innings. He isn't going to rack up Ks, but he should be a solid value if he can continue his early-season success.
Amir Garrett –
CIN

vs.

PIT

– $5,500

Garrett has been a regular in my bargain bin this season, and until his last start, he had been excellent. Over his first three starts, Garrett had a 1.83 ERA and had allowed just four runs in 19.2 innings while striking out 21 and walking three. He produced over 21 DKFP in each of those three starts. Thankfully, I avoided Garrett in his last start because things quickly came unraveled as he allowed ten runs (nine earned) on eight hits and four walks in just 3.1 innings against Milwaukee. He finished with -15.7 DKFP and watched his season ERA jump to 5.09.

I think he'll bounce back tonight, though, against the Pirates. He already beat Pittsburgh once this season allowing two runs on five hits in 6.2 innings. While he showed last week that his downside can get ugly in a hurry, the upside he brings at this price is exceptional. The Pirates' offense has struggled this season, and Gerrit Cole has a bad history against the Reds. I expect Garrett to bounce back and return to the positive side of zero tonight at Great American Ballpark.
---
Hitters
Alex Avila – 1B/C –
DET

vs.

CLE

– $2,800

With Miguel Cabrera out, Avila has been picking up time at 1B, and he has also provided a surprising boost offensively. The veteran left-handed hitter went 3-4 yesterday against the White Sox and finished April hitting a robust .405 (15-37) with four homers, two doubles and nine RBI.

Avila's eligibility behind the plate makes him a great bat to use at catcher, and he can also be used at 1B if there's another backstop you really like tonight. Avila and the Tigers will take on the Tribe and Trevor Bauer. Avila is 7-18 (.389) in his career against Bauer with a pair of homers and a 1.222 OPS. Bauer has been very hittable this season allowing 16 runs and five home runs in 23 innings for a 6.26 ERA.
Didi Gregorius – SS –
NYY

vs.

TOR

– $3,400

The Yankees enjoyed their first weekend of having Gregorius back after their starting SS was forced to start the season on the DL with a shoulder injury. Gregorius started off hot posting double-digit DKFP in each of his three games and going 7-15 (.467) with two doubles, two runs scored and four RBI.

He may need a day off soon, but if he's in the lineup tonight, Gregorius makes a good play against the Blue Jays and their scheduled starter Marcus Estrada. In their previous meetings, Gregorius has gone 6-21 (.286) against Estrada but three of those six hits have been home runs. Enjoy Gregorius's marked-down price again tonight especially since the Yankees' lineup has been hot lately and they should generate good offense again tonight.
Avisaíl García – OF –
CWS

@ KC – $3,300

Due to a wet playing surface in Detroit, the White Sox got García out of yesterday's game early as he continues to battle a groin issue. He is expected to be in the lineup tonight, however, and he's a great play as the White Sox head to Kansas City. García has been on fire all season and comes into May with an AL-best .368 batting average to go with five homers, 20 RBI and 15 runs scored. He has a 1.029 OPS which is sixth-best in the AL. He had posted double-digit DKFP in four straight games before leaving yesterday's contest before he had a chance to produce any.

Given his hot bat, he's a bargain at under $3.5K as long as his groin injury doesn't keep him out of the lineup against Jason Vargas and the Royals. Double-check the lineup, but if he is starting he is worth the risk since he has been good for 10+ DKFP so often lately.
---
I am a promoter at DraftKings and am also an avid fan and user (my username is Z.Thompson) and may sometimes play on my personal account in the games that I offer advice on. Although I have expressed my personal view on the games and strategies above, they do not necessarily reflect the view(s) of DraftKings and I may also deploy different players and strategies than what I recommend above.