Welcome back to the daily DraftKings picks where we try to get super rich playing daily fantasy baseball. As usual I'll do a brief recap of my lineups from the night before then throw out some picks that I'm brainstorming for tonight, and hopefully get some good feedback/tips/picks from you guys either in the comment section or on Twitter @kmarkobarstool.
Well this is it. The last baseball picks blog of the season. Sad day. Kind of weird because baseball is my least favorite sport out of the big 3 and because I've done wayyy better fantasy wise in the past with football and basketball, but still, it's been fun. Also having something to play every day was awesome instead of having to wait all week for one day of games like we have to with the NFL now. Guess I just have to go back to sorority videos and college football hype videos to fill the daily 4:30 slot now.
Anyway let's send it off with a bang…
Last night recap real quick-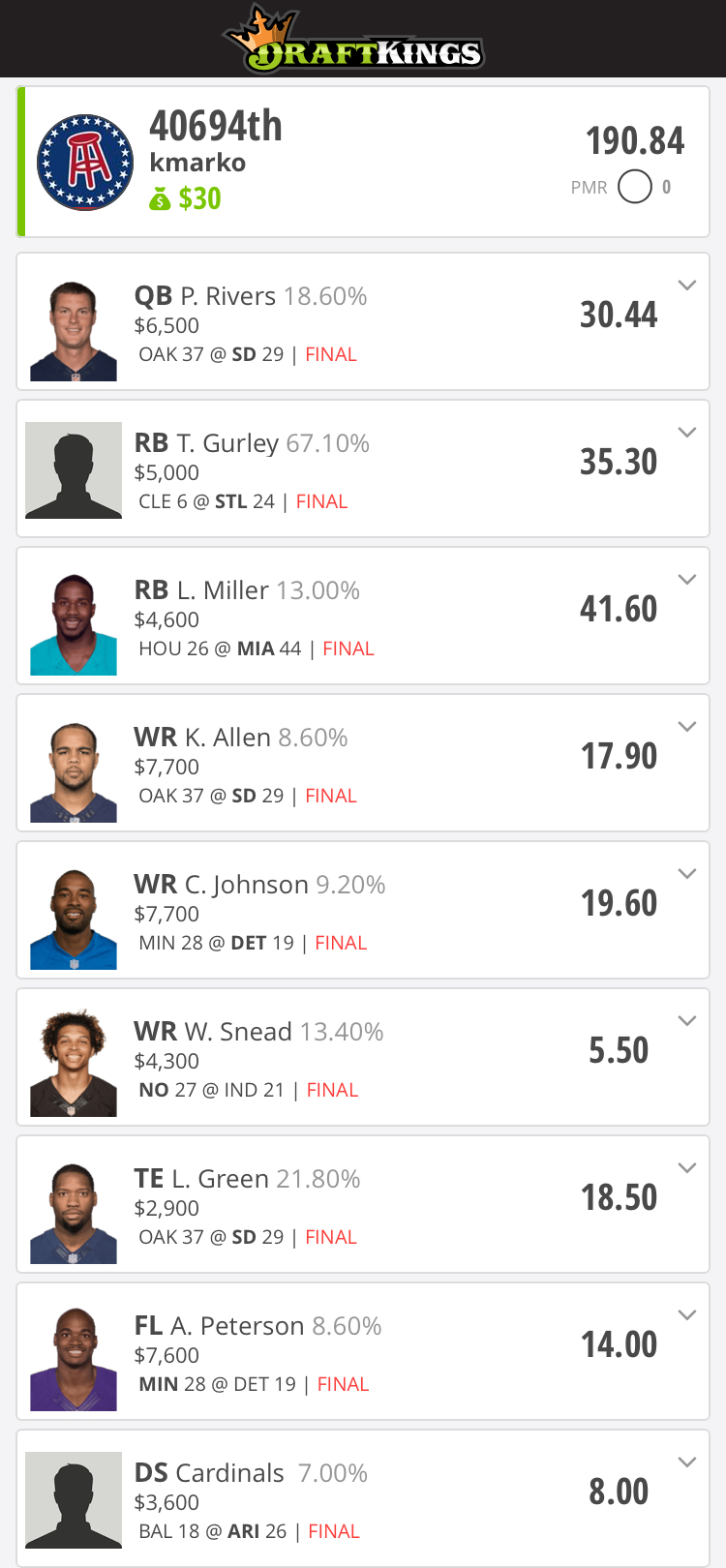 Yuck. Not exactly ending on a high note here. Although the blog picks weren't disasters – solid 18 from Beltre and Mookie at least chipped in a few.
Here's to hoping for one more night of baseball cash:
Note – I'm not doing any picks from Yankees/Orioles, Phillies/Marlins, or Nats/Mets because it looks really bad for those games weather-wise.
PITCHERS

:
–Jake Arrieta, Jesus dude. Think Jake wants to be considered for the Cy Young? He's not just throwing gems every time he goes out…he's throwing no-hitters. Now he's got a chance to end the season with an exclamation point against the Brewers…if you have the money, spend it here.
–Sale, Keuchel and Tomlin are your next tier, and they each give you the same thing – high upside and a good amount of risk. Sale has arguably the highest upside in baseball when he's out there, but hasn't been sharp lately and gets the Tigers. Keuchel you usually want to play when he's at home. And Tomlin gets the pesky Red Sox who are mashing lately.
-I like Liriano a lot over those 3 guys above – cheaper and with a great matchup.
-In the mid range – Henry Owens and Ervin Santana have been as solid as midtier guys get lately. And Teheran at home is always worth a look, but the Cardinals at this time of year do scare me.
-Value plays….I dunno. Chris Young? Brooks? Both stink pretty bad but could be worth a long shot as long as you're not expecting anything more than like 15-20 point upside.
HITTERS
OF Andrew McCutchen $4.7K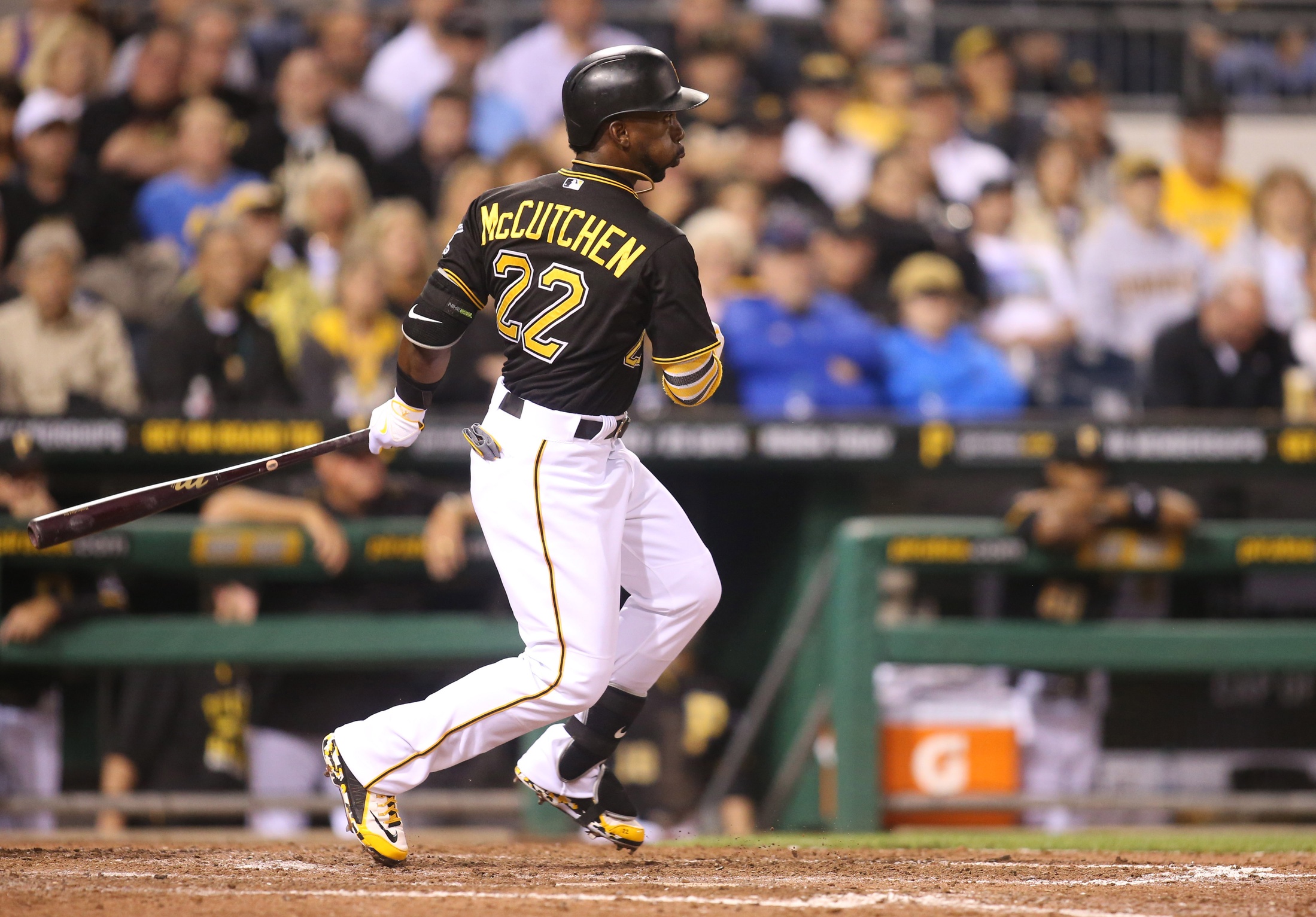 Even though he hasn't had a big game in a while, Cutch is my favorite play of the night. He's got a great matchup (the whole Pirates offense is one to consider stacking tonight) in a big game for them, games that he tends to shine in.
OF Shin Soo Choo $4.2K
The Rangers clinched a Wild Card spot last night, but they still want to win the AL West.
"We had a toast, yes," first-year manager Jeff Banister said. "We still have a mission to accomplish. And something that as a group of players we all talked about in spring training, when nobody else was talking about it but us."
So don't expect them to lay off the gas pedal tonight. They're the top Vegas offense on the board by a lot and get to face a fading Jered Weaver – give me their hottest hitter right now (Adrian Beltre might want a word with me about that actually) batting in the 2 spot and let's call it a day.
VALUE PLAY
OF Gregory Polanco $3.7K
Like I said, I love the Pirates tonight, and their leadoff hitter is checking in at 3.7K. Sign me up.
…
That's it for me and a wrap on baseball season. I'll be posting NFL picks every Friday and anxiously waiting for basketball to start. If you've enjoyed the blogs and want to give DraftKings a shot on your own, use my referral code and we'll both get hooked up with free tickets and stuff.