Welcome back to the daily DraftKings picks where we try to get super rich playing daily fantasy baseball. As usual I'll do a brief recap of my lineups from the night before then throw out some picks that I'm brainstorming for tonight, and hopefully get some good feedback/tips/picks from you guys either in the comment section or on Twitter @kmarkobarstool.
Last night's lineup-
Managed to cash, but nothing substantial. As usual, a 50% success rate on the picks. Pollock and Gardner went boom, Wong and Belt went bust. Belt I'm ok with because he was the value play, but I really really thought Wong was going to take one deep. Oh well. At least my pitcher did better this time. I tried to match him up with Salazar who looked like he was about to toss a gem for a little bit there, then promptly fell apart.
On to tonight…
PITCHER
Gerrit Cole $10.5K
It's the chalk pick which is never fun but honestly I think I have to roll with Cole tonight. He's just such a clear cut top option and by far the safest guy on the board. Whether or not you cash in a tournament tonight is going to come down which cheap guy you match him up with – there are a few very intriguing options, a handful of guys with incredible upside and VERY steep downside. Good luck figuring it out…(and if you want to pay me back for all the hitters I've been dishing out lately feel free to tweet me who you like).
Batters
OF Giancarlo Stanton $5.2K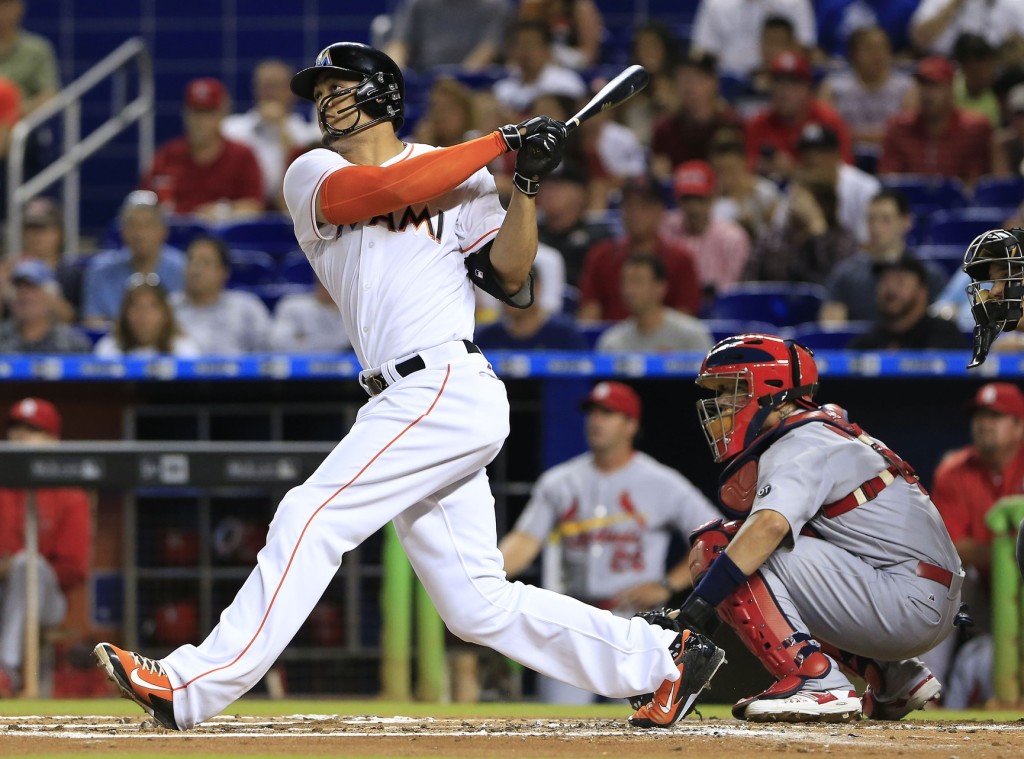 Look, as you'll see from the remaining picks, Coors is where you want to be tonight. Rockies and DBacks had a run fiesta last night and Vegas expects the same thing to happen all over again tonight, so you really can't go wrong loading up on the lineups in those games. But the thing is everybody is going to be doing that, and to get a leg up in a tourney we gotta go off the board a little bit. Yeah Stanton against a lefty isn't exactly a rocket science equation I'm claiming that I came up with, but still, with everyone focused on Coors, I think he'll be under-owned with huge upside at a reasonable price. 500 foot bomb let's do it.
(Or just pick Charlie Blackmon like everyone else and kick your feet up to likely watch the 20 point game)
3B Nolan Arenado $4.7K
Absolutely ENNNN FUEGO lately…2 home runs last night…another game in Coors tonight against a terrible pitcher…wait did you need me to keep going?
OF David Peralta $4.3K
I'm actually going to try and get Pollock in my lineup again, but his price shot up and I already picked him last night, so in the interest of keeping things fresh I'll roll with Peralta on here tonight. He's cheap, bats in the top of the order, put up a 20 spot last night. Feels good, feels really good.
VALUE PLAY C Nick Hundley $3.7K or Michael McKenry $3.3K
There's a game at Coors tonight…oh wait I mentioned that already. Couple of times. Umm yeah one of these guys is playing in that game and is a $3.7/$3.3K catcher…I dunno, I dunno what else to say really. Check the lineup, it should be McKenry's turn to start but I don't know exactly how they're doing it. Either one works for some cheap ass exposure to the fantasy game of the night.
…
Good luck tonight, if anyone's got any great contrarian plays away from Coors tonight hit me up @kmarkobarstool.