Welcome back to the daily DraftKings picks where we try to get super rich playing daily fantasy baseball. As usual I'll do a brief recap of my lineups from the night before then throw out some picks that I'm brainstorming for tonight, and hopefully get some good feedback/tips/picks from you guys either in the comment section or on Twitter @kmarkobarstool.
Had an ok night last night –
The scores aren't anything special, but it must have been a down night all around because they were good enough to land solidly in the cash range.
Blog picks were OK – Dozier did well, Braun hit double digits, Carpenter was kind of a let down and Polanco was a surprise dud. Think he was so used to amazing pitching that he didn't know how to handle the mediocre stuff.
Super Tuesday tonight, let's get some $$$$$$
1B/3B Miggy $5.2K
We got a Coors game tonight, which means everyone will be all over every player in that one. Don't get me wrong, that's probably a great strategy – the Coors effect is real, and almost always pays off. But the players are all priced accordingly, and should be highly popular in tournaments, so need a way to differentiate a little bit. That's why I'm making my big money play of the night Miggy. He's back from the DL and promptly picking up where he left off, as one of the best hitters ever. He's got Hammel tonight who is in the middle of his usual second half slide.
Again if you want to spend up to 6.4K (!!!!) on Bryce, or all the other Rockies/Nats hitters, that's definitely a good move.
1B Eric Hosmer $4.8K
Smokeshow Kacie's boyfriend tonight is a featured play – a combination of being on fire lately and a great matchup. 4 straight double digit point nights, and Iglesias can get knocked around pretty easily. Miggy at third and Hosmer at first is most likely how I'll be starting my lineup off tonight.
2B Brian Dozier $4.4K
Back to the well! Last night I went with Dozier against a no-name pitcher (who promptly got knocked out by a line drive off the face) and he put up good numbers. Tonight I'm going Dozier against a lefty on the downswing of his career. We know what Dozier does to lefties by now right? Would be shocked if he doesn't go deep tonight.
Value Play
SS/OF Kiké Hernandez $2.8K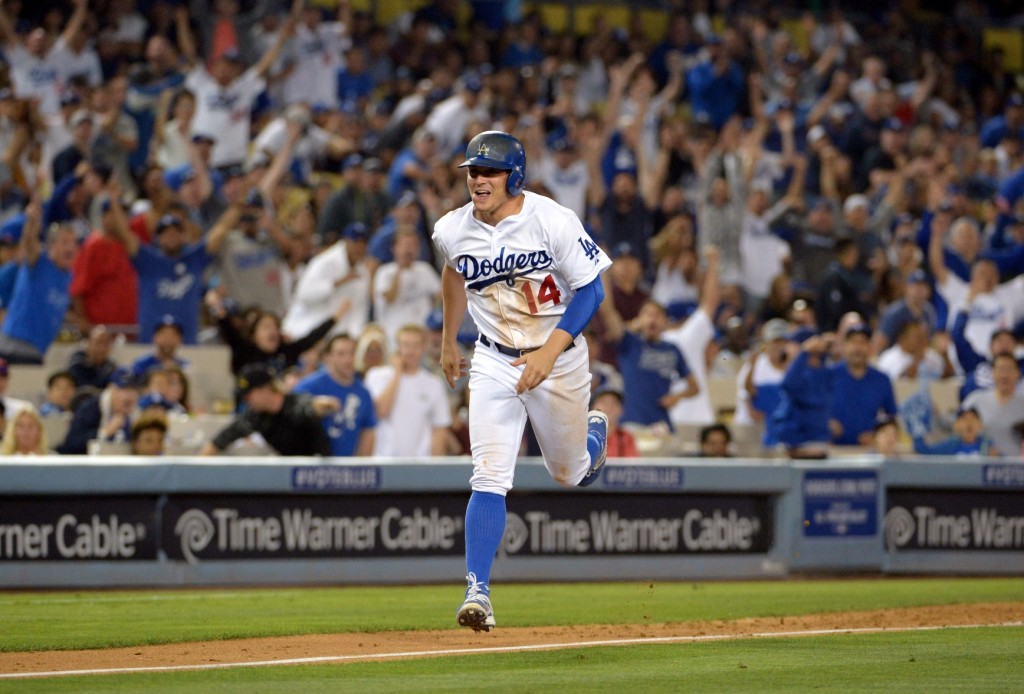 Enrique "call me Kiké" Hernandez has been an absolute beast as a value play lately for those of us who follow DFS – coming in at under 3K, he routinely puts up double digit nights. He also crushes lefties and, oh, look at that, he's got Doubrount tonight. I'll be firing him up (assuming he's in the lineup).
…
Good luck out there tonight, remember to use my link if you decide to join up and deposit so we can both get hooked up
https://www.draftkings.com/r/kmarko