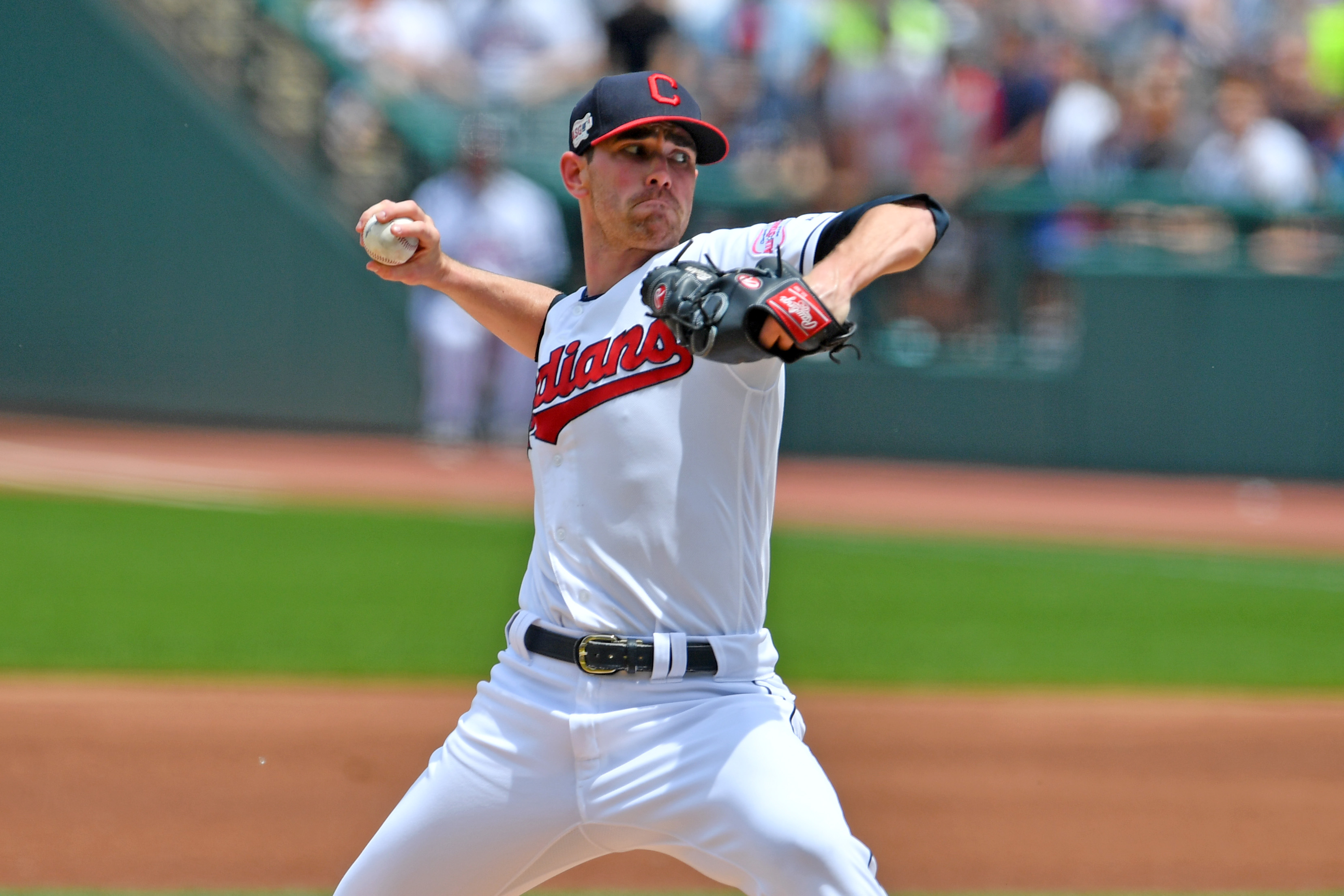 Tuesday is always a huge night in fantasy baseball and tonight is no different. All 30 teams will be in action with three pitchers priced over $10K or above. Is this a night for Max Scherzer or Gerrit Cole? Or could we go in a different direction? I'll look into that and more below. As always, you can reach me on the ol' Twitter machine @SBuchanan24.
---
Game Notes
Largest Favorite
Note: This section highlights the pitcher whose team is the largest favorite on DraftKings Sportsbook.
Gerrit Cole, $11,500, HOU (-285) vs. PIT (+245) — Cole and the Astros are massive favorites as they're set to take on the Pirates in interleague action. The Pirates will have the benefit of the DH with this game taking place at Minute Maid Park but also bring with them one of the lowest K% in the league against righties at 18.4%. Only the Angels and Astros have a lower K% in the league. The Pirates have also been hitting well, fresh off a series against the Padres in which they averaged 6.3 runs per game. Cole is always someone to consider when he takes the mound but I'm not loving this spot for him. I could envision a scenario where Cole doesn't exactly get hit hard but doesn't rack up the strikeouts either, making his $11,500 salary tough to live up too. With some cheaper options on the slate, I think Cole is someone to consider doing without on your roster.
---
Highest Total
ATL (-110) vs.

CHC

(-104) 12 runs —
We have a number of games with high run total projections but none are bigger than the Braves at the Cubs. Winds will be blowing out to center field between 12-15 mph, which is terrible news for Max Fried ($6,700) and Adbert Alzolay ($6,800). The Braves are slight favorites in this one and carry a team total of 5.5 runs. Alzolay will be making his first major league start after pitching very well through six starts in Triple-A. Despite that, this is not a good scenario for the 24-year-old against a Braves team which over the last week has an
ISO
of .216. Be prepared for this game to be just as popular as last night in terms of stacking.
---
Weather Concerns
CHW

@

BOS

(Fenway Park) –
Very good chance this game starts off in a delay and then they play once it's cleared out. Unless something changes, I'd target this game normally.
---
Splits to Start
Pitchers vs. Left-Handed Batters
Worst vs.

LHB,

wOBA, xFIP
Jordan Zimmermann, .381, 5.84
Jake Arrieta, .374, 5.82
Zach Davies, .364, 6.13
Best vs. LHB, wOBA, xFIP
David Price, .185, 3.35
Madison Bumgarner, .223, 3.13
Robbie Ray, .267, 2.58
Pitchers vs. Right-Handed Batters
Worst vs.

RHB,

wOBA, xFIP
Clayton Richard, .421, 5.97
Madison Bumgarner, .348, 4.49
Max Fried, .334, 3.49
Best vs. RHB, wOBA, xFIP
Max Scherzer, .238, 2.10
Gerrit Cole, .253, 2.34
Glenn Sparkman, .263, 4.74
---
Top Hard-Hit%
This section will populate with the hitters that have the top hard-hit% over the last seven days. This percentage can help distinguish who is swinging the bat well over the course of the past week. I'll be updating this daily so we have a consistent flow of names in this section.
Name, Team, Salary, Hard-Hit%
Alex Dickerson, SF, $3800, 81.18%
Mike Yastrzemski, SF, $4000, 75%
Robinson Chirinos, HOU, $4000, 71.4%
Stephen Vogt, SF, $3700, 71.4%
Jung-ho Kang, PIT, $2300, 71.4%
---
Lineup Starters
Pitcher to Build Around
Shane Bieber,

CLE

vs.

KC,

$10,800 —
I really like this spot for Bieber and imagine he'll be the least popular of the pitchers priced $10K or above. The Royals simply aren't hitting and aren't hitting for power when they do. Bieber has been his best at home and enters this game with a .306 wOBA and 2.93 xFIP through 45 innings at Progressive Field. Lefties have gotten the best of Bieber at home but he really only has to worry about Alex Gordon ($4,100). Nicky Lopez ($3,200) doesn't hit for much power and even if Lucas Duda ($3,000) cracks the lineup, he hasn't gotten into any sort of rhythm at the plate. I think Bieber is the play here.
Heavy Hitter to Pay For
Michael Conforto,

NYM

vs.

PHI,

$4,700 —
I love this spot for Conforto against Jake Arrieta ($7,600) in a ballpark that favors lefties. Arrieta has been hit really hard against lefties and brings with him a .374 wOBA, 5.82 xFIP and 10-of-15 home runs allowed. At home, his wOBA against them is only .314 but the xFIP jumps all the way to 6.34. Conforto has performed very well on the road against righties and has a .366 wOBA with a .240
ISO
with 6-of-16 home runs. At $4,700, Conforto should be a very serious consideration.
Save Big by Drafting…
Eugenio Suarez,

CIN

vs.

LAA,

$3,700 —
This is a really cheap price for Suarez going against a left-handed pitcher who is struggling with home runs. Through five starts, Heaney has allowed seven home runs, with four of them coming at home. Against lefties, Suarez boasts a .367 wOBA with a .226
ISO
with 4-of-16 home runs on the season. On a night where we have a lot of high-priced pitchers and hitters to consider, Suarez makes for an affordable salary saver.
Stack Em Up
Yankees vs.

TOR

(Clayton Richard) – –
With a lot of attention on Wrigley, I don't think you should take your attention away from the Yankees going against Richard. Over his last three starts, he's combined to allow 16 runs on 20 hits all while never making it past the fifth inning. In fact, through the month of June, Richard has amassed a .430 wOBA with a 5.33 xFIP with four home runs allowed through 17.1 innings.
---
Favorite Prop Bet
New York Mets
OVER

4.5 runs (-113)

I was talking about how poorly Arrieta has been against lefties and this lineup features quite a few. If Arrieta struggles like I think he will, I think the Mets easily hit the over in this game. Not to mention the Phillies bullpen has really been struggling lately, posting a 4.78 xFIP and 1.5 HR/9 over the past week. Finally, the Mets over their last five games are averaging 5.8 runs per game.

Major League Baseball trademarks and copyrights are used with permission of the applicable MLB entity. All rights reserved.
---
Put your knowledge to the test. Sign up for DraftKings and experience the game inside the game.
---
I am a promoter at DraftKings and am also an avid fan and user (my username is Steveazors) and may sometimes play on my personal account in the games that I offer advice on. Although I have expressed my personal view on the games and strategies above, they do not necessarily reflect the view(s) of DraftKings and I may also deploy different players and strategies than what I recommend above. I am not an employee of DraftKings and do not have access to any non-public information.
Odds and lines subject to change. See website for actual odds.
If you or someone you know has a gambling problem and wants help, call 1-800-GAMBLER.