A big congratulations to Bret McBride aka 'thabret56' on becoming the first ever DraftKings King for a Week! Bret qualified in Wednesday's Snapchat contest, and with some help from Dallas Keuchel, Cole Hamels, and Prince Fielder, he posted a total score of 116.35 fantasy points, beating out the other 4 qualifiers. Along with the King for a Week title, Bret and his guest will also receive a VIP Spectator Package that includes a trip to Vegas for the Fantasy Baseball World Championship. There he will take in the sights, join the FBWC qualifiers on excursion day, and watch the final LIVE from the FBWC watch room!
Thank you to all of those who participated, here are few submissions that just missed the cut!
Day 2: Share Your Setup on Facebook
Day 3: King Me Contest on Snapchat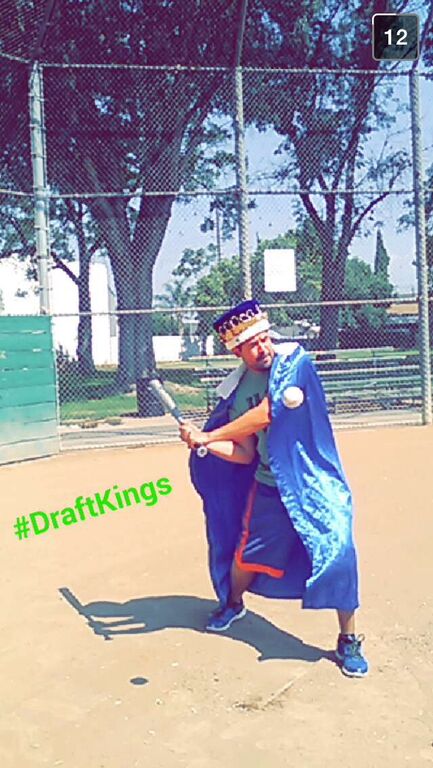 Day 4: Share Your Sweat on Instagram
Stay tuned for more announcements and your shot at becoming the next DK King!
Take a picture of the image above to follow us on Snapchat
FOLLOW DRAFTKINGS ON INSTAGRAM