The UFC returns this weekend with The Ultimate Fighter 24 Finale, which takes place Saturday night at Palms Casino Resort in Las Vegas, Nevada. The event is headlined by the return of the sport's No. 1 pound-for-pound fighter, Demetrious Johnson, who defends his flyweight championship belt against Tim Elliott, the winner of The Ultimate Fighter Tournament Of Champions.
Here are the top five things to watch for at The TUF 24 Finale.
1) Johnson Defends Flyweight Belt
MMA's top pound-for-pound fighter looks to increase his winning streak to 11 fights in a row when flyweight champion Demetrious Johnson ($10,200) takes on Tim Elliott ($5,400). Johnson is 12-1-1 overall in the UFC and has yet to lose at 125lbs. At 30 years of age, Johnson is in his prime and is arguably the most well-rounded fighter in MMA. He has a strong wrestling base to compliment his striking and submissions, he has incredible cardio, an iron chin, and he is probably the fastest fighter in the UFC. He is about as perfect as it gets when it comes to mixed martial arts, as he has zero holes in his game. Johnson has run through the flyweight division with ease, and the UFC had to hold a 16-man tournament just to find a new challenger for him.
That man is Elliott, who defeated four fighters in the TUF house to earn him a shot at Johnson. Elliott, who is 29, is no stranger to the Octagon as he previously went 2-4 in the UFC before being released from the promotion. He then signed with Titan FC, where he became their inaugural flyweight champion, later defending the belt twice. Elliott is an entertaining fighter with a very unique, herky-jerky style of movement that he uses to confuse his opponents. He has a strong wrestling base as well as a solid ground game, and he has the cardio to go the full 25 minutes. He's a UFC-caliber fighter, and it's nice to see him get a second chance in the promotion. However, even though he is a good fighter, it's hard to see him giving Johnson much of a challenge.
Analysis: Johnson is a robust $10,200 because he will likely win this fight. The question is, does Johnson win by decision or does he get a stoppage? Though he's known as a decision fighter, Johnson has actually finished three of his last four fights and five of his last seven fights overall. Elliott is fairly durable, but Johnson is about as elite as it gets in this sport, and there's a good possibility he gets a finish in this fight. Johnson is expensive, but he's likely going to earn his keep with a great performance.
---
2) Benavidez, Cejudo Meet In Battle Of

TUF

Coaches
The coaches of TUF 24 were Joseph Benavidez ($9,000) and Henry Cejudo ($7,200), and these top-five ranked flyweights will meet in what should be an entertaining co-main event. Benavidez is 11-2 in the UFC and at 32 years old, remains one of the top 125lbers in the sport. He's well-rounded everywhere, with solid wrestling to go along with excellent striking and a strong submission game. Next to Johnson, the champ, there is no one better in this weight class than Benavidez.
As for Cejudo, the former Olympic gold medal wrestler is 4-1 in the UFC, and at 29, is in his athletic prime. He is probably the best pure wrestler in the division, but the rest of his game isn't completely developed yet, limiting him as a fighter. His wrestling is still good enough to beat most flyweights in the division, but going up against someone with the skill set that Benavidez has, he's likely going to need to show off more than just takedowns to win, and it's hard to see him having improved the rest of his game that much since we last saw him fight earlier this year.
Analysis: Cejudo is a great wrestler, but this is MMA and Benavidez is a true mixed martial artist. Benavidez simply has more ways to win this fight, and he should be able to find a way to get his hand raised. That being said, it's tough to say if he will finish Cejudo or win a decision over him. Benavidez's last four wins have come by decision, so if he doesn't get the finish, he likely won't be worth his $9,000 price tag.
---
3) Masvidal, Ellenberger Collide In Important Welterweight Fight
A welterweight bout with potential implications in the rankings takes place on the main card when Jorge Masvidal ($8,800) battles Jake Ellenberger ($7,400). The 32-year-old Masvidal is 7-4 overall in the UFC including a 2-2 record since moving up to 170lbs. Masvidal is an extremely well-rounded fighter with a good wrestling base to go along with pinpoint striking and underrated submissions, but the problem with Masvidal is he tends to fight down to the level of his competition, leading to close fights. That means the judges are involved more often, and while he has won five decisions in the UFC, he's also lost four decisions, making it hard to back him in fights that go the distance.
Ellenberger is also a tough fighter to trust at this point of his career. The 31-year-old is 10-7 overall, and while he has had some terrific wins in his career, he has been inconsistent as of late, losing five of his last seven fights, with his chin and cardio letting him down on multiple occasions. That being said, when he does show up he can have a very good performance, like in his last outing, a knockout win over Matt Brown. But he's simply too inconsistent for me to trust from a fantasy MMA perspective.
Analysis: I'm looking for Masvidal to win a close decision in this one, but with some concerns, it's a fight that I'll stay away from for DraftKings purposes.
---
4) Davis Returns In Women's Bantamweight Bout
Former women's bantamweight title challengers meet in an undercard bout when Alexis Davis ($7,800) takes on Sara McMann ($8,400). Davis, who is 32, has not fought in over a year after giving birth to a son, so it will be interesting to see how she looks when she returns to action. Davis is 6-1 in the UFC and the last time we saw her she submitted Sarah Kaufman. She's a well-rounded fighter with a brilliant submission game and an underrated Muay Thai attack on the feet, though her chin is a question mark with three knockout losses in her career.
As for McMann, the former Olympic silver medal wrestler is now 36 and has a mediocre 3-3 record in the UFC. She has amazing wrestling but overall she has not lived up to the hype, and the rest of her game has never developed to the level of her wrestling. She does have one big advantage in this fight besides the wrestling, and that's the fact she's been more active as of late, but that's about it.
Analysis: McMann has the edge in wrestling, but that plays right into Davis' game because if the fight hits the floor, Davis will have a good chance at securing a sub, and if the fight stays standing, Davis has the better striking attack. I like Davis for the upset.
---
5)

TUF

22 Winner Hall Gets Step Up Against Maynard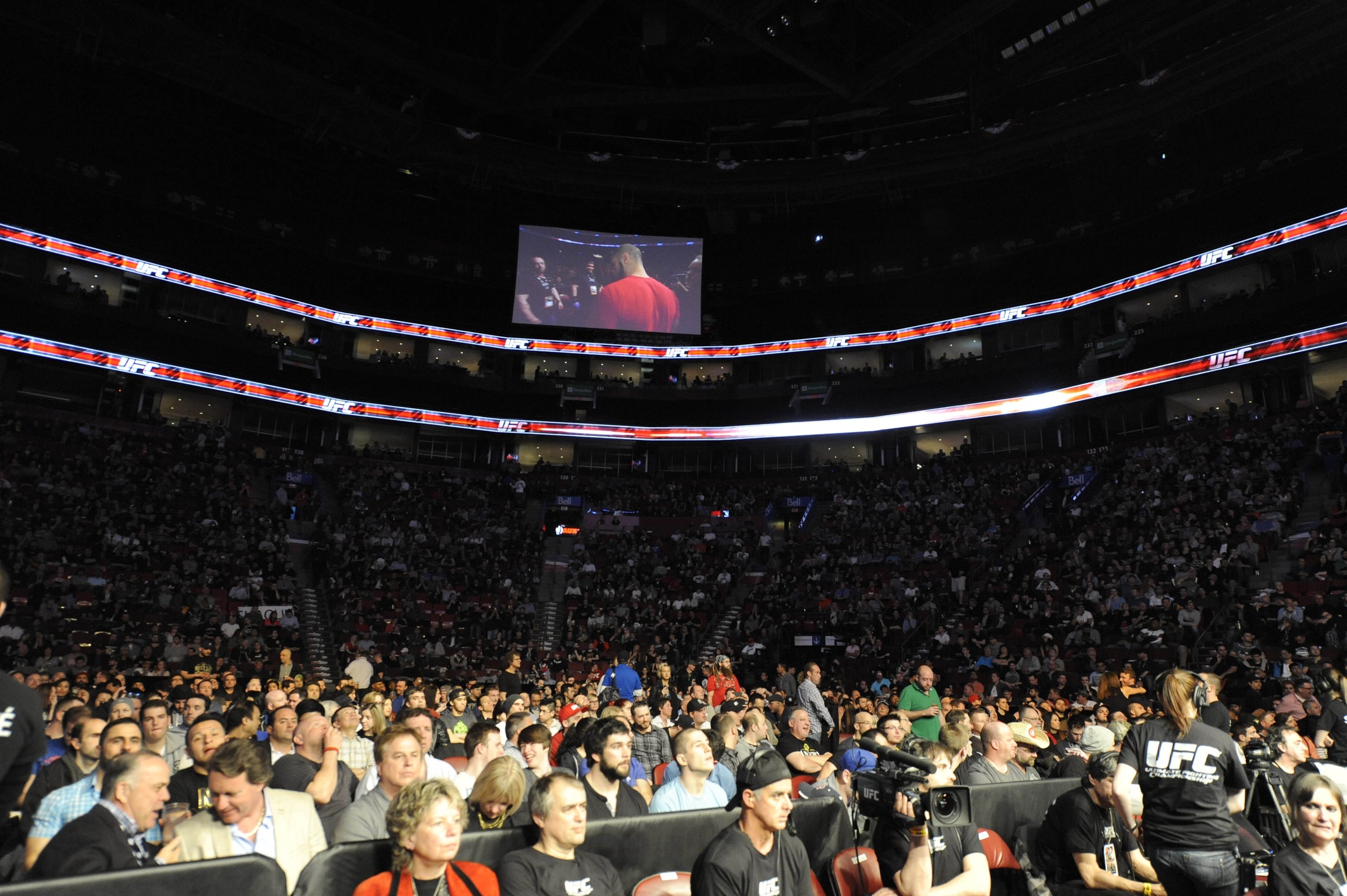 Ryan Hall ($8,100), the winner of TUF 22, returns to the Octagon when he takes on the runner-up of TUF 5, former lightweight title challenger *Gray Maynard ($8,100)* in a featherweight contest. Hall, who is 31, won his UFC debut over Artem Lobov to become The Ultimate Fighter, but he has not fought in the year since then. He is one of the top pure grapplers in the UFC lightweight division, as he's one of the most decorated Brazilian jiu-jitsu fighters in MMA. Having said that, the rest of his game is still developing.
Maynard, his opponent, is a former lightweight title contender who has fallen on hard times over recent years. After delivering the 2011 Fight Of The Year, a draw at UFC 125 against Frankie Edgar, Maynard, who is now 37, has lost five of his last seven fights, having been knocked out in four of those contests. A talented wrestler and boxer, Maynard holds an overall UFC record of 10-5-1, (1 NC) but he is not the same fighter he once was. He did get a win in his last fight, a win over Fernando Bruno, which was his 145lb debut, but still, it's just hard to trust him at this point to beat anyone in the UFC considering the diminished state of his chin.
Analysis: This is a tough one because while the style matchup arguably favors Maynard, it's impossible for me to back him considering how bad his chin is. Hall isn't much of a striker, but don't be shocked if he lands a big punch on Maynard and puts him out. I like Hall at $8,100 for the win and am looking for a finish.
---
I am a promoter at DraftKings and am also an avid fan and user (my username is MMAdamMartin) and may sometimes play on my personal account in the games that I offer advice on. Although I have expressed my personal view on the games and strategies above, they do not necessarily reflect the view(s) of DraftKings and I may also deploy different players and strategies than what I recommend above.