The final two UFC events of the year are upon us, and UFC On FOX 22 looks to be a pretty darned good card. Sacramento is where the stage will be set for Urijah Faber's final fight. Yep, the "California Kid" is calling it a career, and will face a game opponent in Brad Pickett Saturday night. * Wipes away sad tears *
The card also features the fresh faces of Paige VanZant and Michelle Waterson in the headlining spot, and the return of Sage Northcutt and Mickey Gall will surely make for an exciting co-main event. It's a proper FOX card with plenty of compelling matchups from start to finish.
As always, I've selected four favorites that are ripe for an upset by some scrappy underdogs. I'll provide a brief breakdown of their respective bouts, and explain how they could help out your fantasy teams.
Let's get started:
Bojan Velickovic $8,600 / Sultan Aliev $7,600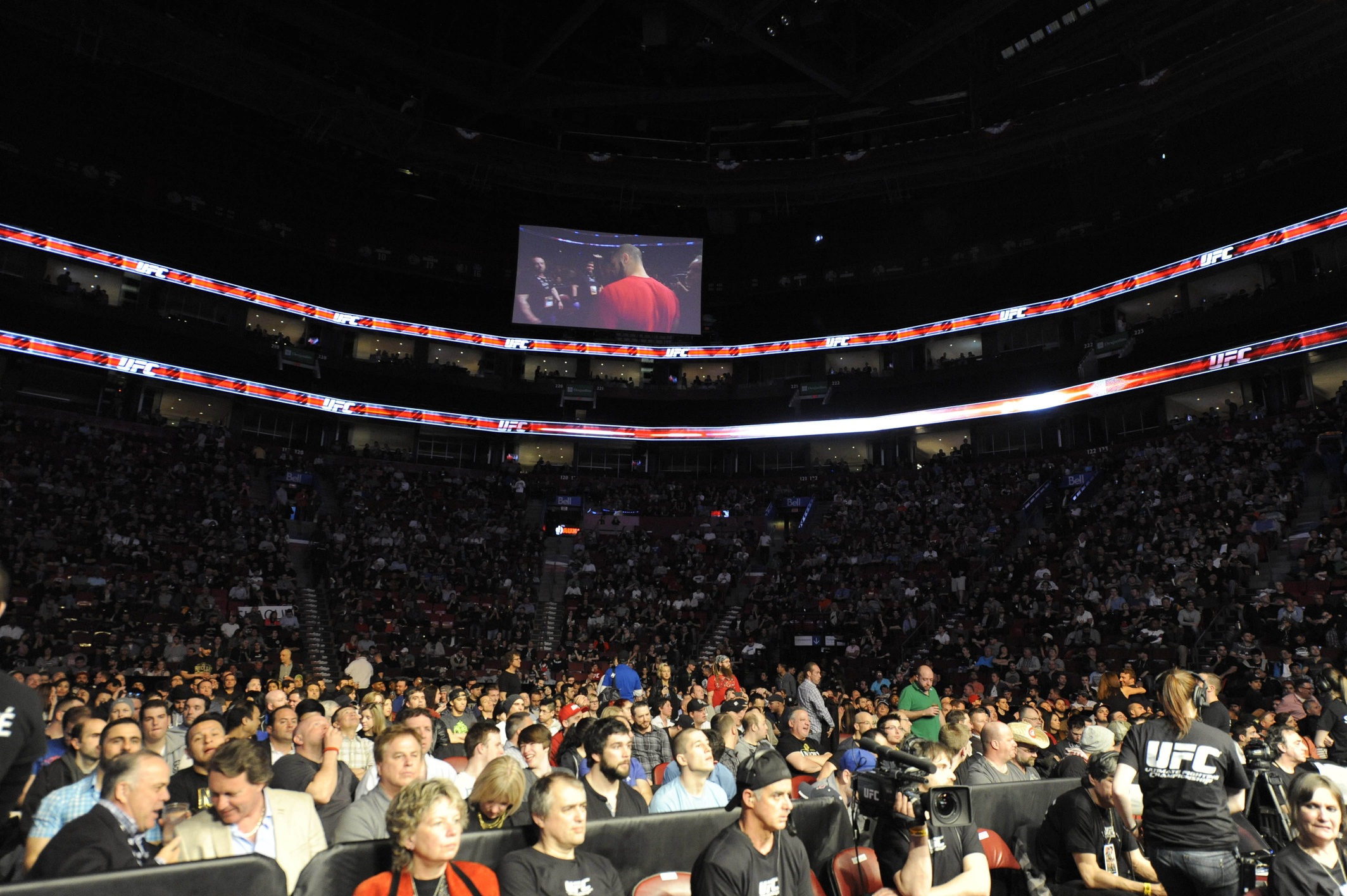 Velickovic has a nice 14-3-1 record, but his wins are mostly against regional level competition. His last fight against Michael Graves went to a majority draw, and like his UFC debut, was a bit of a grinder. He's an enormous welterweight, and sports a 76" reach. He's got a good submission game and is a great scrambler, but against Aliev's superior wrestling, he's got a task that will likely be too much for him to handle.
Aliev is the elder of the two and has an excellent wrestling game. He's likely the bigger power puncher, even if he's not overly active. His strength is in his wrestling, and if this goes to the ground, as it likely will, I favor his aggressive, dominant top game to net him the victory with some vicious ground-and-pound.
Sultan Aliev via (T)KO
---
Eddie Wineland $8,800 / Takeya Mizugaki $7,400
These two warriors share similar records, but vastly different styles. Wineland is coming off a performance bonus for his TKO victory over Frankie Saenz, and that really sums up his most dangerous weapon: insane power. He's got a good ground game, but you don't see it much because he prefers to keep the fight standing, sometimes to a detrimental effect (see Johnny Eduardo fight).
Mizugaki has been around the game for just as long as Wineland, but where Eddie carries his power in a single punch, Mizugaki takes more of a blue collar approach, using an effective jab and good movement. He puts in good work on the body, not relying on headhunting as so many fighters frequently are guilty of. He is also a very durable fighter, despite the talks of his chin fading.
This is a tough fight to call, but I think Takeya can get the job done.
Takeya Mizugaki via
DEC
---
Colby Covington $8,900 / Bryan Barberena $7,300
Colby Covington is another grinder with a great submission game. With a 10-1 record, his lone loss comes at the hands of Warlley Alves, a guy that Barberena has already defeated—not that we should subscribe to MMA math.
Barberena is also a grinder who uses relentless pressure to wear down his opponents. He has been a pleasant surprise if you truly appreciate underdogs, and here again, he has the opportunity to really spoil the favorite's night.
This is another tough fight to call, but I've got a really good feeling about Barberena here.
Bryan Barberena via
SUB
---
Mickey Gall $8,200 / Sage Northcutt $8,000
Mickey Gall's great gift is his ground game. While only boasting three professional fights in his short career, he has eight-plus years of experience on the grappling circuit and a brown belt in BJJ to complement it. His three contests have been against questionable opponents, so that is the biggest point to consider in analyzing this fight.
I'm about 99% certain that Sage Northcutt was created in a CIA lab to be a super soldier in an army the United States is putting together to battle alien insect invaders, should they ever descend upon Earth. He's a ball of fast twitch fibers and packs legitimate power in his punches. He might not have the ground experience to truly call him "well-rounded," but he's learning as he goes.
I think Sage's athleticism and power will be the key to a victory for him against Gall.
Sage Northcutt via (T)KO
---
I am a promoter at DraftKings and am also an avid fan and user (my username is crooklyn949) and may sometimes play on my personal account in the games that I offer advice on. Although I have expressed my personal view on the games and strategies above, they do not necessarily reflect the view(s) of DraftKings and I may also deploy different players and strategies than what I recommend above.