We've barely had a chance to exhale from the last three events, and here we are with a fourth, just four days after the last one. UFC Fight Night 91 is unique in that it visits South Dakota for the very first time by way of Sioux Falls. The original headliner of Tony Ferguson vs. Michael Chiesa fell out a few weeks back when Chiesa suffered a ruptured disc in training, so the Lineker/McDonald fight has been promoted to the main event.
The card looks pretty modest, but has some interesting match-ups, particularly in the women's division. As is my routine, I'm here to bring you the fights I think have the potential to end in an upset. Underdog action has been pretty bountiful lately, so giving the four fighters I've selected a second look could be beneficial to your fantasy teams.
Let's get started:
Rani Yahya $10,000 / Matthew Lopez $9,400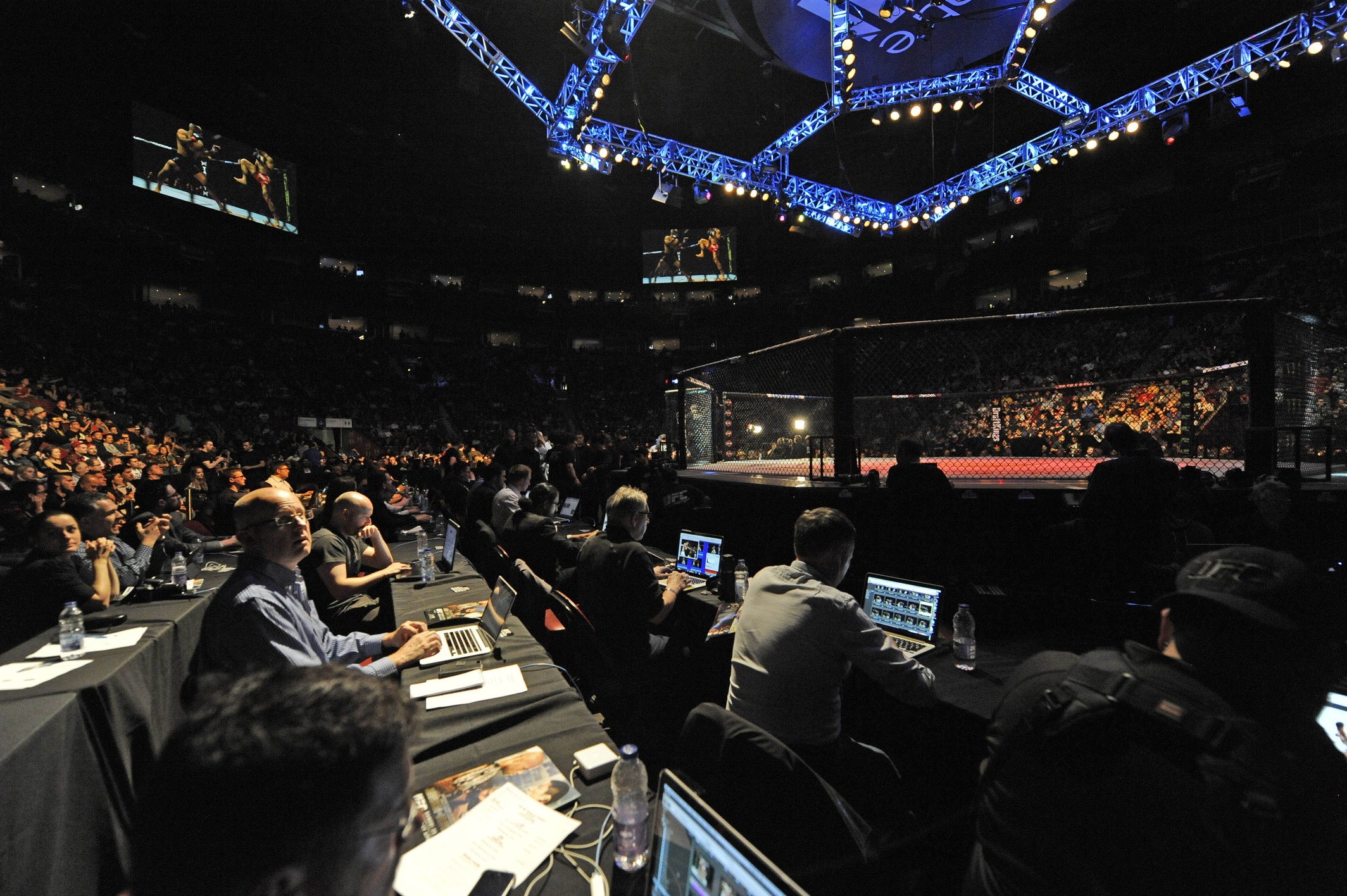 Rani Yahya is a grappling genius. He's a legend. The problem with being a legend is the time that goes into securing a legacy. Yahya may only be 31 years old, but he's been competing professionally for 14 years, and no doubt has some minor injuries that nag him as they would any other fighter with that kind of history.
Yahya's striking has been an issue over the course of his tenure, and will likely prove to be the game changer in this bout, as Matthew Lopez is undefeated in 8 contests, with 7 of them coming by way of stoppage. What's really interesting is that of those stoppages, 4 are via submission, so his ground game seems to be in order, as well, even if on regional level.
Matthew Lopez via
TKO
---
Louis Smolka $9,800 / Ben Nguyen $9,600
This fight is razor close, with both men having similar skillsets and both being fantastic strikers at flyweight. Nguyen has the edge in both experience and power, which is why I give him the nod in this fight. He's got 14 wins, 8 of which come by way of TKO/KO, and 4 more by way of submission.
Smolka has just 3 TKO/KO and 5 submissions. Skill for skill, these two are as close as it gets, but I've got a feeling that the compact powerhouse that is Nguyen will be the victor here.
Ben Nguyen via
TKO
---
Kyle Noke $ $10,400 / Keita Nakamura $9,000
This fight is my value pick of the night. Nakamura is vastly underrated and looked better in his loss against Tom Breese than some fighters look in their wins. He the top prospect all he could handle during their fight, raising his stock immensely.
Noke is no slouch on the feet, but he has a tendency to make judgement mistakes, leading to decision losses. He's got capable takedown defense, but Nakamura is a great grappler and it showed in the fight with Breese. I can't help but think that Noke might be slipping a tiny bit, leaving an opening for an opportunist like K-Taro to capitalize on.
Keita Nakamura via decision
---
John Lineker $9,900 / Michael McDonald $9,700
John Lineker looks incredible at 135, and that move up from flyweight seemed to not only solve his weight issues, but his cardio issues, as well. Even when he was struggling to make weight at 125, and putting his body through torturous cuts (he missed weight several times as a result), he still managed to beat the likes of Ian McCall, Rob Font, Cisco Rivera, Phil Harris and a slew of others.
All that said, if you get him down and have a good top pressure game, as Michael McDonald has, there's lots of room for capitalization. McDonald took a 2 year break between his last 2 fights, spending more than enough time rehabbing his right hand. After that layoff, he came back in January of this year to beat Masanori Kanehara via R2 RNC.
McDonald has the technical striking advantage as well. Where Lineker throws haymakers with minimal setup, Mayday utilizes a solid jab and peppers away with punches in bunches. He's also got a very durable chin, having only 1 TKO loss on his very respectable 17-3 record.
Michael McDonald via Decision
---
I am a promoter at DraftKings and am also an avid fan and user (my username is crooklyn949) and may sometimes play on my personal account in the games that I offer advice on. Although I have expressed my personal view on the games and strategies above, they do not necessarily reflect the view(s) of DraftKings and I may also deploy different players and strategies than what I recommend above.