UFC Fight Night 88 goes down this Saturday night at Mandalay Bay Events Center in Las Vegas, Nevada, and it's an action-packed card that features a number of the most exciting up-and-coming fighters in MMA. The card might not have any superstars on it, but it features a bunch of fighters who could be stars in the future, and because of some solid matchmaking, it will be a must-watch card that airs live on FS1.
Here are the top five things you should watch out for this Saturday night.
Two of the most exciting young stars in the sport meet in the main event of UFC Fight Night 88 as Brazil's Thomas Almeida fights American Cody Garbrandt in what has the potential to be a "Fight of the Year". The 24 year old Almeida is 21-0 in his MMA career with 20 finishes to his name. He is already 4-0 in the UFC, winning a Performance of the Night bonus in all of his UFC fights. He is truly one of the most exciting fighters in the sport and could break into superstardom very soon. As for Garbrandt, he is also 24 and similar to Almeida he is also undefeated in MMA with an 8-0 record (3-0 record in the UFC), and he has finished seven of his eight wins. The two have combined for 23 knockouts out of their combined 27 finishes and with a potential bantamweight title shot on the line, fans should expect nothing short of an absolutely amazing fight between two young fighters getting a well-deserved push in their first-ever UFC main event.
---
Former UFC bantamweight champion Renan Barao had a very hard time cutting to 135 lbs and after having had enough of draining himself to make weight, he decided to move up to 145 lbs. In his debut in the new weight class, he will take on long-time veteran Jeremy Stephens in what should truly be a violent war between two devastating strikers. Still just 29 and smack dab in his prime, Barao went 8-2 in the bantamweight division with his only two losses coming to T.J. Dillashaw. Barao is a devastating striker on the feet, has an underrated submission game, and has solid wrestling to boot. If he can put it all together in his new weight class, don't be surprised if he's fighting for the featherweight title in the next year or two.
---
Rick Story just might be the most underrated welterweight in the UFC, and after over a year away from the cage he makes his comeback against Tarec Saffiedine in an important fight in the UFC's 170 lb division. Story has been fighting in the UFC since 2007 and has compiled an impressive 11-6 record in the Octagon while fighting the best fighters in the division. He holds a key win over former UFC welterweight champion Johny Hendricks. Although Story hasn't fought since October 2014, he is still on a two-fight win streak, and the last time we saw him he earned a huge upset win over Gunnar Nelson. Story is one of the division's toughest fighters, and at 31 years of age he is still in his prime. If he can stay healthy, he can certainly make a title run at 170 lbs with a win over Saffiedine.
---
Former featherweight contender Erik Koch hasn't fought since May 2014, and on his return to the Octagon he will take on Shane Campbell in what should be an exciting standup fight. Koch, who now fights at lightweight, was once considered a legitimate challenger to former UFC featherweight champion Jose Aldo, but after suffering numerous injuries he has really fallen on hard times and is now just an afterthought. But, he's only 27 and with his combination of power punching and a slick ground game, he can make some noise in the 155 lb division. His days as a title contender are likely long over, but he's still very capable of putting on exciting fights for the fans.
---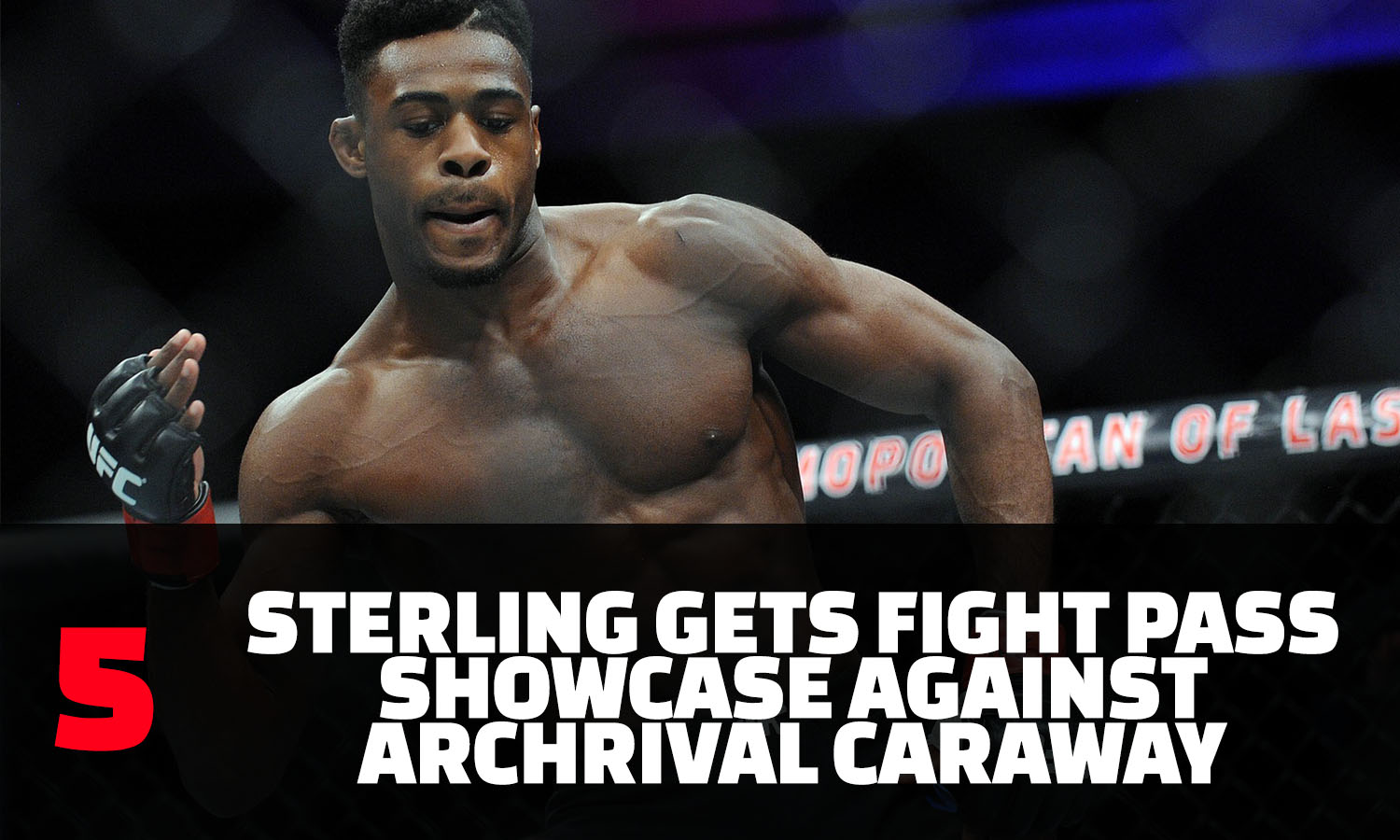 One of the top-five ranked bantamweights in the UFC, Aljamain Sterling will put his undefeated 13-0 record on the line when he takes on archrival Bryan Caraway in the main event of the Fight Pass card. Although some fans saw Sterling fighting on Fight Pass as an insult to him, the truth is the UFC is pushing Fight Pass very hard, and showcasing the online portion of this card is a pretty big deal for the 26-year old New York native. Sterling, who is 4-0 in the UFC with three-straight finishes, is being touted as a title contender at 135 lbs. Sterling and Caraway have sparred on Twitter for what seems like forever, and the fans are sure to be treated to a heated battle when they meet at UFC Fight Night 88.