Sunday afternoon, Glasgow, Scotland will host a UFC event for the second time in the promotion's history. Fight Night 113 has a host of local and international talent for fight fans hungry for combat action. From bottom to top, the bout sheet is filled with intriguing match-ups that will no doubt entertain the masses.
Of particular interest, at least to me, are the Calderwood/Calvillo and Felder/Ray bouts. Talk about great matchmaking! Let's not forget the main event, either. Gunnar Nelson takes on Santiago Ponzinibbio in the main event marking the second time the Icelandic grappling god has headlined a card. Any way you slice it, the event is good.
Now that we've got the niceties out of the way, let's get down to the nitty-gritty, the underdog action. You all know the routine, I select four fighters I feel have the most potential to upset the favorites, and then I provide a brief breakdown. In the immortal words of the legendary Bruce Buffer, "It's TIME!!"
Cynthia Calvillo $8,800 / Joanne Calderwood $7,400
Calvillo, a Team Alpha Male product, is a gifted grappler with a pristine 5-0 professional record. She scored submissions in both her UFC bouts, but they were over regional level competitors. While I don't see much of a downside to Calvillo, the experience edge is where I feel she'll be outmatched.
Calderwood is Muay Thai striker with a marvelous clinch game and the best front push kick (teep) in the business. If Calvillo's cardio is even slightly off, those push kicks will take the wind right out of her sails, especially since "JoJo" launches them frequently. Her knees and elbows in the clinch are particularly brutal and have produced TKO dividends.
This will be a close contest, but I believe Calderwood has the necessary tools to grab the W.
Joanne Calderwood via
DEC
---
Khalil Rountree $8,500 / Paul Craig $7,700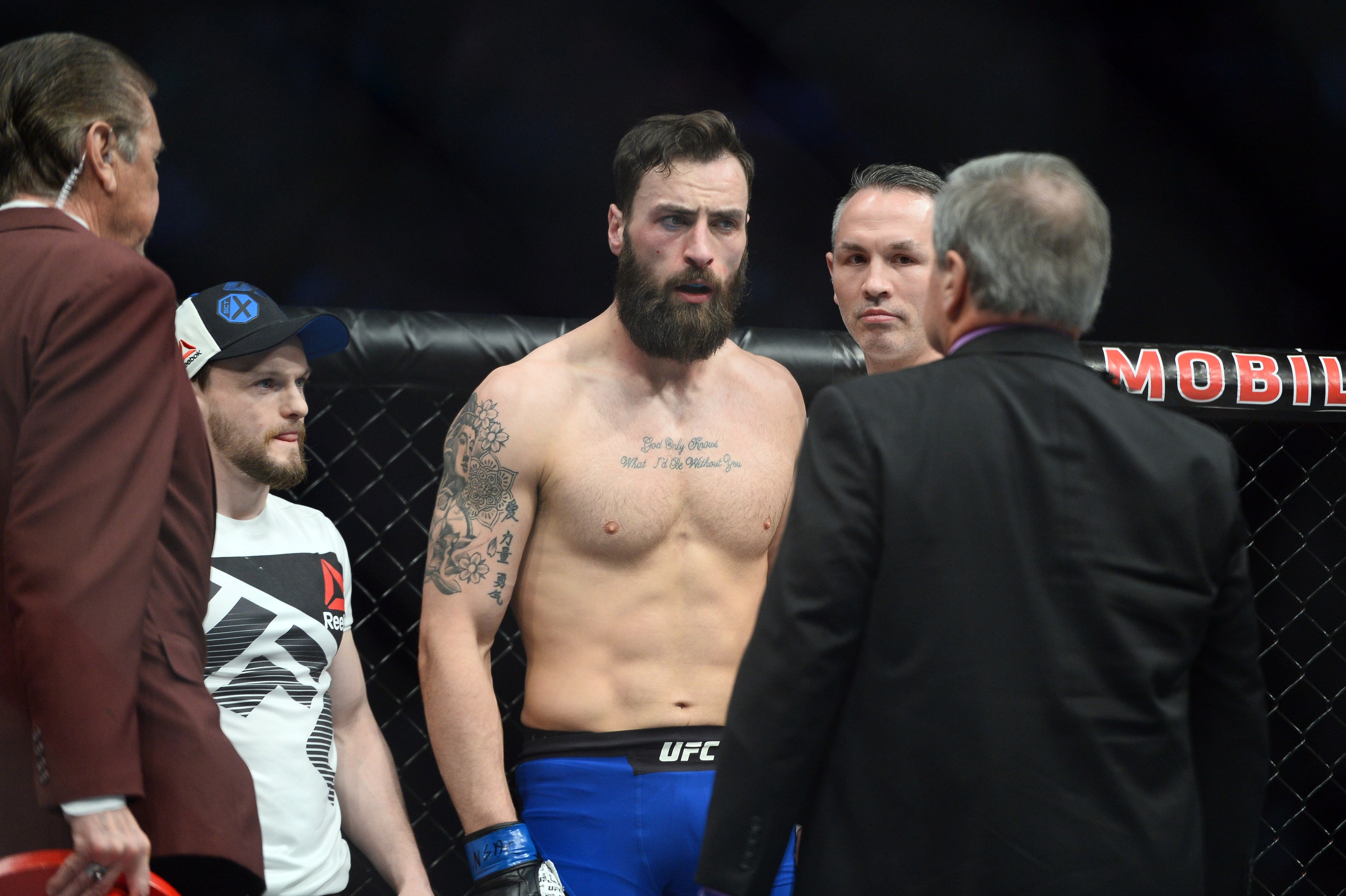 Rountree is the human incarnation of a wrecking ball. His power is undeniable, and if he catches you square, you're going down. He throws every punch like it's coming from outer space, but when the fight hits the ground, and it will, Paul Craig has a distinct advantage.
Both men share a common opponent in Tyson Pedro, and both were finished by him, but there's no shame in that, as Pedro is a beast. Craig is the more well-rounded athlete here and is the owner of eight submissions from his nine wins. How did that ninth win play out, you ask? That was a TKO. As a matter of fact, Craig has never seen a round three in his career.
Rountree only does well when the fight is standing. Craig manages to make the most of the fight wherever it goes, and I think that will make the difference here.
Paul Craig via
SUB
---
Danny Roberts $9,100 / Bobby Nash $7,100
Both Danny Roberts and Bobby Nash are coming off big knockout losses, Roberts to the heavy-hitting Mike Perry and Nash to the Chinese phenom Li Jingliang. This fight is the path to getting back in the win column for one of these combatants, both of whom possess plenty of weapons to get the job done.
Roberts has plenty of power and submission savvy, but his biggest win is over Dominique Steele who doesn't have the most solid defense. Nash has seven knockouts with four coming inside the first round. His more than capable wrestling base likely won't be the deciding factor here, as Roberts is a very good grappler, but his willingness to engage in an all-out war warrants a second look. His game attitude shone brightest in the Jingliang fight, and I think it will see rewards in the shape of a W in this fight.
Bobby Nash via
DEC
---
Leslie Smith $8,400 / Amanda Lemos $7,800
Leslie Smith is one of the most tenacious, unrelenting fighters in the sport. She's a bit of a go-for-broke brawler, but her striking is solid. She'll enter the fight with a huge, five-inch height advantage which could make for a tricky fight for both women.
Lemos comes into this fight as a late replacement riding a 6-0-1 record, and also carries a striking-heavy skill set. Both women prefer to keep the fight on the feet, so expect a thriller. One might think that the height disparity will play a significant part in this contest, but Smith isn't the best at using it, as seen in the Rin Nakai fight.
To me, this one is going to be very close, but Lemos has a great chance of snagging the victory.
Amanda Lemos via
DEC
---
I am a promoter at DraftKings and am also an avid fan and user (my username is crooklyn949) and may sometimes play on my personal account in the games that I offer advice on. Although I have expressed my personal view on the games and strategies above, they do not necessarily reflect the view(s) of DraftKings and I may also deploy different players and strategies than what I recommend above.