It's hard to believe, but the UFC is churning out two events this weekend, and Friday night's UFC Albany card marks the 102nd in their Fight Night series. Now that professional MMA is legal in NY, we can expect to be treated to events all over the Empire State.
This is the second event in a little over a month in NY, and the fight roster reflects plenty of talent local to the state. On paper, the card looks extremely modest, but there are some hidden gems in there that will likely bring plenty of excitement and action.
By now, you all know the drill: I select four fighters — underdogs that I feel have the potential to upset the favorites. From there, I provide a brief breakdown of their skillset, as well as their opponents. These athletes represent a great opportunity to clean up on points for your fantasy teams.
Let's get started.
Andrew Sanchez $8,700 / Trevor Smith $7,500
Andrew Sanchez is on the upswing and is looking to keep his ascension moving. He's a good wrestler and a powerful striker, and represents one of the better TUF winners. He's good on the counter, but his best work comes when he's grinding his opponents out on the ground.
Trevor Smith has been defying the odds for a while now. At nearly 36, Smith is a seasoned veteran with tons of experience under his belt. He's a very good grappler and also does well in pressure situations against the cage. He throws plenty of knees and elbows in the clinch and is a capable wrestler. He'll also carry a distinct size advantage here.
This is very close fight, but I'm going with Smith, mainly because I like that he keeps defying the odds.
Trevor Smith via
DEC
---
Gerald Meerschaert $8,600 / Joe Gigliotti $7,600
Gerald Meerschaert is a white hot regional prospect that's been fighting for nearly a decade. He started turning heads a few years ago, and is now on an impressive 9-1 run. He's a grappling ace and is very aggressive. He's defensively porous, mainly due to all that aggression, so he's found himself on the receiving end of a submission from time to time.
Joe Gigliotti should probably be fighting at welterweight, as he is pretty small for 185, and it showed during his fight with Trevor Smith. Despite that, this Jersey kid is an athletic talent with a great blast double and excellent pop in his striking. He's 23-years-old, so he's still a little green, but the sky is the limit for this young man, and I think he turns it around in this fight.
Joe Gigliotti via (T)KO
---
Randy Brown $8,200 / Brian Camozzi $8,000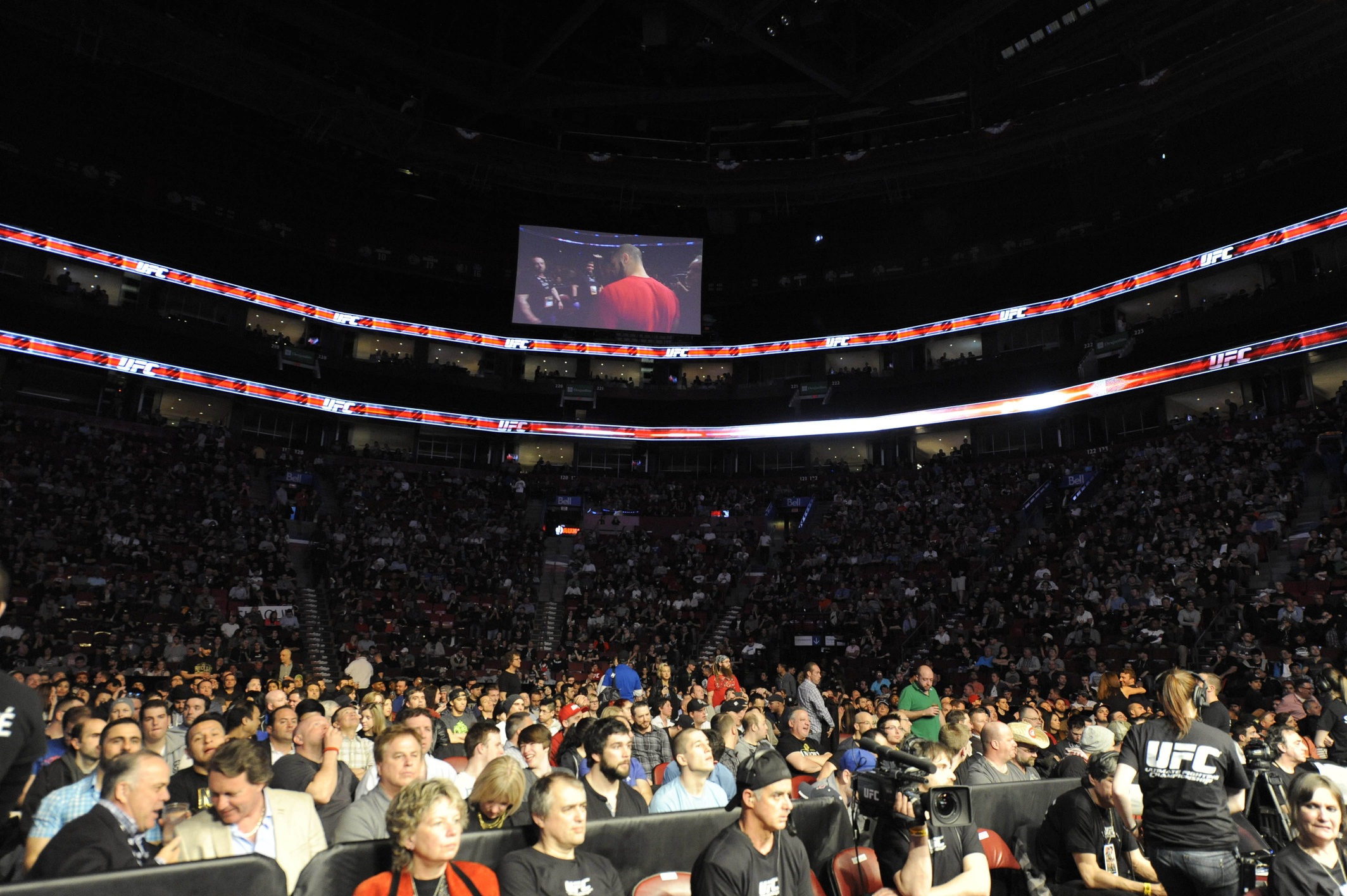 Randy Brown is a natural athlete with a massive frame and crazy-long reach (78"). He's got excellent power and is as fast as a cobra striking its prey. He's not great on the ground, but he's still a young, developing talent.
Brian Camozzi, younger brother of UFC favorite, Chris Camozzi, is also a big, rangy fighter, with several athletic gifts of his own. He thrives in the clinch and has devastating knees when he has you tied up there. He's as strong as an ox and has a good submission game, which is where I think this fight will be won.
Everyone I've spoken to has expressed that this fight could go either way, but I disagree. This is the one I'm most sure about on the card.
Brian Camozzi via
SUB
---
Justine Kish $8,300 / Ashley Yoder $7,900
Justine Kish is a very talented athlete with plenty of upside. Her kickboxing/Muay Thai is out of this world, which makes her a deadly striker in MMA. She's very technical, and combined with fierce aggression and serious power, she's a nightmare for almost anyone they put in front of her. She has very porous defense, though, and she's coming from a long layoff of nearly a year.
Ashley Yoder doesn't have the striking credentials that Kish has, but she's got good combinations and decent pop in her jabs. She shines on the ground and is a slick grappler with good scrambles and a potent guard. She's capable of explosive sweeps and that explosion extends to her takedown attempts, as well.
Kish's aggression is the X-factor here, and I think it will be just what Yoder needs to score the win off her.
Ashley Yoder via
SUB
---
I am a promoter at DraftKings and am also an avid fan and user (my username is crooklyn949) and may sometimes play on my personal account in the games that I offer advice on. Although I have expressed my personal view on the games and strategies above, they do not necessarily reflect the view(s) of DraftKings and I may also deploy different players and strategies than what I recommend above.