DraftKings players will need to get up early to take in UFC Fight Night, and they'll also need to have UFC Fight Pass. Prelims start at 5AM ET and the main card at 8AM ET. You'll get to see former champ Benson Henderson take on Jorge Masvidal and not one, but two Dong Hyun Kims. Let's break it down.
Jorge Masvidal ($8600) vs Benson Henderson ($10800)
After consecutive losses to Donald Cerrone and Rafael dos Anjos, Benson Henderson got back to his winning ways with a dominant performance over Brandon Thatch. This is an incredibly important fight for Henderson, as his UFC contract concludes after this bout. Masvidal has won four of five, but his UFC wins have come against the middle tier of the division. He's one of the better defensive fighters in the game, taking little punishment on the feet with good takedown defense and a solid guard. I like Henderson to take this fight, but only via decision. Masvidal is an extremely tough out.
Pick: Henderson by decision
---
Dong Hyun Kim ($11100) vs Dominic Waters ($8300)
The first of two Dong Hyun Kims on the card, "The Stun Gun" is the #7-ranked welterweight in the UFC. Simply put, he does not lose to fighters like Waters. He's a top-10 welterweight fighting a guy who has one UFC fight, and it was a loss. Waters landed just 13 strikes over three rounds in that bout. Kim will finish Waters. He'll be highly owned, which is the only negative about playing him.
Pick: Kim by KO/TKO
---
Yoshihiro Akiyama ($10200) vs Alberto Mina ($9200)
After four consecutive losses, "Sexyama" took two years off then reinvented himself as a welterweight. He beat Amir Sadollah in his debut at 170, and now gets Alberto Mina, a black belt in both judo and BJJ. Mina won his UFC debut in August and picked up a performance bonus for his efforts. He's very dangerous in all facets of the game. Akiyama has not fought in over a year and he is now 40 years old. I'm getting a strong stench of an upset here, with the ferocious Mina putting Akiyama to sleep with a submission. Akiyama loves the ground game, but he'll find it's a bad place to be with Mina.
Pick: Mina by submission
---
Sam Sicilia ($8900) vs Doo Ho Choi ($10500)
Doo Ho Choi, aka "The Korean Superboy," will be fighting in his homeland of South Korea. He needed just 18 seconds to finish Juan Manuel Puig last November in his UFC debut. He has 12 wins, nine by way of knockout. Sicilia loves slugfests, and he is willing to take shots to deliver his own. That won't work here. Choi will knock out Sicilia early in the bout.
Pick: Choi by KO/TKO
---
Dongi Yang ($9400) vs Jake Collier ($10000)
You don't get the nickname "The Ox" without being a beast of a man, and that is exactly what Dongi Yang is. He's back for his second stint in the UFC, and recently knocked out former UFC fighter Dennis Hallman in his first fight in over two years. He has 12 wins, all of them finishes with 11 by way of knockout. Collier 1-1 in the UFC, the lone win a split decision victory over Ricardo Abreu. Collier will try to take Yang down, try being the operative word. Yang packs big power and will rock Collier at some point in the fight, pouncing on him with more strikes to get the finish. Welcome back to the UFC, Ox.
Pick: Yang by KO/TKO
---
Yui Chul Nam ($8900) vs Mike de la Torre ($9600)
The great nicknames continue with Yui Chul Nam, "The Korean Bulldozer" going up against Mike de la Torre. It would seem it's win or go find a new promotion for de la Torre, who has just one win in four UFC fights. He's suffered very early first round knockouts in two of those bouts, though one was overturned after Brian Ortega failed a drug test. I keep thinking back to Nam's fight with Kazuki Tokudome, a fight that saw Nam land early and often. He won't knock de la Torre out, but I do like him to win. The question here is if 50 or so FPS is worth $8900 in salary. I'll pass.
Pick: Nam by decision
---
Leo Kuntz ($9300) vs Tae Hyun Bang ($10100)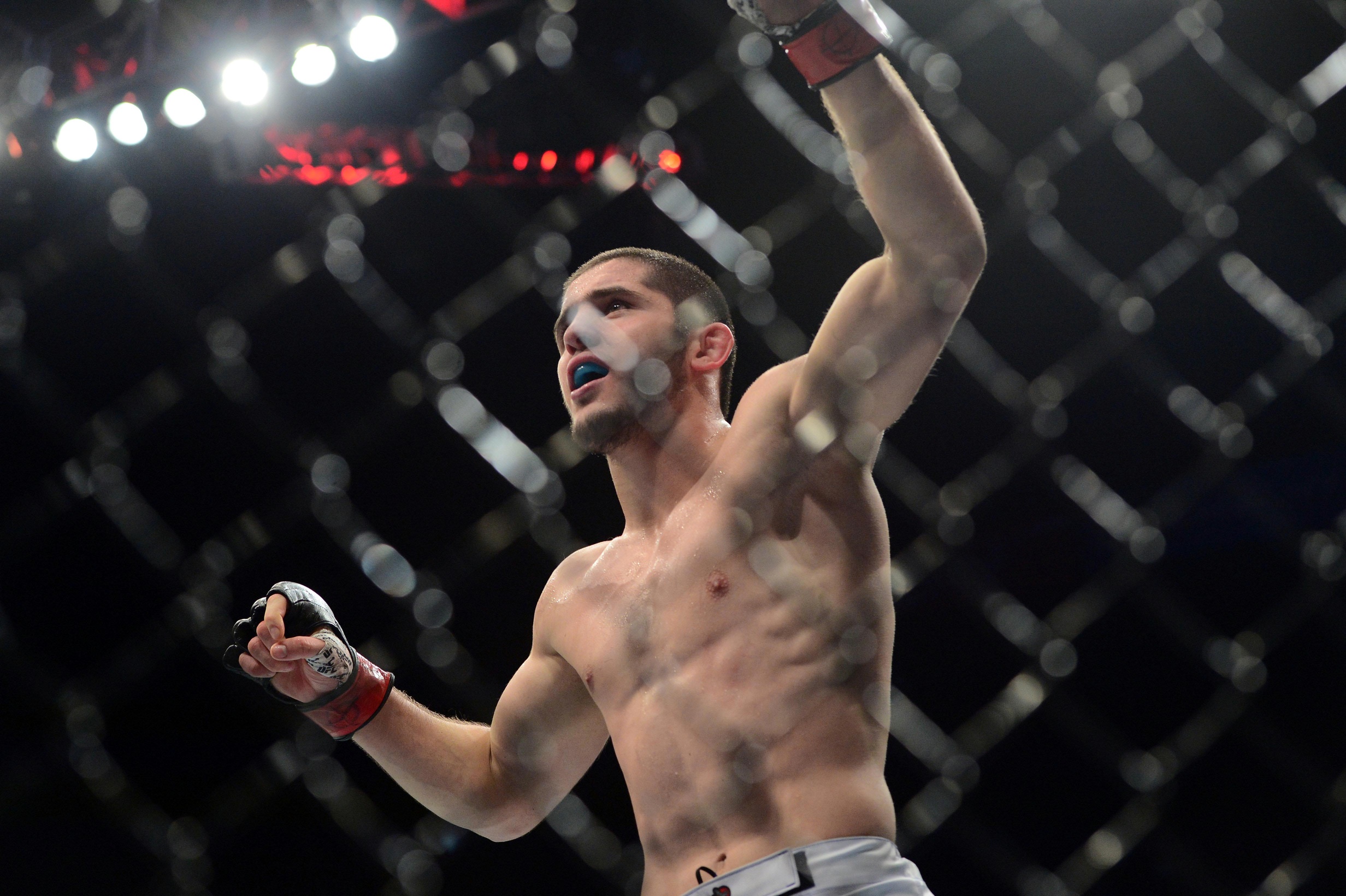 I don't like this fight at all from a DFS-standpoint. Kuntz did little to nothing in his UFC debut, and Bang is a low-volume striker, albeit with good power. But Bang has also been taken down nine times in his first two UFC fights, and submitted in his most recent fight. This has all the markings of a slow, grindy fight where DFS points are at a minimum. I like Bang to win but it will be by decision, and not worth the $10100 in salary.
Pick: Bang by decision
---
Cortney Casey ($10300) vs Seohee Ham ($9100)
Both fighters have one UFC fight. They both fought Joanne Calderwood and they both lost. It wasn't for lack of effort or heart, which will be seen when they put on a "Rock 'Em, Sock 'Em Robots" brawl on Saturday. Based on what I saw in their debuts, I like Casey because she has reach, height and power advantages. Look for Casey to spoil Ham's quest to win in front of her hometown fans.
Pick: Casey by KO/TKO
---
Yao Zhikui ($9000) vs Fredy Serrano ($10400)
Serrano is the former Olympic wrestler who showed off his power in his UFC debut, knocking out Bentley Syler. This can go two ways: Serrano uses his wrestling to suffocate Zhikui over three rounds, or "Bam Bam" shows off his power again and knocks out Zhikui. I think it will be the latter.
Pick: Serrano by KO/TKO
---
Marco Beltran ($8800) vs Guangyou Ning ($10600)
Two former international TUF opponents do battle in the bantamweight division. Ning has been near flawless in his UFC stint, knocking out his opponents on the TUF show, then winning his first two UFC fights. His last fight was a nice finish of Royston Wee. While he has power he has also been able to get his opponents to the ground, something he should be able to do against Beltran. Either way it adds up to a Ning victory. But this prediction here is a KO.
Pick: Ning by KO/TKO
---
Dong Hyun Kim ($9500) vs Dominique Steele ($9900)
The second of two Dong Hyun Kims on the card, this is the non-ranked Kim. It's also the Kim that will lose on this card. Steele will smother Kim to open up this event. It probably won't be pretty and there won't be many DFS points, but it will be a win for Steele. He has way too much experience to drop one here.
Pick: Steele by decision
---