Here's an early look at the percentage owned numbers for The Open Championship Millionaire Maker at DraftKings this week. We'll have more stats and metrics to look at throughout the weekend, be sure to follow @DKPlaybook on Twitter for the latest updates!
FOLLOW ALONG WITH THE MILLIONAIRE MAKER HERE
Top 25 Percentage Owned Players
British Open Percent Owned Export
Percentage Owned Charts
1 – Chart 1 shows Percentage Owned stats for all golfers priced over $9000 at DraftKings this week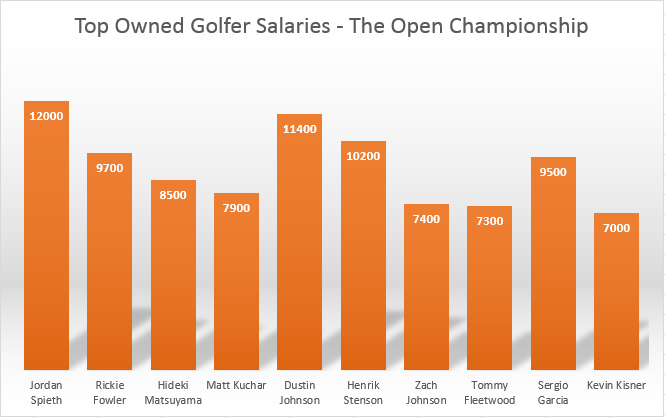 2 – Chart 2 shows DraftKings salaries for the Top 10 highest owned golfers this week.