There is a lot of information to digest when researching for golf. Course characteristics can tell us whether we want to favor long hitters, great putters or the best scramblers. Weather is crucial as strong wind early on Thursday would mean we want players teeing off later in the day. Figuring out exactly how good a golfer is relative to his DraftKings salary and the field sounds simple but is an obvious key.
The two topics I normally focus on in this weekly article are course history and recent form. However, course history doesn't really apply this week at Oakmont because it's not a normal Tour stop and hasn't hosted a U.S. Open since 2007. So I'm going to discuss recent form in an expanded way, highlighting golfers playing both well and poorly coming in. It doesn't mean this form will hold at the extremely difficult test that is Oakmont, but we do know that good recent form correlates significantly with DFS success.
RECENT FORM

:

THE GOOD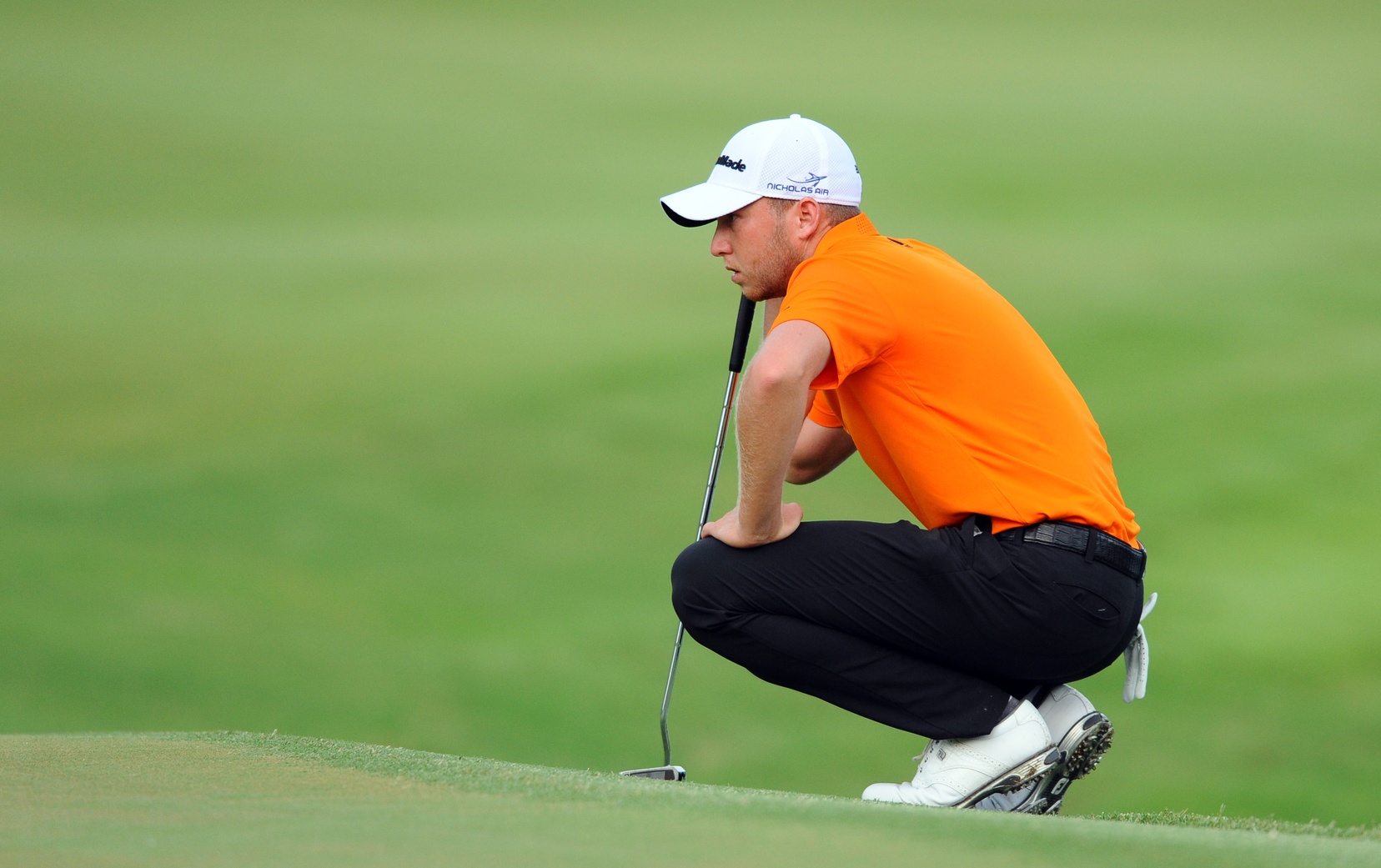 1. Daniel Berger, $7,200
From a game theory perspective, perhaps Berger is a fade in tournaments this week. There's reason to fear an emotional and physical let-down following his first career PGA Tour win coupled with likely high ownership due to that win. But we can't deny that Berger, just 23 years old and the 2015 PGA Rookie of the Year, is in excellent form. He hasn't missed a cut since February, has been in the top-20 in six of his last seven events, has four top-10s during that time and breezed to a win at St. Jude last Sunday.
2. Retief Goosen, $6,300
I highlighted Goosen in this space last week and he responded with a T12th-place finish at the FedEx St. Jude. That gave him 11 straight made cuts and three straight top-15 finishes (Wells Fargo, The PLAYERS, St. Jude). So even though Goosen is 47 years old, he's among the hottest players in the field relative to his bargain-basement salary.
3. Matt Kuchar, $8,500
There's a good case for Kuchar as the hottest golfer on the planet right now. He's finished third, third, sixth and fourth in his last four events, a stretch that includes two impressive performances against tough fields (The PLAYERS and Memorial). Kuchar's price also sticks out as he's the 14th-most expensive golfer despite having the eighth-best long-term adjusted round score. I suspect he'll be among the highest-owned golfers this week.
4. Jason Dufner, $7,200
Like many Tour regulars, Dufner took last week's St. Jude off. It was a deserved break after playing four straight weeks, making four straight cuts and booking one top-10 (Dean & DeLuca). Dufner's long-term adjusted round score of 69.6 is excellent for a player in the $7K price range, so we're not just talking about a guy who got hot over the last month. He's right there with J.B. Holmes and Daniel Berger as strong value plays.
5. Lee Westwood, $7,700
The European Tour players will likely come with lower ownership simply because most the field isn't as familiar with them. But Westwood has been hot across the pond, booking an 8th, 15th and 10th in his last three events over there. That came on the heels of a 2nd-place finish at The Masters in April. Since Westwood costs slightly more than very chalky plays like Daniel Berger and J.B. Holmes, he'll be even more lower-owned than usual.
---
RECENT FORM

:

THE BAD
1. Justin Thomas, $7,400
Yes, Thomas finished third at The PLAYERS on the back of a final-round 65. But he also missed the cut at Memorial, missed the cut at Wells Fargo and finished 75th at The Heritage. Thomas' recent adjusted round score of 71.1 is worst among players who cost $7,000 or more this week.
2. Smylie Kaufman, $7,000
Both Kaufman and Justin Thomas went on the now-famous spring break trip in late-April along with Jordan Spieth and Rickie Fowler. But it's just a coincidence both Kaufman and Thomas are on this list of guys playing poorly – I think. Since blowing up with an 81 on Sunday at The Masters, Kaufman has gone missed cut, missed cut, missed cut, 20th. It's tempting to find pivots for tournaments in this $7K range, but Kaufman is a tough sell right now.
3. Jim Furyk, $7,700
It's been a struggle for Furyk since he returned from his wrist surgery four events ago, as the veteran has gone MC, 35th, MC, 52nd. Even if the wrist isn't an issue, regaining his form is at the advanced age of 46. A straight-hitting par-machine like Furyk fits this course in theory (he finished tied for second in the 2007 U.S. Open here), but in practice it seems unlikely he'll be near his best.