WATCH: CHASE OR FADE – JON RAHM AND HAROLD VARNER
---
On PGA broadcasts, viewers will often hear announcers talk about the grain of the grass. When a golfer lines up a shot, they have to figure out if their shot is going to go with the grain or against it. As PGA DFS players on DraftKings, we have a similar set of decisions to make when "reading" a field of golfers. Each golfer has a particular style, a set of skills and deficiencies. In order to be profitable, we have to decide how a player's style fits with the course they are playing in a given week as well as how other golfers in the field will perform relative to each other. Finding strengths of a golfer that can counteract some of the difficulties of a course or that can take advantage of easier qualities of a course can help when you're building lineups.

This week's Wells Fargo Championship is moving to a new venue for 2017 to account for the PGA Championship being held at Quail Hollow. The PGA Tour will make its first ever stop at Eagle Point Golf Club which is a Par 72 track that will play just under 7,400 yards. Given the lack of course history data, we'll be working on a few assumptions to make picks this week.
With a course of this length, distance is always going to make approach shots easier for longer hitters. Par 5 Scoring is also a key stat when it comes to most Par 72 courses since there are four Par 5s and they usually provide the best birdie opportunities. For those looking to go against the grain, Par 3 Scoring can be an interesting stat to target on these above average length courses. Accuracy on Approach is also an important part of any course no matter how you slice it. Greens in Regulation will always equal scoring opportunities no matter what the scorecard tells you about a hole.
Going With The Grain

If you're talking distance, you need to start all the way up with Dustin Johnson ($13,000) and Luke List ($6,900) coming in at one & two on the Driving Distance leaderboard so far on tour this year. Dustin Johnson is coming off a WD at the Masters because of a back issue, but by all accounts, he looks ready to go. He will force DraftKings players into an interesting decision though, as $13,000 is a steep price to pay. Luke List has been at or near the top of ownership levels in his last few events and he hasn't really paid off.
In addition to distance, Par 5 Scoring is always an important stat to target on a long par 72 course like Eagle Point. Since his win at the Farmers, Jon Rahm ($11,000) has finished no worse than 27th in any of the tournaments he's started. The Official World Golf Rankings are a bit of an odd system to figure out. But if you just account for the OWGR points he's earned in the number of events he's played in, Rahm would be second in the world right behind Dustin Johnson.
Jason Kokrak ($6,700) has been known to spray it off the tee a bit. His average drive is going a shade over 303 yards, though, which has led him to 16th in Strokes Gained: Off The Tee. Kokrak played to a couple of top 25 finishes in the beginning of the season but he's struggled to make much noise in recent weeks. He's the type of player that won't cost you much and might be worth a flier in a tournament lineup.
---
Going Against The Grain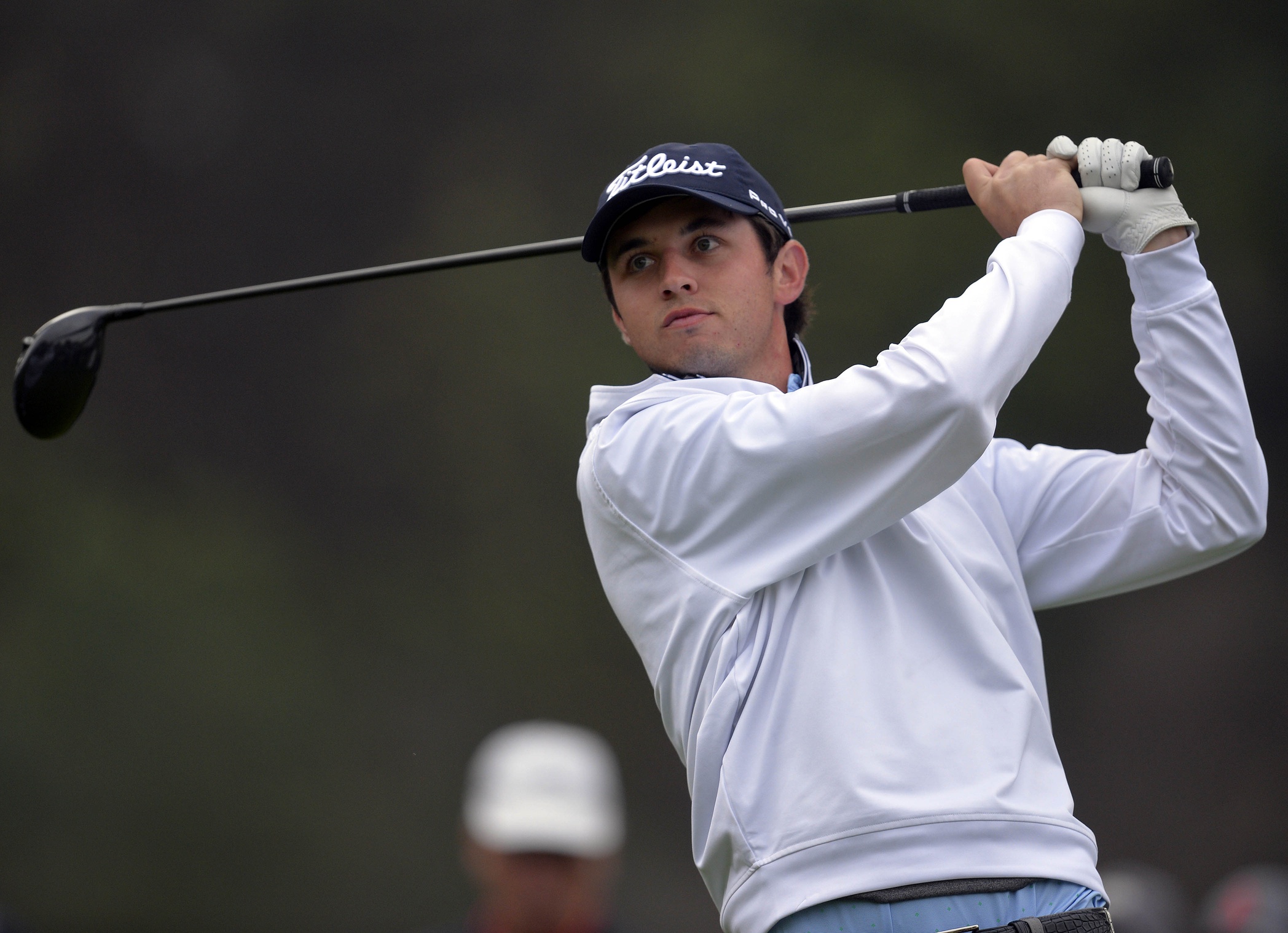 If you're looking for some players that can take advantage in situations where the bombers might struggle, look no further than their Par 3 Scoring and Strokes Gained: Approach. There are always going to be guys at the top that do just about everything well, but as we move down in salary it's possible to find accuracy specialists that we can use, regardless of the course.
J.T. Poston ($7,700) is on Tour because of his ability to score on Par 3s. Considering he's 189th in OWGR, it's impressive that he's 24th overall in Par 3 Birdie or Better scoring. Lucas Glover ($8,600) is worthy of consideration this week as well. His all-around game has been impressive this year, as he's currently 10th in Strokes Gained: Tee to Green. Glover is gaining most of his strokes on approach and should fit this course well. Combine his course fit with the fact that he's made 6-of-7 cuts, and he should be in plenty of lineups this weekend.
The winner of the RBC Heritage, Wesley Bryan ($9,100), is at a price we aren't used to seeing him up around outside of the Puerto Rico Open. He doesn't fit this course from a Driving Distance and Par 5 Scoring perspective. But, when you take into account his strengths, he might be able to make up for those deficiencies in other ways. Bryan is currently 17th in Strokes Gained: Approach and 26th in Strokes Gained: Around the Green. Add those stats to the fact that he's 26th on tour in Par 3 Birdie or Better, and he could be making up strokes where some of the stereotypical bombers will be losing them.
---
I am a promoter at DraftKings and am also an avid fan and user (my username is matt13jones) and may sometimes play on my personal account in the games that I offer advice on. Although I have expressed my personal view on the games and strategies above, they do not necessarily reflect the view(s) of DraftKings and I may also deploy different players and strategies than what I recommend above.