The PGA Tour remains in Asia with the WGC HSBC Championship in Shanghai. This means lineup lock will occur a bit earlier than usual, and as is always the case with WGC events, there is a smaller field with no cut. Below is a list of golfers I love, like, and hate for some help when building your lineups this week.
Golfers I Love
Rory McIlroy ($12,100) – It's hard not to love McIlroy this week knowing he's never finished worse than eleventh place at this event and is coming in having won the tour championship a month ago. While he is a bit pricey above the $12k mark, I think McIlroy is going to be worth every penny this week.
Paul Casey ($9,600) – Paul Casey is coming in with four top five finishes in five events and has finished eleventh or better in this event seven times in nine tries. Casey is not ordinarily a staple in my cash lineups but with the course history and recent form that Casey has coming into this week, I think he's safe enough to lock into cash.
Russell Knox ($8,600) – Russell Knox is the defending champion at this event, which ordinarily I actively try to avoid due to increased ownership, however Knox comes in at only $8,600 this week. I expect Knox to follow up his win last year with a strong performance this year and he's viable in both GPP and cash formats.
Ross Fisher ($7,800) – Statistically Ross Fisher doesn't stand out in any major categories, however the results have been there historically. Over the course of five appearances at this event, Fisher has racked up three top 3 performances. He's coming in with two second place finishes in three events on the European Tour and is a player I'll be targeting heavily.
Golfers I Like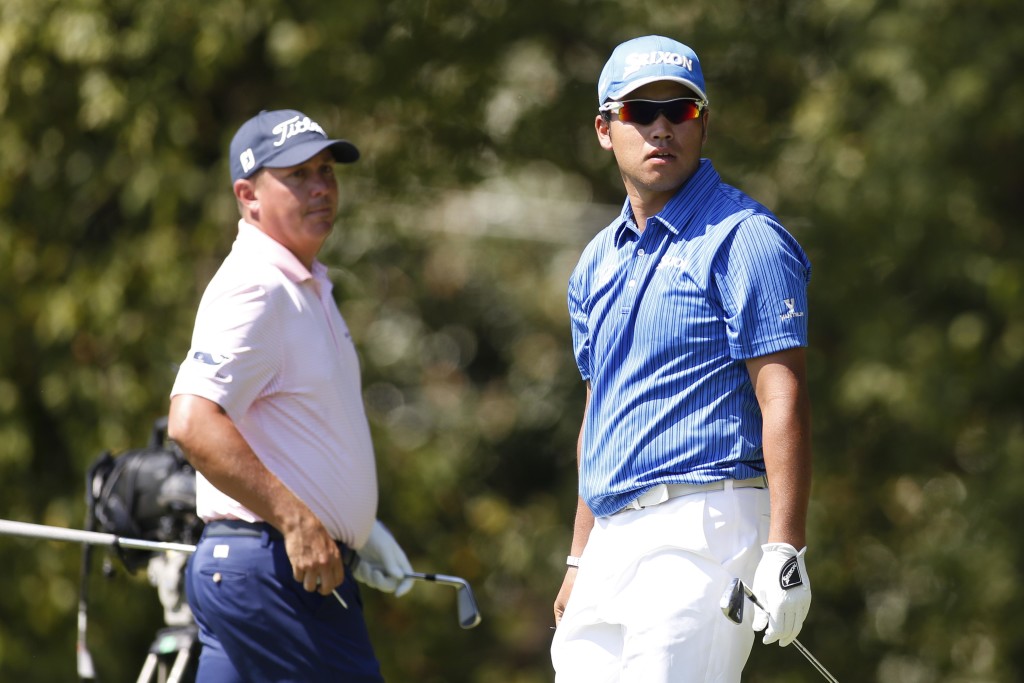 Hideki Matsuyama ($10,000) – Hideki is coming into this tournament in great form after a second place finish last week and a win at the Japan Open the week prior. He has been in Asia for nearly a month and should be well acclimated, and comes in nearly $2,000 cheaper than Rory. My only cause for concern with Hideki is his two WDs in three appearances here, but I don't think that is enough to keep me off him completely.
Justin Thomas ($9,300) – The early season has been kind to Justin Thomas historically and this season is no different. Prior to Justin Thomas' convincing win last week, he had finished top ten in two previous events. I'll be looking for that streak to continue this week in a no-cut event where I'll be targeting players like Thomas who can make a large number of birdies.
Danny Willett ($8,000) – This may be one of the largest pricing discrepancies I've ever seen in all my time playing fantasy golf. Danny Willet, as the ninth ranked golfer in the world, has almost twenty golfers above him in price.
Bernd Wiesberger ($7,700) – This is a rare opportunity to roster Wiesberger at a much lower price, and ownership than we are used to seeing week-to-week. If you play the Euro Tour regularly you are used to seeing five-figure salaries next to the name Wiesberger. Bernd has four straight top ten finishes worldwide and should go overlooked because of his lack of name recognition among the general public.
Golfers I Hate
Dustin Johnson ($11,900) – Let's be honest with ourselves, Dustin Johnson has a very realistic chance to win this tournament. At the end of the day you'll have to make some tough choices when building lineups, and with guys like Hideki and Paul Casey with such low salaries, it's going to be hard for me to stretch to Johnson. This hate is more a product of lineup construction rather than pure skill at this event.
Patrick Reed ($9,000) – At only $9,000, Patrick Reed is very enticing, but I am going to resist the urge to roster Reed too frequently. This seems like a big letdown spot for Reed who has been playing and traveling an awful lot. At this point his results are slowy fading week to week and it seems like he may be counting the days until he gets a break.
Gregory Bourdy ($7,000) – Bourdy was a golfer who made his way into many of my lineups on Euro Tour slates this past year, but I don't think I love the spot for Bourdy. In fact he is in the hate section because he's finished worse than 39th in five of six appearances at this event, and has finished worse than 33rd in five of six of his most recent events world-wide.
Bill Haas ($6,900) – Bill Haas just hasn't had good enough results recently to make me think he has a realistic shot at winning this event. In what is one of the more difficult fields of golfers in the last few weeks, Haas is not one I expect to find his way to the top of the leaderboard. It doesn't help that he's finished no better than 21st in this event historically either.
Do you have questions about golfers who aren't in this article? Get more weekly analysis and answers to any of your questions by following me on Twitter @BradMessersmith
---
I am a promoter at DraftKings and am also an avid fan and user (my username is IthinkIcan1) and may sometimes play on my personal account in the games that I offer advice on. Although I have expressed my personal view on the games and strategies above, they do not necessarily reflect the view(s) of DraftKings and I may also deploy different players and strategies than what I recommend above.