Golf's fifth major is over and done with resulting in another convincing wire-to-wire win for Jason Day. This week we move forward to the Four Seasons Resort in Irving, Texas for the AT&T Byron Nelson, where the field contains many of the world's top golfers. Below is a list of golfers I love, like and hate this week for help selecting golfers while building your lineups.
Golfers I Love
Dustin Johnson ($11,900) – If a name like Jordan Spieth had the recent form that Dustin Johnson does, he would probably be over $13,000 in salary. How do I know that? Because Jordan Spieth doesn't have anything close to Dustin Johnson's recent form right now and is priced at nearly $13k as it is. Dustin Johnson's putting scares most people off of him, but we have seen the likes of Steven Bowditch, Jason Dufner, Keegan Bradley, Sergio Garcia and Adam Scott win this tournament despite being labelled as sub-par putters.
Charley Hoffman ($10,800) – Charley Hoffman is coming off of his first missed cut in 15 weeks which will keep his ownership deflated. I will be more carefully considering the fact that Hoffman had 3 top 15 finishes and a win prior to the recent missed cut and 9 straight made cuts to boot. Look for Hoffman to bounce back in a big way this week, and consider him in your GPP lineups.
Brooks Koepka ($9,600) – Brooks Koepka reached his season long low in both salary and ownership last week at the PLAYERS Championship. I am going to look to take advantage of that fact and roster Brooks Koepka in a large percentage of lineups this week after a respectable 35th place finish last week.
"In terms of skill alone, Tony Finau is underpriced at only $8,100"
Tony Finau ($8,100) – Tony Finau has really piqued my interest this week with a 10th place finish in his only appearance at this event. He projects very well in my statistical model largely based on his approach shot ability from long distances. In terms of skill alone, Tony Finau is underpriced at only $8,100 and should be a great value option in GPP lineups.
Andrew Loupe ($6,600) – Andrew Loupe put on quite a show at the Wells Fargo with a first round 65, and with his week off during the PLAYERS Championship, I'm hoping it goes unnoticed. When Andrew Loupe has made the cut this year, his average finish has been nearly 15th place, and the difference in those made cut has been his Greens In Regulation (GIR). In made cuts this year, his GIR percentage has been nearly 15% points higher. On a straightforward course like TPC four seasons where we've seen first timers perform well consistently over the years, I would expect Andrew Loupe to hit greens this week which means it could be a top 10 upside type of week for the sub-$7k golfer.
---
Golfers I Like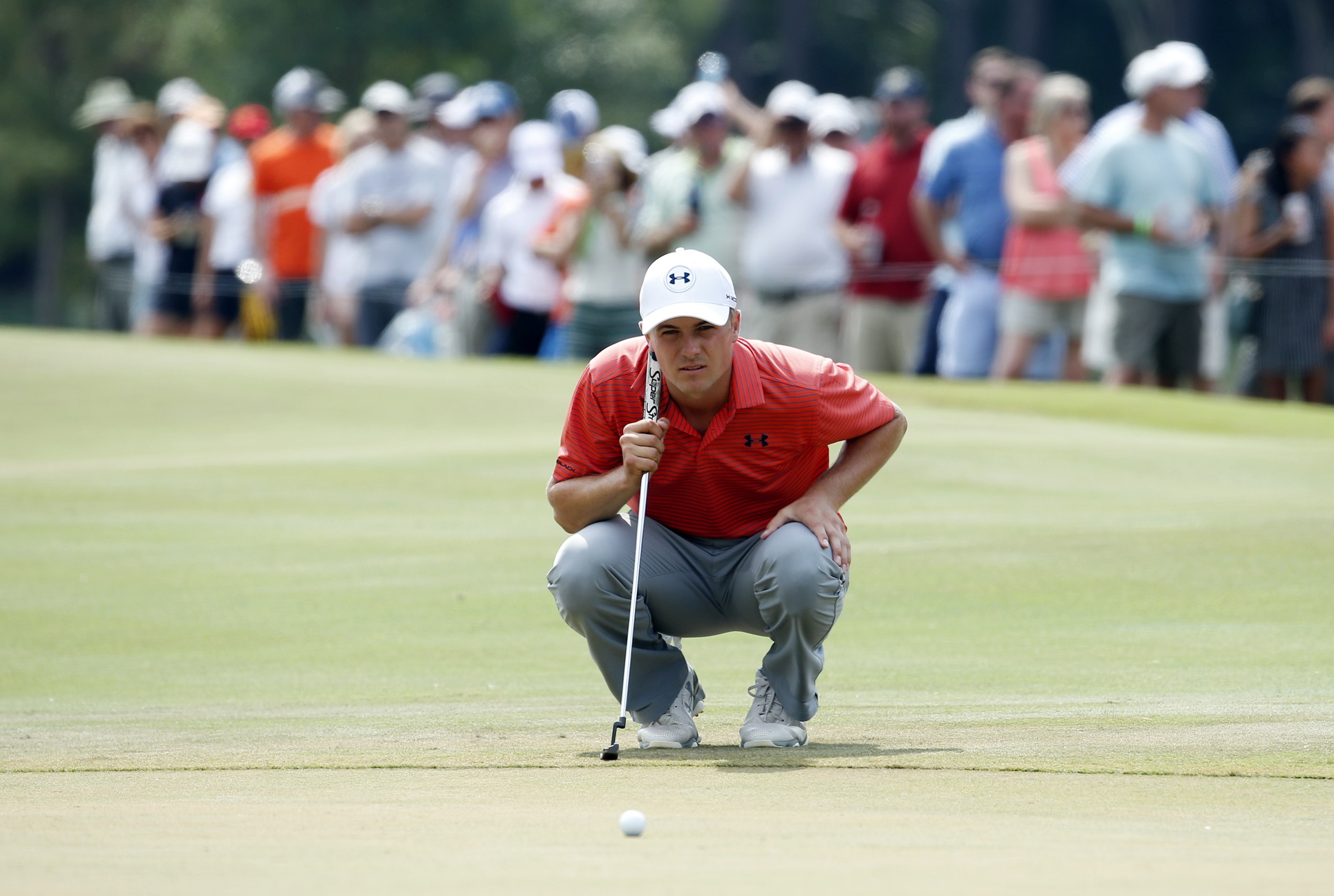 Jordan Spieth ($12,500) – Jordan Spieth is coming off a missed cut at the PLAYERS Championship and a stunning blow-up at the Masters. As such, I expect Jordan Spieth to be as low owned. However, Jordan Spieth is still one of the top golfers in the world and has a chance to win on any given week. This seems like a good opportunity to get a golfer with winning upside at low ownership with a chance to set you apart in GPPs in a big way.
Zach Johnson ($10,200) – Zach Johnson has had a win on Tour every year since 2007 with the exception of the 2011 season. So far Zach Johnson has yet to card a win through 2016, and I don't expect that to last. That being said Zach Johnson's recent form has me a bit concerned since we haven't really seen any flashes of greatness with a 67 being his best score since February.
Scott Piercy ($8,000) – 4 out of the last 5 events in Scott Piercy's recent history have resulted in top 30s or better. His game should suit TPC Four Seasons well, and his projection is great in my statistical model based on his high Birdie or Better percentage. The combination of these two things has me considering Piercy very strongly this week.
Will Wilcox ($7,000) – Will "the thrill" Wilcox has rapidly become fantasy's favorite golfer, and I think it's time to jump on board. With Wilcox holing out on the pronounced 17th green at TPC Sawgrass for the first hole in one since 2003, he was all over ESPN this week which should lead to fairly high ownership. But at this point, I'm going to embrace the ownership and jump on board the Wilcox train while he's hot.
"I wouldn't necessarily play Cejka in cash, but he makes a great

GPP

option this week"
Alex Cejka ($6,800) – Would it surprise you to know that Cejka is ranked 20th in All-Around Ranking above the likes of Bubba Watson, Charles Howell III and Hideki Matsuyama? Following his impressive 9th place finish last week at the PLAYERS Championship, this feels like a good spot to get Cejka at a low price with positive upside. I wouldn't necessarily play Cejka in cash, but he makes a great GPP option this week.
---
Golfers I Hate
Charl Schwartzel ($10,100) – Charl Schwartzel has certainly shown the ability to display incredible upside with his 11th and 3rd place finish at this event previously. However, Schwartzel had made cuts at the prior events in both of those finishes, and in both cases had several made cuts in a row coming in. This year, however, he has 5 weeks off and a missed cut as his most recent result. I don't like Schwartzel to return to his top 10 upside at this event.
"I landed on Leishman largely due to his inability to produce the immense upside we are seeking in this salary range"
Marc Leishman ($9,500) – I found it incredibly difficult to pinpoint a golfer in the $9k salary range to add to my hate list because there are definitely reasons to believe they will all perform well. However, I landed on Leishman largely due to his inability to produce the immense upside we are seeking in this salary range. His best finish in 7 events is 17th, while most others in this range have had top 10 finishes in this time frame.
Bryson DeChambeau ($8,300) – Bryson DeChambeu's ownership and price have continued to climb as his time in the spotlight has grown. However, I continue to ask myself if Bryson is any different than the golfer who was once $6,000 and relatively unknown. While I haven't come to a conclusion on Bryson's future just yet, I don't know that I trust him at $8,300 when there are options like Finau, Piercy, CH3 and Lee who have all shown the ability to pay off an $8k salary over the course of time.
Jhonattan Vegas ($7,100) – Jhonattan Vegas has made the cut twice in three showings at this event. However, he has finished no better than 69th. This course doesn't suit Vegas' game well, and I don't expect Vegas to continue his run of good showings.
Brendon Todd ($6,300) – Don't be fooled by the fact that Brendon Todd is a past winner here. When he won, he had some decent form coming in which is not the case this year. He has 11 straight missed cuts in a row coming into this week and just doesn't seem to be the same golfer as he has been in the past. It's possible he's suffering from an injury or is going through a swing change, but either way, that many missed cuts in a row is enough to keep me off him.
Do you have questions about golfers who aren't in this article? Get more weekly analysis and answers to any of your questions by following me on Twitter @BradMessersmith