The Open de France is taking place at Le Golf National. Let's get to the targets.
High Priced
Alex Noren ($10,000) – There are a couple of big names in the field this week, including rookie PGA sensation Jon Rahm, but I'm fine bypassing the top two options and starting with Alex Noren. The Swede has already won the biggest event in Europe thus far in 2017, and he seemed to finally figure out this tougher venue last season with his first top ten finish here (T8). Noren's course history here isn't as sparkly as some of the other players, but his transformation into a dominant player over the past year means we shouldn't weigh it as heavily with him either. Five wins in his last 34 starts on the European Tour means he should be given top priority at his discounted price.
Bernd Wiesberger ($9,800) – Wiesberger is my other favorite value among the big names this week. He's done very well at Le Golf National over the years, as he's six for six in made cuts and even won here in 2015 with a score of (-13) – the lowest winning score here since 2008. Wiesberger has been remarkably consistent all season with no missed cuts in 14 starts and a top 20 ranking in Greens in Regulation. Coming off his best ever U.S. Open finish, and another top-20 last week in Germany, I'd take the sub-$10K salary here on Bernd happily on DraftKings.
Chris Wood ($8,300) – Wood's a player to keep your eye on this week as he had really started to turn the corner prior to his missed cut at the U.S. Open. Le Golf National is a shorter track, however, that should be much better suited to Wood's eye than Erin Hills, and the fact he posted his best finish here in six tries last season, with a T11, shouldn't go unnoticed. Both of the Englishman's wins on tour over the past couple of years have come around this time of the season, so don't be shocked if he shows up here with a good week. At just over $8K, he's great value.
---
Mid Priced
Jamie Donaldson ($7,700) – Donaldson has been on the comeback trail recently, as he's now recorded T14 and T7 finishes over his last two Euro Tour starts. While he missed the cut here last season he had recorded T20-T5-T6 finishes at this venue prior to that and, in general, likes a tougher setup. While he's had consistency issues since injuring his hand over a year ago, the fact he's been close in his last two starts means he could be great value here for DraftKings given his course history. He's a great tournament option and could be lower owned based on his poor start to the year.
Fabrizio Zanotti ($7,300) – Zanotti cooled off a bit after his hot start to 2017 (which included a win in Malaysia), but he shouldn't go overlooked here as he has a nice history to fall back on. In his last five appearances at Le Golf Club National, Zanotti is 5 for 5 in cuts made and has a T9 and T20 finish to his name here in that span. The Paraguayan ranks 34th in Driving Accuracy and 23rd in Driving Accuracy making him look like a nice fit for a course which contains quite a bit of nasty rough and water on several holes. He's affordable and brings good upside this week.
James Morrison ($7,100) – While he's not the longest hitter on tour, Morrison should be fairly well-suited to this week's venue too, given that he still finds more fairways than most. The Englishman has also cooled off after his hot start to 2017, but he's still making cuts and comes in at a very affordable price-tag in DFS this week on DraftKings at barely over $7K. Morrison also has a decent course history at this event with a runner-up finish to his credit here from 2015 and a T7 from back in 2011. He fits the type of player we want to target for this week and shouldn't be overlooked at this price.
---
Low Priced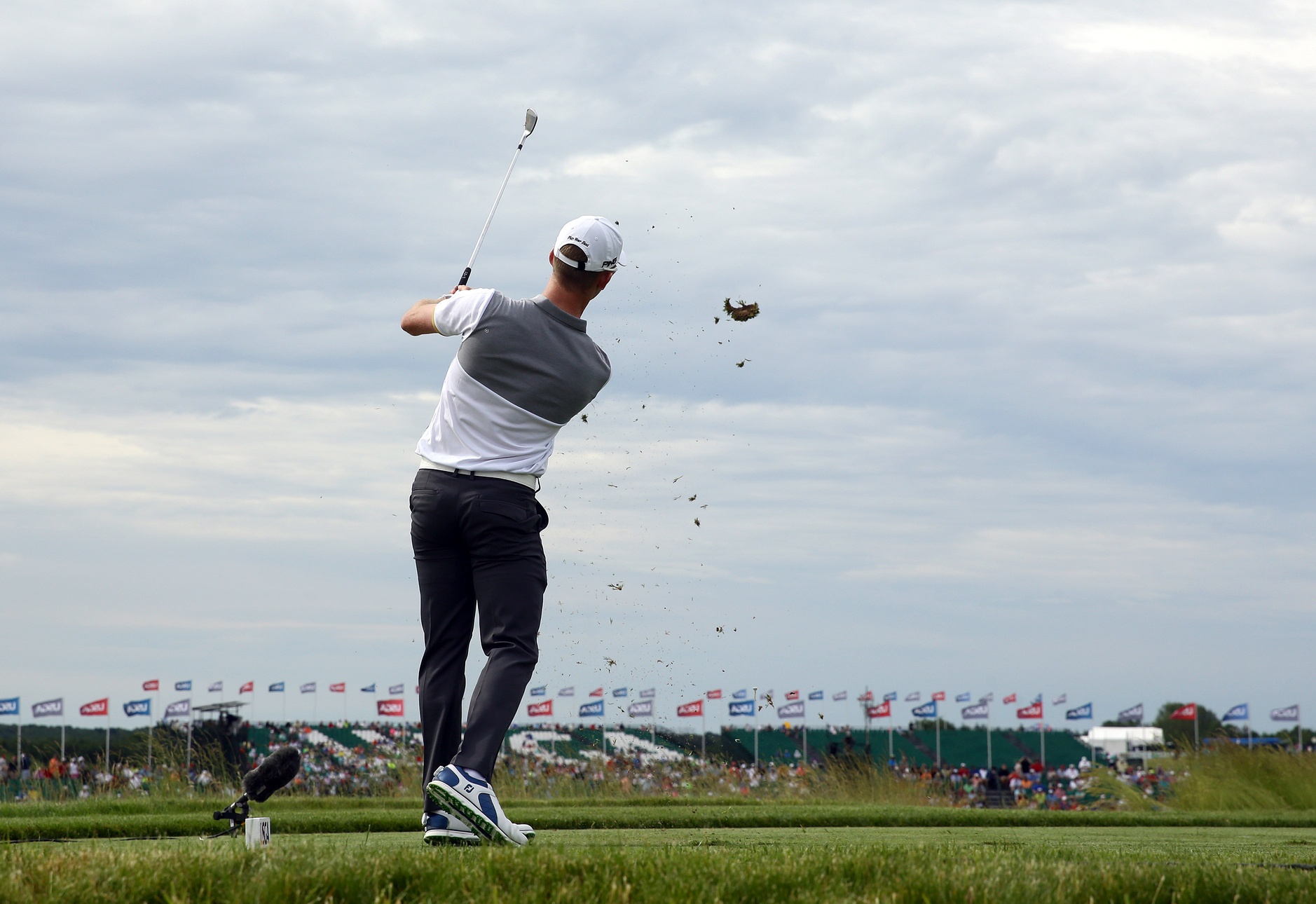 Brandon Stone ($7,000) – Stone is an excellent young South African who found his second Euro Tour win early this season and looks as if he's finally finding that similar type of winning form once again. Stone's now made four of his last five cuts and is also coming off his first made cut in a major, as he finished T32 at Erin Hills a couple of weeks ago. Stone was fifth at this tournament last season on his second showing here and should be coming in with good confidence this year after a couple of decent recent results. He's my favorite play at the $7K and under range this week.
Paul Dunne ($6,700) – Dunne doesn't have anywhere near the course history others in my column do this week, but I included him nonetheless because of two reasons. First, even though he's only played here once (MC last year), over time I feel like this should be a good venue for the talented Irishman as he's played well at both tougher and more open venues — like Le Golf National — over his short career thus far. Second, from a price perspective, he's simply too cheap for a player who has been in good form most of the year and who narrowly missed his first win at another tougher venue only a month or so ago. Dunne's a tad risky but carries good DraftKings upside at a venue he should take to eventually.
Gregory Bourdy ($6,700) – It wouldn't be the Open de France if I didn't pick at least one Frenchman. Bourdy is generally a consistent performer, who's been a tad up and down on the year but still has course history we should respect this week. Bourdy has finished inside the top-25 at this event over his last three starts here, and when he's on, hits a lot of fairways and greens, a good combo for any course but one that works even better at a tougher venue like Le Golf National. He's a good tournament option this week given this will be a bit of a home game for him.
---
I am a promoter at DraftKings and am also an avid fan and user (my username is wavegoodbye) and may sometimes play on my personal account in the games that I offer advice on. Although I have expressed my personal view on the games and strategies above, they do not necessarily reflect the view(s) of DraftKings and I may also deploy different players and strategies than what I recommend above.