Merch MVPs
NBA Memorabilia Record Breakers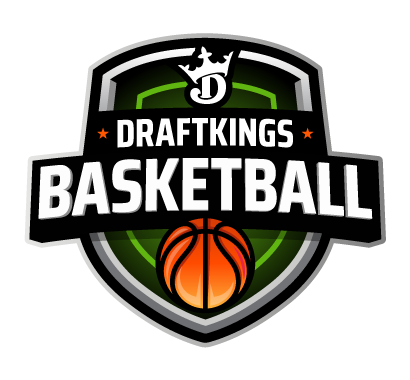 Merch MVPs
NBA Memorabilia Record Breakers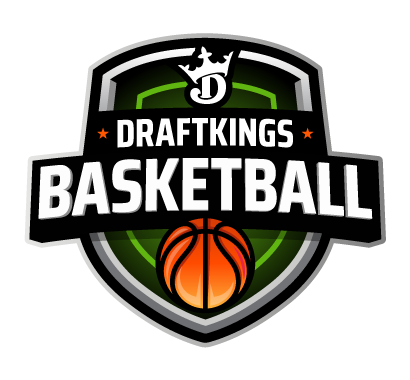 This is the year of record-breaking basketball memorabilia sales. In 2021 alone, a rare Luka Doncic rookie trading card has sold for $4.6 million while Michael Jordan's North Carolina college jersey fetched $1.38 million – more than three times larger than the previous record.
Buying NBA jerseys, T-shirts and headwear has always been a part of the fan experience. As players become more popular, teams gain bigger profiles and the odds of NBA success increase, as does the value of this memorabilia.
DraftKings has taken a shot at learning all about these NBA collectors' items. We've found price differences between new and signed jerseys, plus the most valuable rookie trading cards.
We've looked at which Air Jordans have championship-winning value and which shoes finished at the bottom of the conference, plus the new digital assets NBA fans are loving.
Can you be a future record-breaker in the world of NBA memorabilia?

Signed Jerseys – Classic Jerseys Skyrocket in Value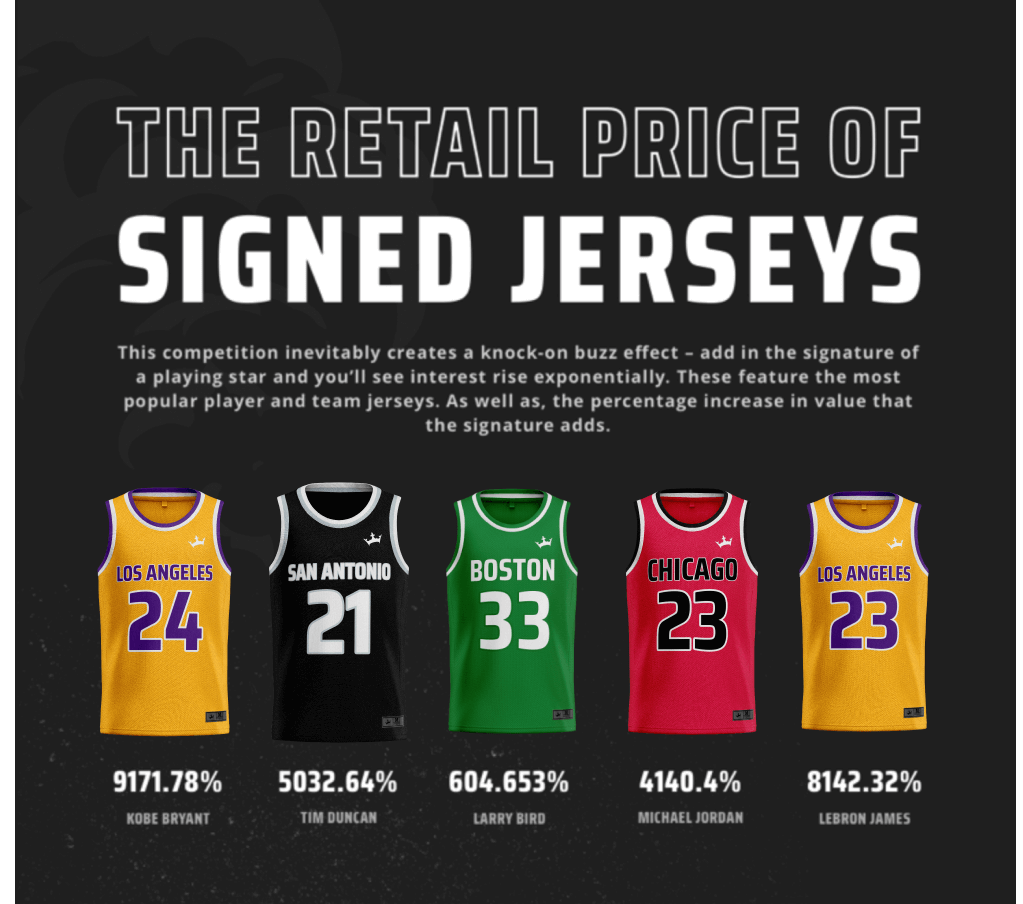 Each season, the NBA releases jersey and merchandise sales figures. These feature the most popular player and team jerseys, plus the team leading the overall merchandise sales. In the modern NBA era, LeBron James jerseys are a consistent best-seller.
This competition inevitably creates a knock-on buzz effect – add in the signature of a playing star and you'll see interest rise exponentially.
After his untimely death in early 2020, demand for Kobe Bryant merchandise increased, so it's not surprising that a signature on a Kobe jersey now adds 9171% in value compared to an unsigned jersey.
Both sentiment and history are attached to these items, which is why a Goldin Auctions Michael Jordan Chicago Bulls jersey is set to fetch higher than $500,000. It was worn by MJ during the 1984-85 season when he was named Rookie of the Year, and it's signed by the man himself. It's such a popular item that fans can even watch the bidding online.
The recent record sale of Jordan's 1982-83 North Carolina college jersey for $1.38 million also made a big statement for investors. Along with signatures, history, sentiment and player status are massive contributors to memorabilia value.

Rookie Trading Cards – How Much Could Your Rookie Card Be Worth?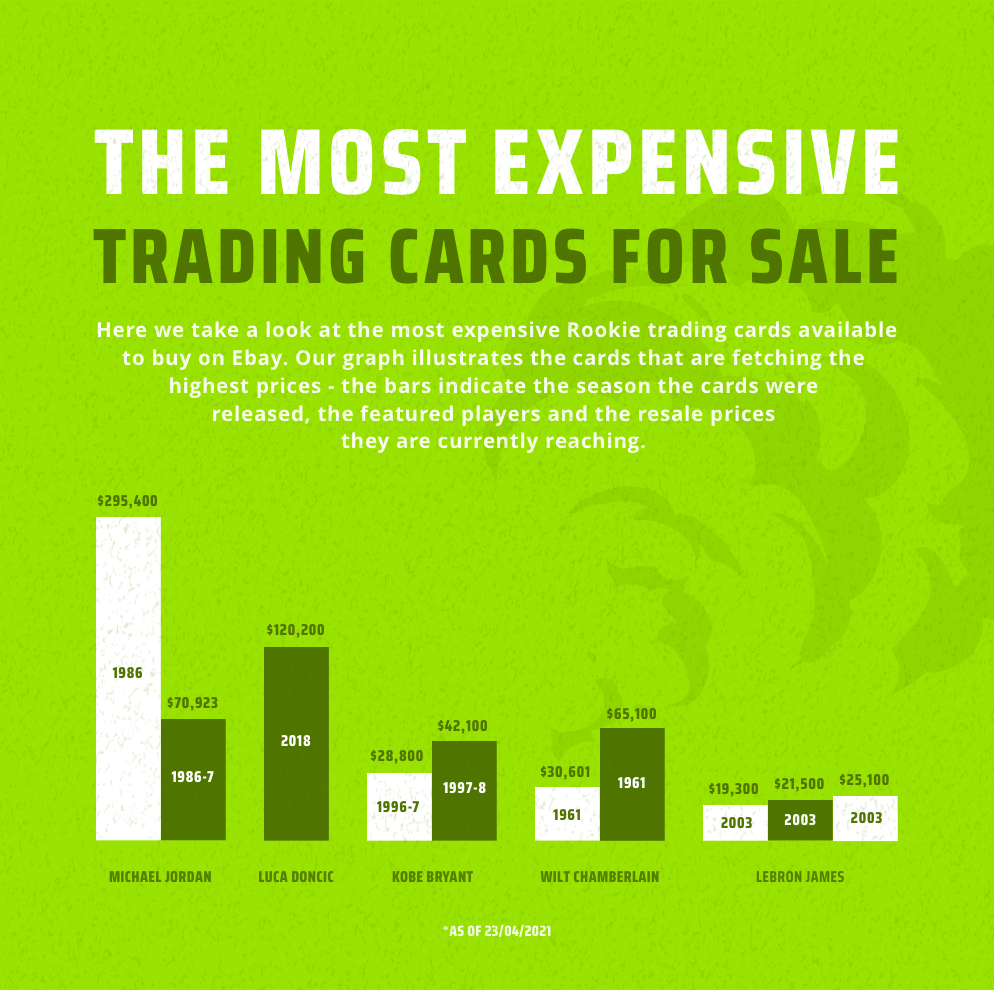 Each season, basketball memorabilia collectors seek the next superstar with NBA rookie cards from Panini - the only official rookie card with NBA or NCAA licensing. The trading cards are released in May, the NBA Draft Combine is in June, and the draft itself takes place in July.
The NBA Draft Combine is a week of testing, medicals, skill drills and games and gives the players a chance to showcase their talents in front of scouts and coaches. Not only this, but it also offers rookie card collectors the opportunity to identify which of their player cards could yield the most profit.
Here, we look at the most expensive rookie trading cards sold on eBay. The top two ballers are an NBA icon and an almost-certain future legend.
Selected by the Chicago Bulls in the 1984 draft, Michael Jordan quickly ascended to superstardom. A 1986 Jordan card was listed on eBay for a staggering $295,400 and sold to the highest bidder for $414,544.
This was the most expensive listing we found – the second was a card featuring new star Luka Doncic. Listed for $120,200, the card eventually sold for $226,600.
However, we know this isn't the biggest Doncic memorabilia success. The $4.6 million sale of the rare Doncic rookie card on the open market in February 2021 made it the most expensive NBA card ever.
It's clear why Luka Doncic's stock is soaring. During the 2020-21 season – his third with the Dallas Mavericks – Doncic became the second-fastest NBA player to achieve 35 career triple-doubles.
Get your hands on a card featuring the next Jordan or Doncic in your Panini pack and there's a chance the investment could be worth hundreds of thousands, even millions.

Air Jordans – The Best and Worst to Invest in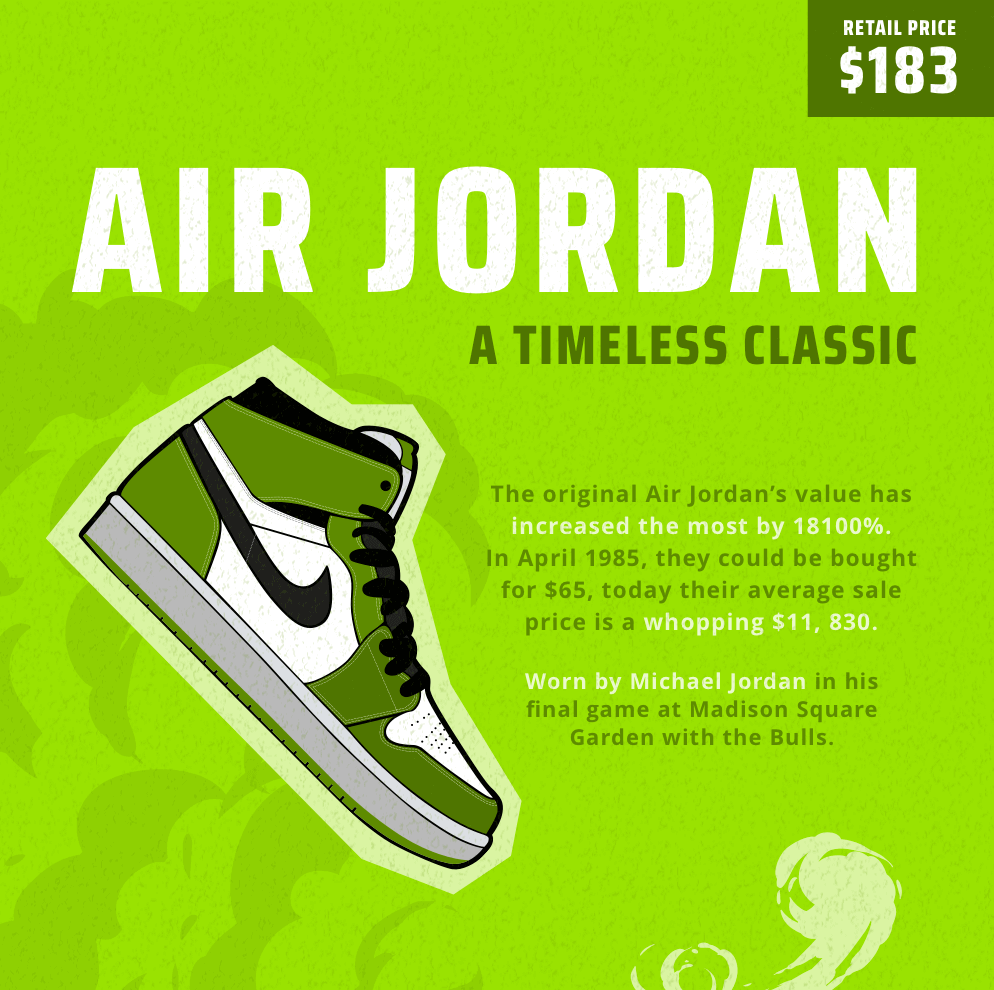 Anyone who watched The Last Dance would have seen this captivating docuseries recount the story of Michael Jordan and the Chicago Bulls, but also Jordan's relationship with Nike.
The story he tells about his beloved Jordan 1s might go towards explaining why they have increased in value so much. In his final game at Madison Square Garden with the Bulls, he decided to wear the very first shoe he played in there.
Although basketball shoes had evolved by this time and the Jordan 1s made his feet bleed, he stuck it out. These shoes will forever be iconic. As such, the original Air Jordan's value has increased the most – by 18,100%. In April 1985 they could be bought for $65, and today their average sale price is a whopping $11,830.
Over the course of eight years, MJ led the Bulls to six NBA Finals, winning all six NBA Championships with Air Jordans on his feet. The value of these shoes is rooted in their history.
While some Air Jordans have increased dramatically in value, others haven't. The shoe with the biggest decrease in value is the Air Jordan 2009 – they were originally selling for $190 and their average sale price is now around $183, a decrease of 4%.
Keep in mind that Jordan retired after a comeback in 2003, meaning any Air Jordans released after this time haven't been worn by the player they're named after.
When it comes to considering an investment in Air Jordans, the value seems to be in earlier releases, proving that sneaker collectors love the classics.

NBA NFTs – The Future of Basketball Memorabilia Investment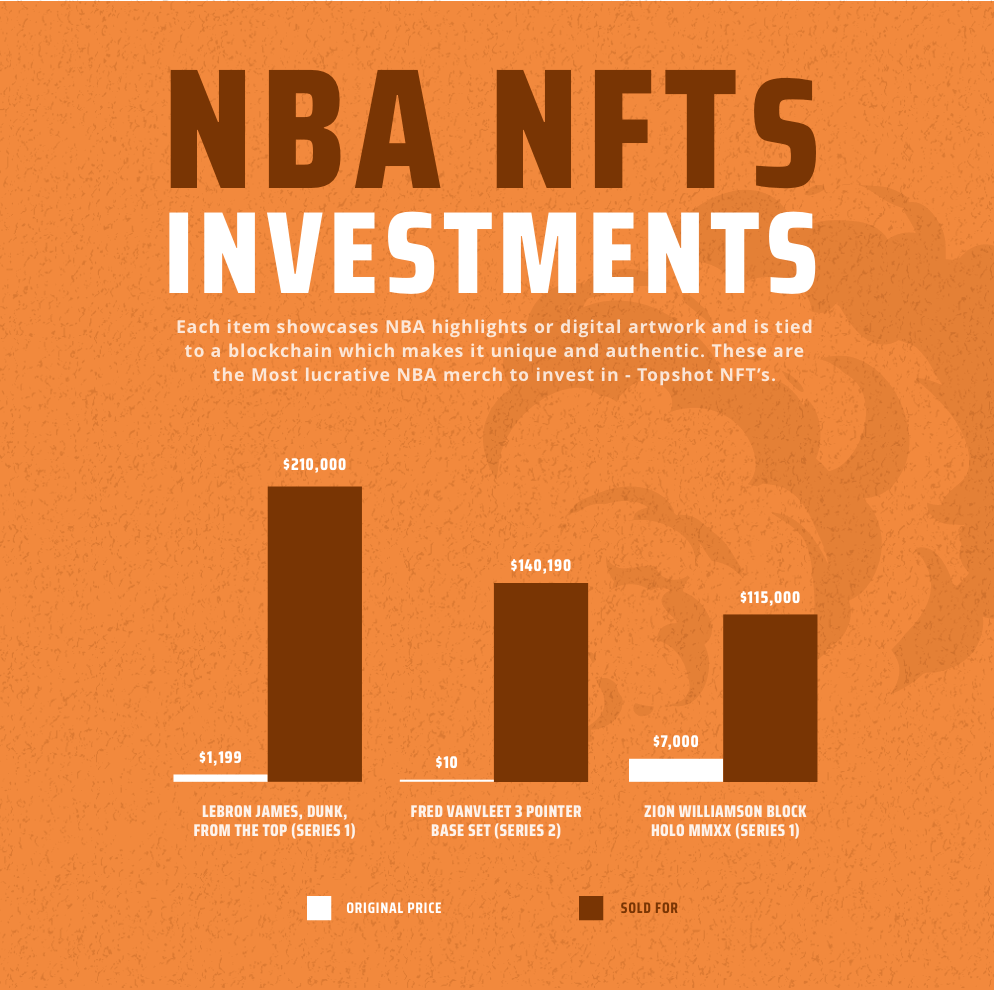 An exciting era of memorabilia has arrived with a new generation going digital with NBA Top Shot.
A LeBron James NBA moment is the most expensive to have been sold so far at $210,000. 'Dunk, From the Top (Series 1)' was a stunning two-handed reverse windmill slam dunk he performed during a game against the Houston Rockets on February 6, 2020. It was originally bought for $1,199 – that's an increase of 17,415%.
But what is NBA Top Shot? The website describes it as being able to 'own basketball's greatest moments...'
It's a digital trading card system using crypto-collectibles called NFTs. Each item showcases NBA highlights or digital artwork and is tied to a blockchain which makes it unique and authentic. Digital packs for the game can sell for as little as $9.00, however, they sell out instantly.
It's not difficult to understand why, either. A slick three-pointer from Fred VanVleet of the Toronto Raptors in their game against the New York Knicks on December 31, 2020 has earned the highest return so far. This moment was bought for $10 on April 8, 2021 and sold for $140,190 on April 14, 2021 at an increase of 1.4 million percent.
This is an exciting time in the season for the Top Shot format - with the playoffs getting underway in May, there's certain to be some jaw-dropping moments up for grabs.
As of February 2021, a massive $230 million had been bought and traded via NBA Top Shot. This looks set to be the future of basketball memorabilia.

NBA Memorabilia – Where Will You Invest?


If you're interested in NBA merchandise, classic jerseys, rookie trading cards or NFTs as investments, staying on the pulse of the game could be key. High values often correlate with legends of the game – Michael Jordan, LeBron James, Kobe Bryant and Larry Bird.
Take Luka Doncic, for instance. Though only in his third NBA season, a rookie trading card has sold for a record-breaking sum. One savvy collector saw the stats this youngster is racking up and invested in this unique card.
Sports also invoke emotions and memorable stories as highlighted by NBA Top Shot's popularity. It's those pulse-raising plays that fans love. Collecting iconic moments feels like a memorabilia evolution – does it make for a better investment than original merchandise?
While physical memorabilia may be seen as more of a long-term investment for purists, NBA NFTs are shaking up the collectibles world, offering an excitingly lucrative short-term option.