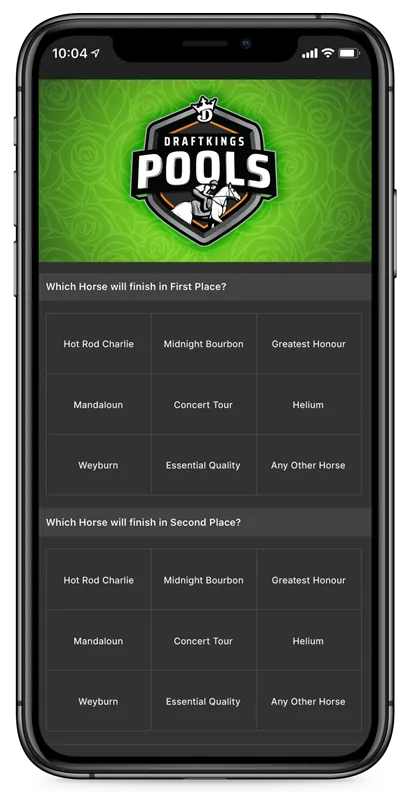 Free pools for horse racing: Cash prizes up for grabs.
Enter a pool by submitting your picks for all questions before the horse race starts. Check back after the race to see if you've won a cash prize. Each pool consists of a set of questions and a variety of outcomes. Answer the questions correctly and you could be celebrating in the winner's circle with a share in cash prizes!
Horse Racing Pools FAQs
What is a DraftKings Pool?
How do DraftKings Pools work?
What type of questions are asked?
Do I need to answer the questions correctly?
What is the payout to first place?
When do you have to enter by?
How much does it cost to enter?